I'm pretty sure the instacart shopper thinks I'm slightly crazy.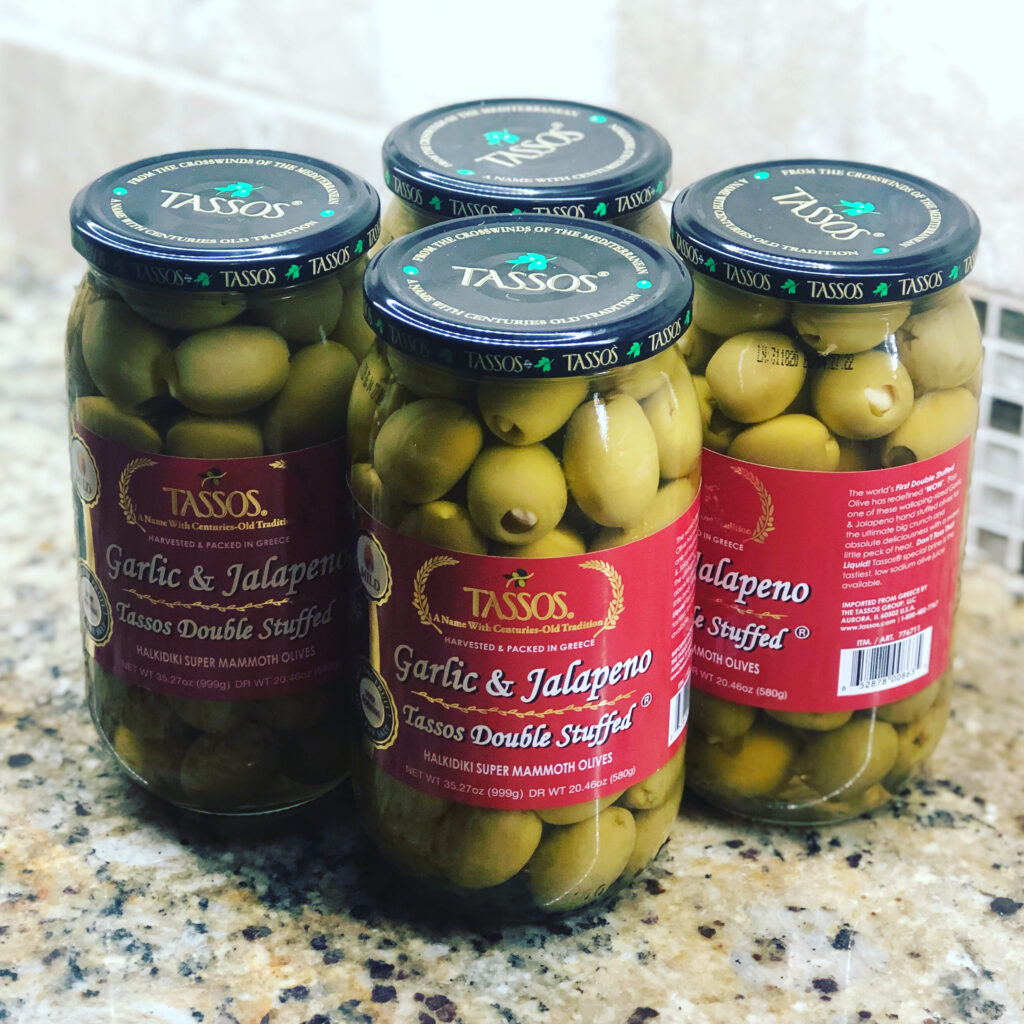 I decided to order a few things from Costco one more time before I cancel instacart and since I hope not to brave Costco in person for at least a few more weeks, I ordered four jars of olives. Garlic and jalapeño stuffed olives people – I'm kinda obsessed.
Right before exiting she refunded my 4 jars. "Oh no! You can't!" I frantically texted her. "That's the prime reason for my order!" Ok, there were other important reasons too like milk for the boys but…
"Ok…" she typed back. "Can you tell me where they are?"
"Can I tell you where they are?" I thought. Of course! I closed my eyes and was back in my memory of a crowded Costco looking around the store. "It's three rows up from the freezer section. Right near the aisle. See it?" I frantically typed. Madeline. thank you for your patience. I'm only a little crazy about these olives. (Just check out this post from early quarantine for more evidence of this…)
Eventually, she found someone who directed her to the olives being freshly stacked on the shelves. Thank God!
I mean… what would I do without my staples?
All of us have things that are holding us together right now. Those things that bring us comfort and curb our anxiety. For me, there are many – but Tassos olives (#notsponsored) are one of them.
I can feel all of our stress levels rising a little each day. There are moments when we are doing fine and moments when we are so done with 2020… And new things happen every day to make it a little harder to find solid ground.
So my prayer this morning is that we find something today that brings us comfort and joy – something small that lights up our life for just a moment. May God grace you with a call from a friend, a moment of rest, a beautiful sunset, or a delicious snack that just makes your day a little brighter.
And remember: "You do not need to know precisely what is happening, or exactly where it is all going. What you need is to recognize the possibilities and challenges offered by the present moment, and to embrace them with courage, faith and hope." – Thomas Merton
And a few delicious double stuffed olives.