We must learn to live each minute… as an opportunity to make everything new.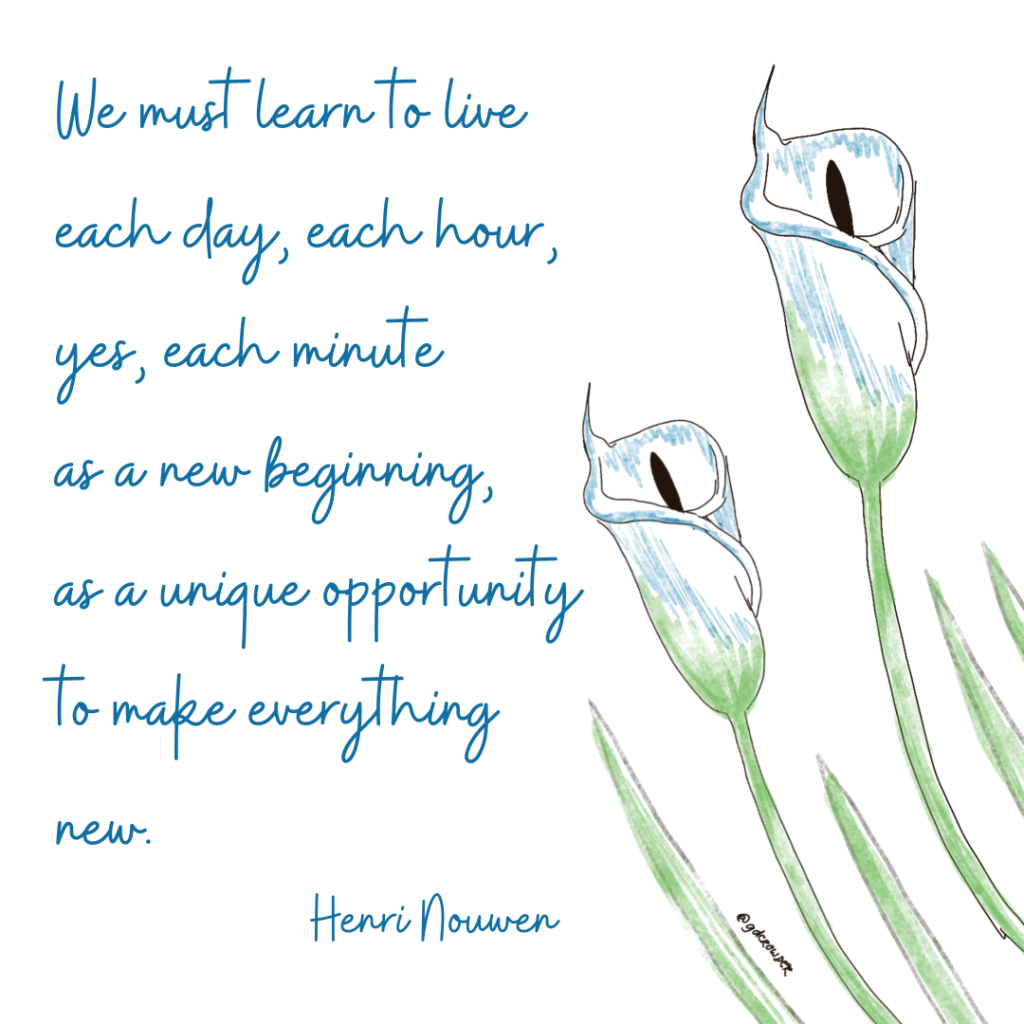 Oh man is that a beautiful and difficult challenge from Henri Nouwen.
I mean I do like changing things up. Around this time every year, I begin a "everything must go hunt" through our house. It's really an "everything must go NOW hunt" because once I get started – I have to finish. Last July, my sons and I made multiple trips to Goodwill with the back of the car filled each time.
It was nice to come back to our house and feel it simplified, decluttered, and new (though I will say I spent days looking for things later that I forgot made the cut when I was in my frenzied cleaning mode!)
So new can be nice, can't it?
But every day, every hour, every minute?
Henri, that sounds exhausting.
Maybe I should look at this quote differently.
Maybe there is a chance for me to change my perspective every day, every hour, and every minute. Maybe there is a chance, if I just take it, to be made new inside.
I started this week anxious. I was worried about keeping up with the camp and swim lesson schedules for the boys. I was stressing over whether I would be able to squeeze my work into just a few short hours each morning. I was nervous about two writing pieces I had due by the end of the week that I had not started. I was stressing about conversations I needed to have and imagining them going terribly. I was starting imaginary arguments in my head so I was prepared if they happened in person (newsflash: they never did).
It was all such needless worry. It was all such useless anxiety. It shifted my perspective in a poor direction and by letting it flow through me without trying to curb it, I missed the opportunity several days in a row to start fresh.
So this morning, I'm praying with this quote from Henri Nouwen and considering that I have the opportunity right now to change how I will view the day ahead and the people that I will encounter.
And so do you.