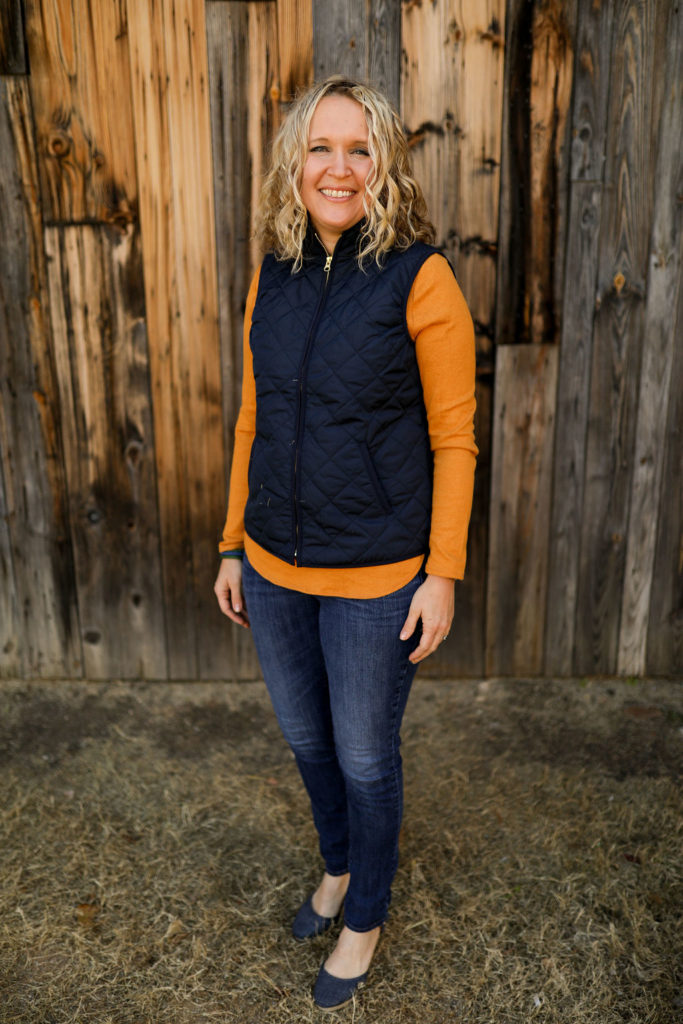 Hello! I'm Gretchen. I am a wife, mother, educator, and writer intentionally trying to strive for the greater in all aspects of my life.
I fail as much as I succeed, but I believe two things:
God is not finished with me yet.
If I am moving ever closer to the person God is creating me to be, the details will work themselves out.
Come and join me on my journey striving for a deeper relationship with God and others.
You'll notice on this site a few different types of posts:
Daily Steps – these are my daily reflections/prayers on how I seek to move towards the greater by noticing the small things in life.
Outside Posts – I am a regular contributor at IgnatianSpirituality.com and BeckyEldredge.com (Into the Deep Blog) and can be found on other sites like Busted Halo, Jesuits.org, NCR.org and others connected to spirituality and, in particular, Ignatian Spirituality. I link all those posts here as well.
Link to my Podcast – In April 2023, I started a podcast called Loved As You Are – An Ignatian Podcast. Episodes are linked on my podcast page.
So come on in, and walk this journey with me. You can receive the Daily Steps and the rest of my posts to your inbox by subscribing! Look forward to seeing you each day!
For a little more on what writing means to me, check out my episode of the Bear the Light podcast.