Last night, I took a second to pause and notice the sky.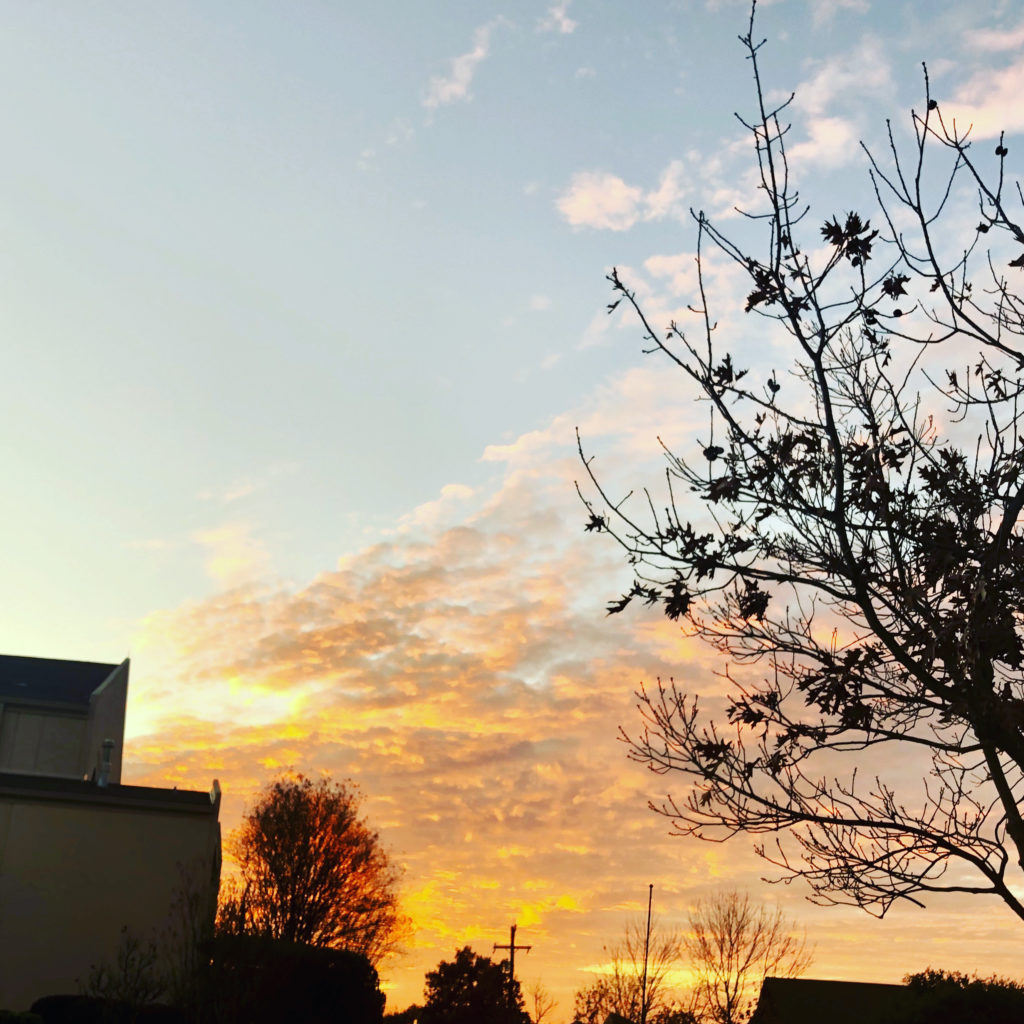 "Mommy, why are you taking a picture of the sky?" All three curious little boys stood by the car impatiently waiting for me to unlock the door. "Because the sky is beautiful! Look at all that pink," I said.
They were not impressed. I had tried to show them the sky several times on the short walk from the church to the car but they had other things on their mind. "Mom can we have a snack? We are hungry."
They are always hungry.
Their impatience meant I could only take one quick photo. Looking back at it this morning, however, I noticed that I captured something more than just the sky – towards the bottom of the photo was the image of small cross that is actually much larger – a cross from the top of a neighboring church just a couple blocks away. A simple reminder that God truly is in all things… if we only stop to notice.
"Oh do you have time to linger for just a little while out of your busy and very important day⠀
for the goldfinches that have gathered in a field of thistles for a musical battle, to see who can sing the highest note,
or the lowest,
or the most expressive of mirth,
or the most tender?
Their strong, blunt beaks drink the air as they strive melodiously not for your sake and not for mine and not for the sake of winning
but for sheer delight and gratitude – believe us, they say, it is a serious thing⠀
just to be alive ⠀
on this fresh morning
in the broken world.
I beg of you, do not walk by without pausing to attend to this rather ridiculous performance.
It could mean something.
It could mean everything.
It could be what Rilke meant, when he wrote:
You must change your life."
What will you pause to notice today? And will you see God there?