What grace(s) do you need right now?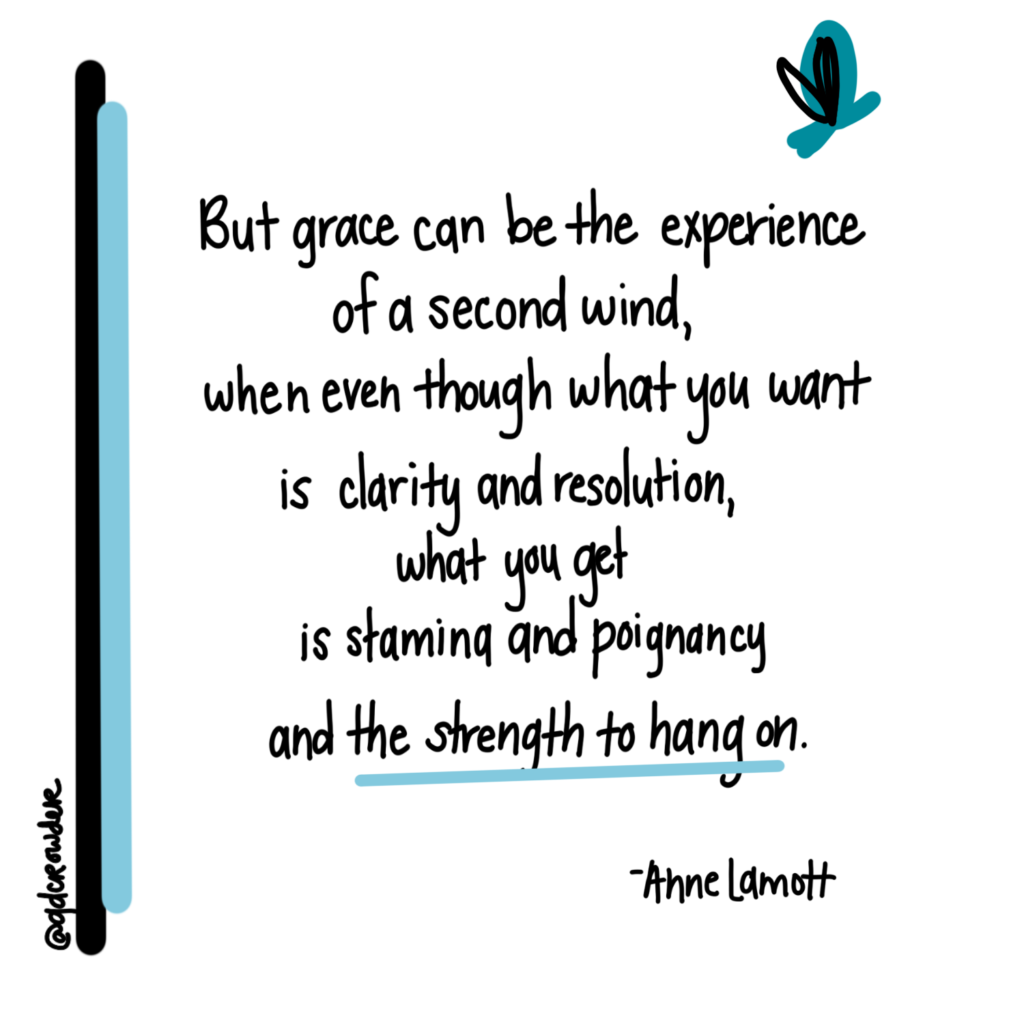 What are those gifts that you desperately need from God as you enter the week ahead?
Do you know it's okay to ask for them?
Do you know it's okay to be direct with God and say, "Lord, this is what I need today?"
It's said that God already knows what we want before we ask for it. But still it's not enough for God to just know our wants.
We have to voice them.
It's part of having a healthy relationship with God. But still, it can be hard.
I know that I don't want to appear needy… or weak… or incapable of figuring it out all by myself… even in front of God.
I don't want to ask for something stupid and have God say "yea no, that isn't what you really need, nice try!"
It's hard for me to acknowledge the truth sometimes –
that God never desires for me to feel less than. that God never desires to look down on me.
Instead, God ALWAYS wants to love me.
God ALWAYS wants to give me what I deeply desire even when I am not always in touch with what that really is.
So maybe today I'll ask for some graces and I'll find that at the end of the day, God gave me different ones. But that doesn't mean God wasn't listening…
… it means God was actually listening to me MORE deeply and with MORE love than I am capable of imagining.
So today, I have a few graces I'm asking God for including:
Wisdom
Perseverance
Kindness
Heart
… and I'm reminding myself as this day begins to pay a little closer attention to what God offers me in return.
What grace(s) are you asking God for today?