Do you believe the journey from here to heaven is meant to be difficult?
Or life-giving?
Last summer, I started the Spiritual Exercises of St Ignatius. For those who don't know what this is, it's basically a retreat designed by Ignatius and is the core of Ignatian Spirituality.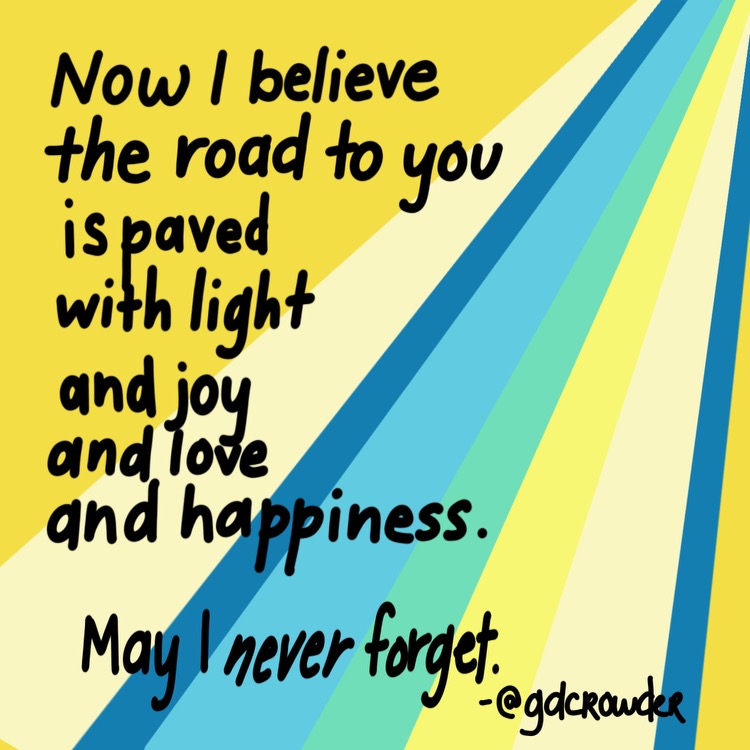 I had meant to do the Exercises for some time.
In fact, to be honest, I had started them more than once before, but I never got all the way through. Life just got in the way.
This time inspired by the celebration of the Ignatian Year, I completed them… and they were both live-giving and life-changing… just as I had always been told.
They helped me see the world with new eyes (which honestly has it's good and bad parts). They opened my heart to a greater understanding of Christ and the road to Him. They helped me grow in my understanding of what the journey from here to heaven is really supposed to be like.
My latest piece for Ignatian Spirituality's dotmagis shares a little of the insights I gained through this process in the words of a poem I wrote after the Exercises were complete.
I hope you'll take a moment to check it out.
This image has a few lines of the poem and here is another excerpt:
"But then as an adult,
I took the time
to journey with You
to the Cross.
I saw You there,
looking at me,
inviting me to
see and believe
that the Sacrifice
was complete.
I saw You there,
looking at me,
inviting me to
hear and internalize
Your very words:
"It is finished,"
and live in the joy
of the Resurrection."
Check out the rest here.
And let me know if it speaks to you.