Where do you best find God?
Is it a chapel?
Is it on a picturesque walk through the blooming trees?
Is it on the top of a mountain?
I think when things are going good, I find God in all sorts of normal places. I'm certain I have found God in all the examples mentioned above.
But when things are going wrong or when I need a moment to think or when I have no idea what to do, I tend to find God in the places I hide.
Like my car…
Or the bathroom.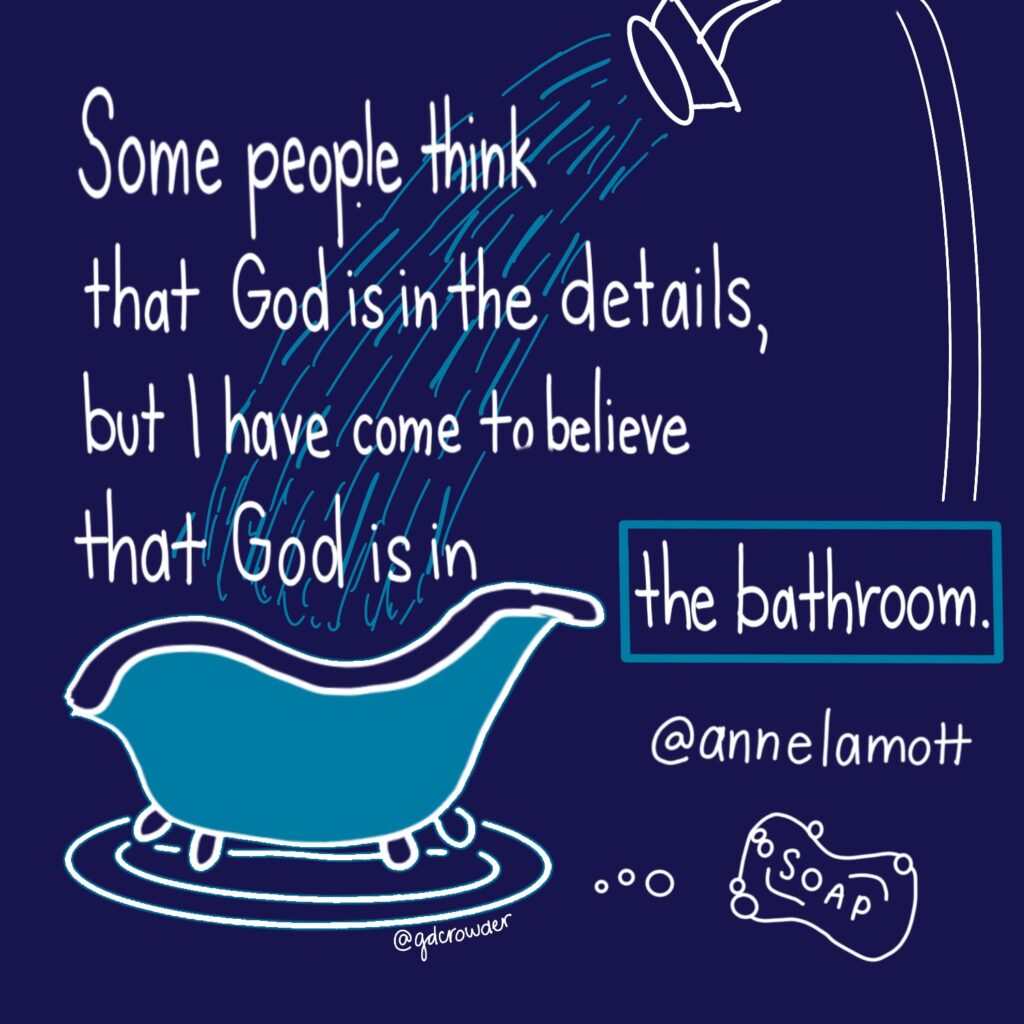 I should say that I'm not actually sure I FIND God in these most unusual places. Instead, I think it's where God finds me.
Cause the truth is, even if I have found the best hiding place where for a minute no human being can find me … God always does.
God enters these most unusual spaces and stays with me and listens to it all. Even if I bombard God with my hurt, or my anger, or my uncertainty, or my fear, God takes it all in.
Ignatian Spirituality teaches us to seek God in all things, all persons, and all places.
But even if we don't…
Even if we feel we can't at this moment in time…
God will always seek us.
Even in the bathroom.