Someone once cautioned me about writing and sharing my work as often as I do. He said "We only have a limited amount of good thoughts in us to share… you'll run out."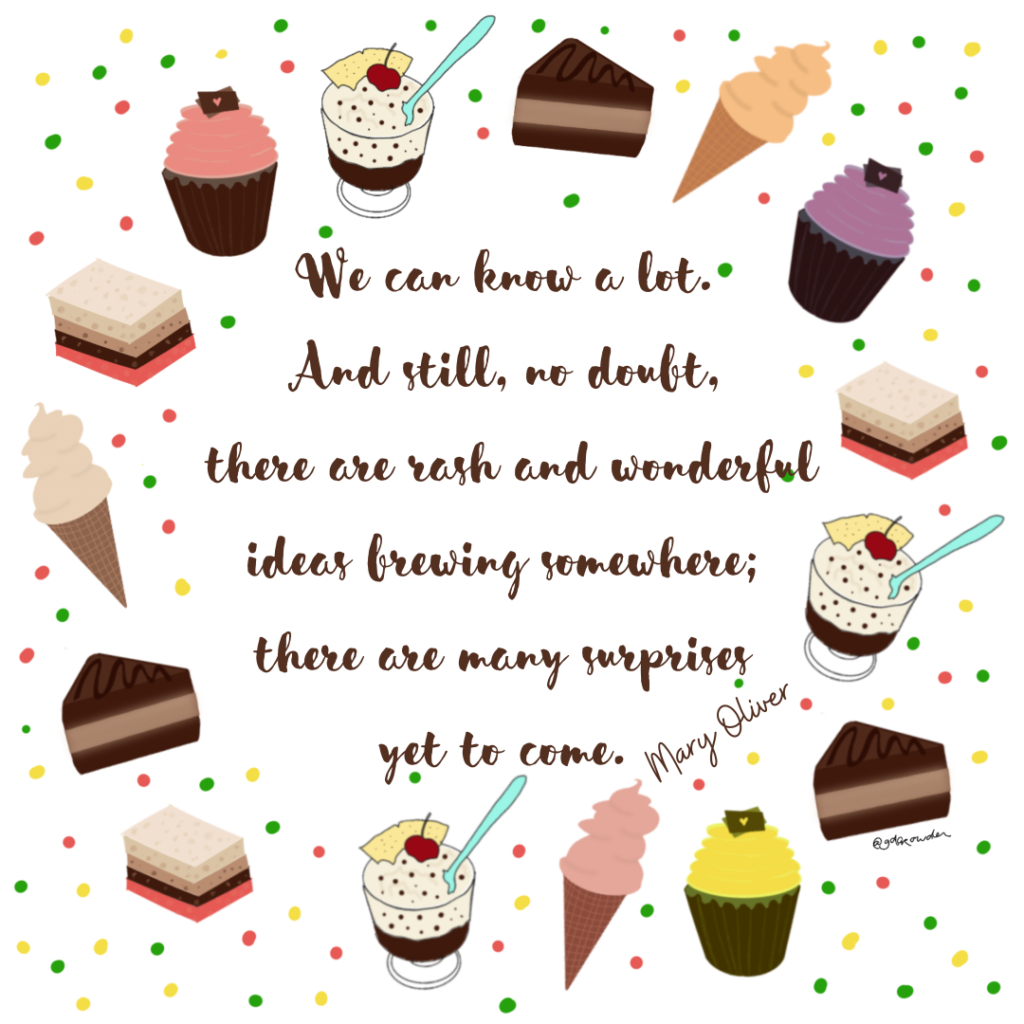 I worried about that for a long while.
You see, I love writing and contemplating the beautiful words others have written and seeing how they relate to my life and yours. It feels like a gift to watch words fall onto the paper and see what unexpected treasures they hold.
So what if we only had a limited about of good thoughts and perspectives to share?
What would that make of this gift I treasure?
This quote from Mary Oliver is from a poetry handbook. She was writing about writing. She remarked that writers had centuries of works of others to study, the guidance of other writers, as well as their own works and common sense to draw from. That in itself is a lot to help foster one's gift.
But then she wrote: "We can know a lot. And still, no doubt, there are rash and wonderful ideas brewing somewhere; there are many surprises yet to come."
Have you ever felt you might just run out of good ideas? That you might reach the end of your creativity?
Particularly if you have a moment where your mind is blank and the words or the images or the ideas struggle to come out.
I know, that after a long time contemplating those words of advice I once received, I am now confident they just aren't true.
There is always more to say, more to create, more to explore. We know a lot, and everyday we learn more, we see more, we understand more… we will always have more in us to share.
Believe in your gift, whatever it is… and believe that God didn't place limits on it or you.
Don't wait til the time is right or the avenue is perfect to share your gift with others.
It might be, in fact, the best way for it to multiply.