This year the Easter bunny really got ambitious.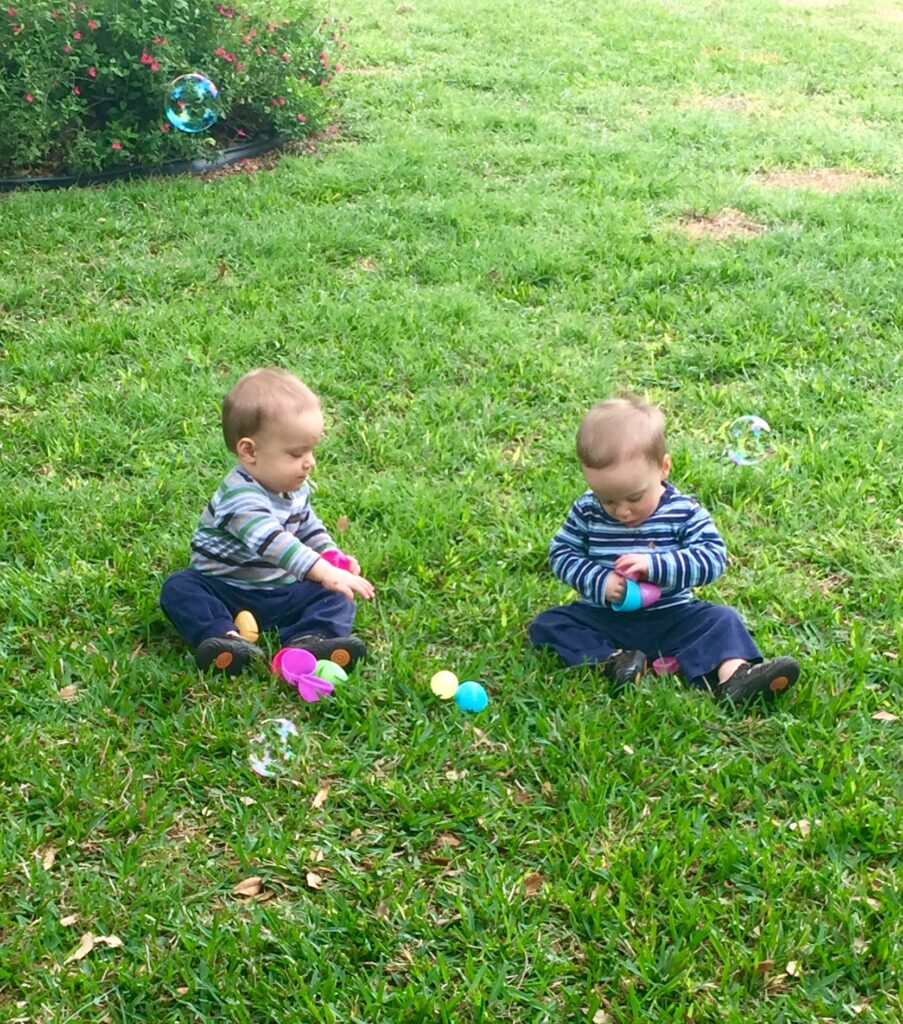 He filled the baskets and the plastic eggs. He also hid the plastic eggs all over the house for the boys so they could hunt for them right away. The boys were so excited that they bypassed their baskets and started hunting eggs even before mom and dad could say "ready, set, go!" Though they are older now, they still needed a little help from mom and dad to find the last few eggs. I love that!
I know this excitement for egg hunting won't last forever, so I'll hold onto it while I can. And when it ends, I can come back to every time I captured it in one of my writings and remember how beautiful it was to see the joy of Easter radiate through them. I'll also remember when they needed us to hold their hands throughout the whole journey (like in this picture of two boys who definitely didn't find those eggs all by themselves back then!)
Today, in my latest dotmagis post, I take you on a journey of faith and relationship as fathers and sons hunt eggs together. Here is an excerpt:
"Thinking about the journey from the one-year-old on the lawn to the teenager walking alongside his dad, I started to wonder if this is how our relationship with God develops over time. At first, when we are young and incapable of finding out about life all by ourselves, God takes our hands and guides us from moment to moment. Then, as we grow, God gives us space to try and see what we can discover on our own. But God never leaves us completely alone, as just when we start to give up or get frustrated, God subtly points towards the answers we seek."
Check out the full post here, leave a comment, and let me know what you think.
And have a blessed second day of Easter.