Assume good will.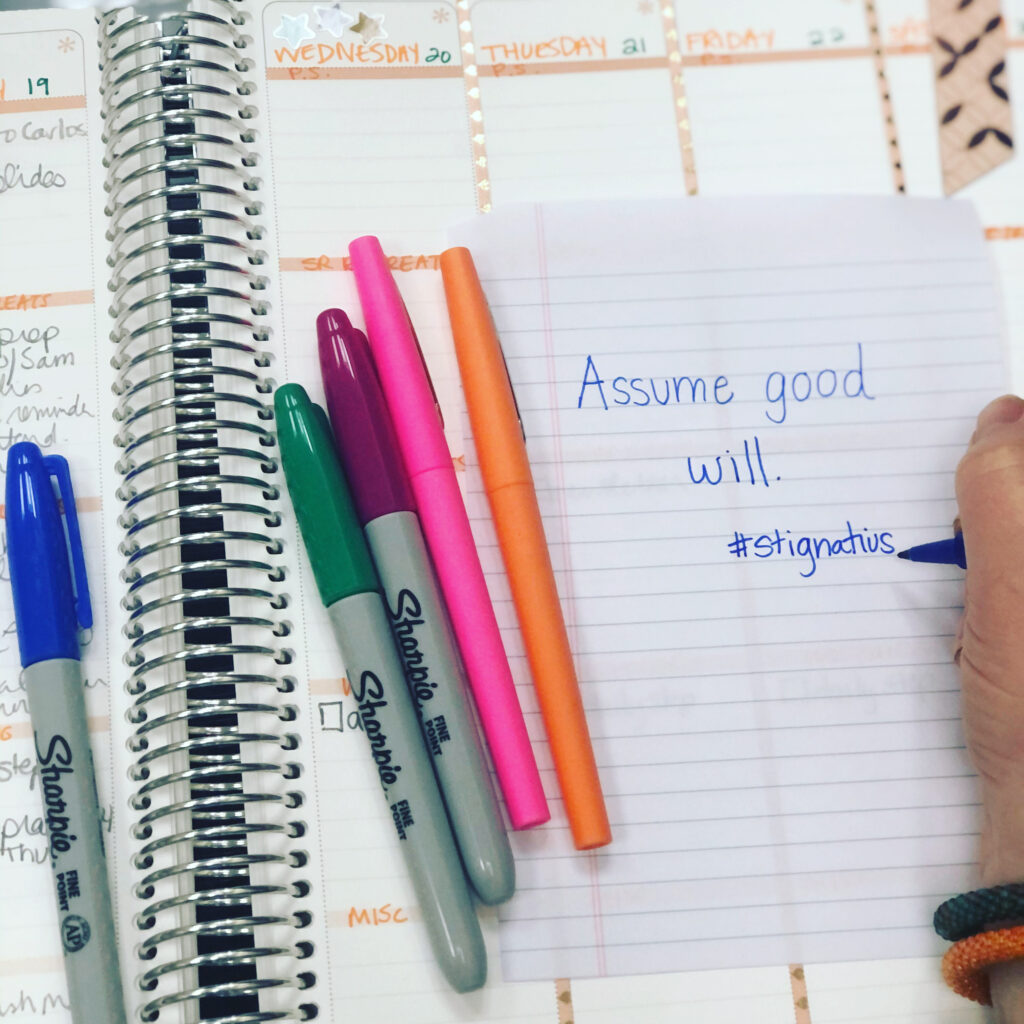 In my latest post for the Ignatian Spirituality dotmagis blog, I wrote this about Ignatius's invitation to "assume good will": 
"In the Spiritual Exercises, St. Ignatius challenges retreat directors to consider perspective when they are working with retreatants. He invites them, before making any corrections or adjustments to a retreatant's thinking or commentary, to try and see why the person has said what he or she said or why the retreatant believes what was said to be true from the retreatant's perspective. Ignatius invites the director to try and understand why a retreatant has taken a particular stance. He wants the director to explore what's behind what the person is saying, believing, or practicing. When there are two ways to interpret what another person is saying, one should assume good intent first."
Applied to our daily lives, this is a challenging invitation. Ignatius invites us to reach across divisions and try to understand another person's point of view. Ignatius invites us to assume that God is working in other people just as much as God is working in us. Assuming good will means assuming as much as we hope to do the right thing, others also hope for the same.
This phrase wouldn't leave me alone this morning. It echoed in my mind the whole way to school. It feels like a beginning, a way of entering each day and each new encounter.
It feels like what we need – for me to see God in you and you to see God in me.
So my prayer this morning is simply for the grace to "assume good will" today. May we start there so we can move forward in hope.