Alleluia! He has risen!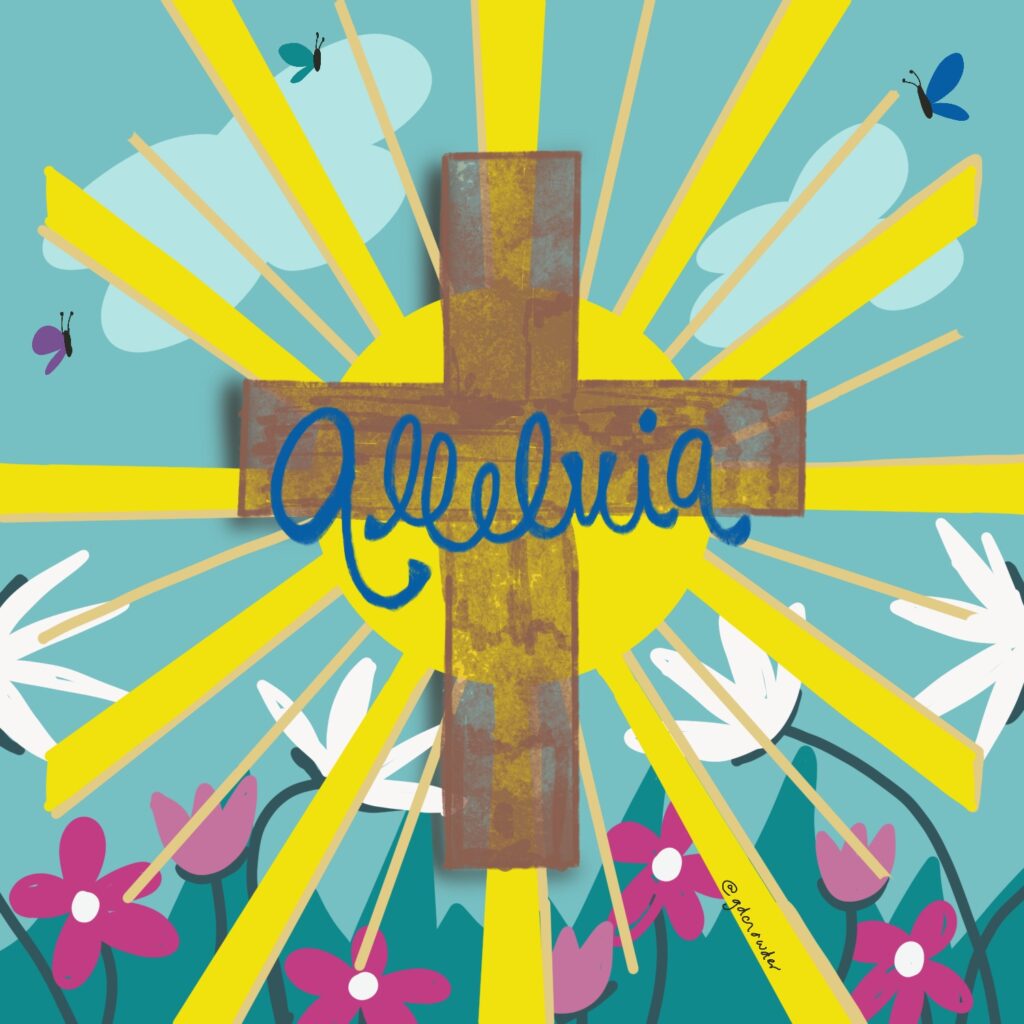 Yesterday, I went to get my second moderna shot. Since I got my first one a month ago, I had been waiting (a bit impatiently) most of Lent to get the second one.
It was interesting to note the difference in the people in line from shot one to shot two. The first time, no one talked to each other. Everyone seemed to ask a lot of questions when they got to the booth to get the shot. There was a hint of anxiety as well as anticipation. Everyone was there for their first one then.
This time, most in line were clutching their paper vaccine record waiting to have that second shot record filled. The woman in front of me struck up a conversation with me. Two other women were talking excitedly as they sat waiting for their requisite fifteen minutes post shot. All the conversations were so hope filled. "I can't wait to hug my grandkids," one woman said. "I am so grateful all my fellow teachers are finishing up their shots soon," another woman remarked. "There's just so much hope now," said a third.
Today is Easter Sunday. The day when the greatest hope of all was fulfilled. Jesus came back to life and showed us that there is always a reason for our hope. And we are reminded of that every year – even in the dark of 2020 and the rays of light that are slowly peeking out in 2021.
He also showed us that we have a part to play in the fulfillment of that hope though. We can't just sit back and wait for the light to arrive. We have to be it for each other. We have to show up. We have to care what happens to others. We play a part in the resurrection that is occurring right now.
May we be inspired by the Easter season that begins today and be present as the light of Christ to one another.
Let us honor the Lord by being the manifestation of hope today.
Happy Easter!