What does God want me to be?
Wow, that's a question, isn't it?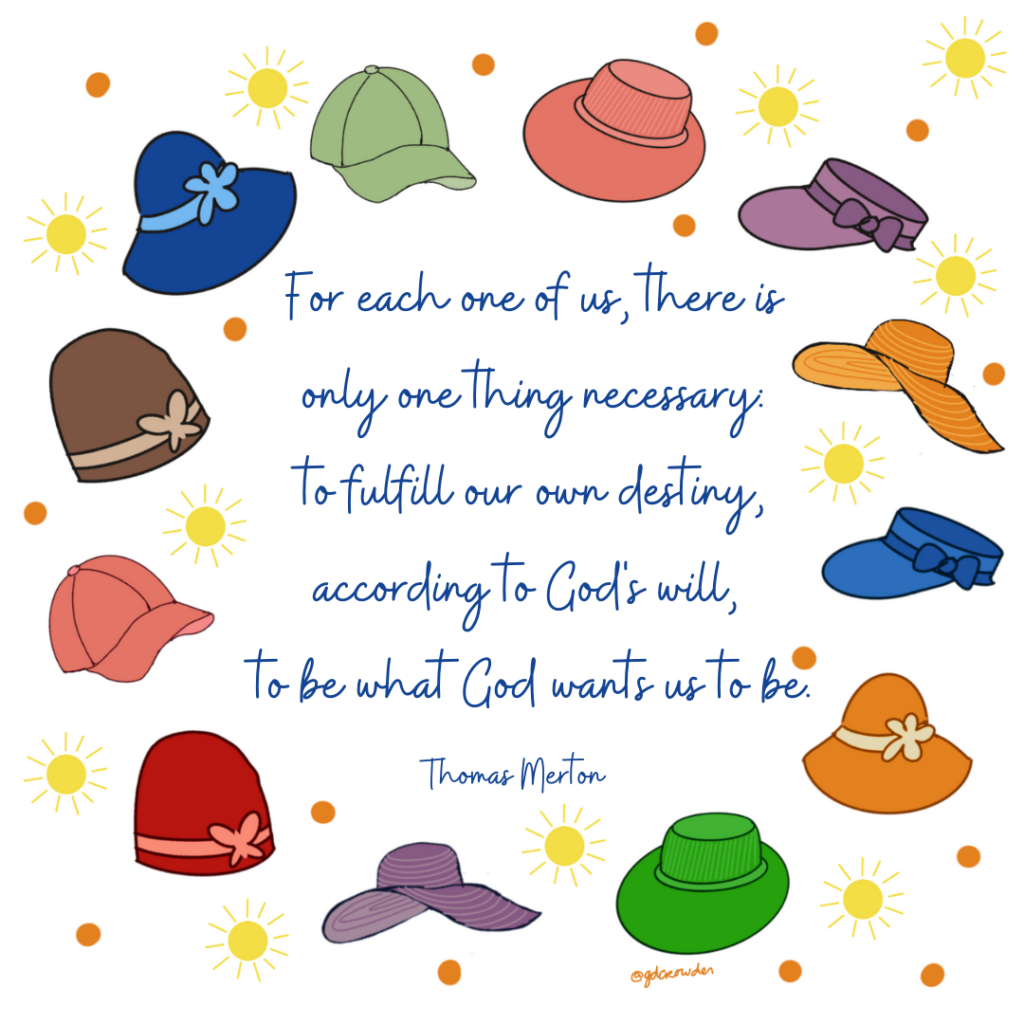 I imagine I'll spend my whole life asking it. Though maybe the answer is simple.
What does God want me to be?
Well, me. Right?
I started drawing a bunch of hats on a whim this past weekend, and then I found this quote by Thomas Merton that seemed to fit the image well.
After all, I wear SO many hats. Don't you?
I'm a wife, a mother, a daughter, a sister, a Campus Minister, a math tutor, an educator, a writer, a speaker, a creator, and more.
Some hats fit better at times than others, but they are all mine.
Plus the base later hat of "work-in-progress" that seems to stay firmly planted on my head no matter what other hat rests on top.
That base layer is probably the most important one really. It's the one that allows me to wear all the others. It's the one that reminds me that no matter how many hats I wear or try on, I am still me underneath.
Imperfect, human…
Trying.
Maybe what God wants me and you to be is simple. Maybe God just wants us to be works-in-progress.
But happy ones. Joyful ones. Ones that see that the love God offers is not contingent on the hats we wear or how we wear them.
It's a love that reaches down past even that base layer to rest on the head underneath. It's a love that requires nothing but supports us in everything.
So what if we pause and breathe in the simplest answer to the biggest question and see how it feels today:
What does God want me to be?
Just me.
And that is enough.