I was cleaning up my messy office this morning when I found this card.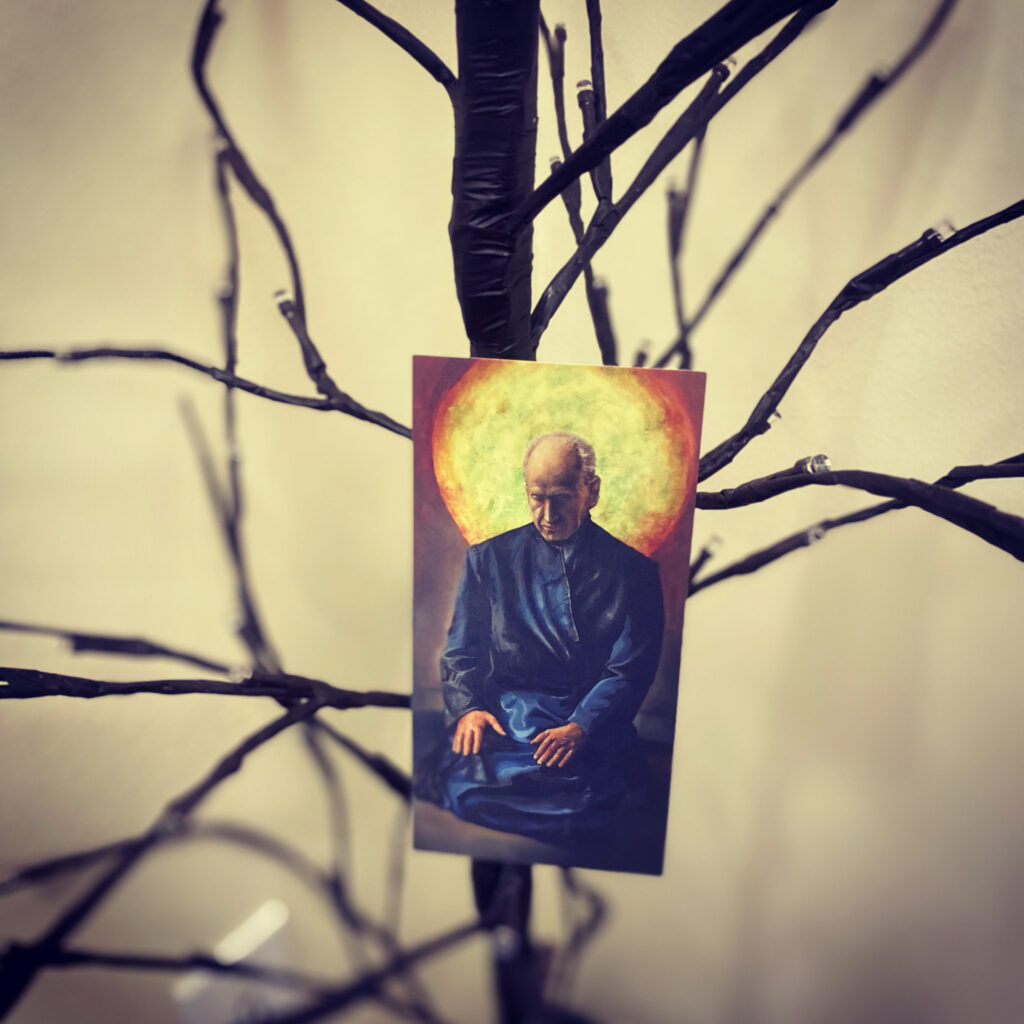 An Ignatian colleague and friend sent it to me along with a Christmas note a few months ago. When I first saw the note, I missed this card. I didn't see it hiding in the envelope. It fell out onto my desk this morning, and the first side I saw was this image of Pedro Arrupe. He looks so peaceful. He looks so… prayerful.
This particular image of Pedro Arrupe appears to be drawn from a photograph of him when he was in prison shortly after the bombing of Pearl Harbor. This image usually has bars in front of Arrupe.
This image captures how the artist imagines Pedro Arrupe feels with his eyes closed in prayer while the original black and white image captures the reality around him.
How often do we desire to be as peaceful and connected in prayer as Arrupe appears to be in this image? How much do we desire to be so connected to God in conversation that the iron bars of reality simply melt away?
My latest post for the Into the Deep blog over at BeckyEldredge.com is about praying through the challenges. It's about praying when it's difficult. It's not about creating the perfect picture of prayer on the outside, but instead… working to create an internal connection to God that allows the iron bars to melt away slowly over time.
Please go on over to BeckyEldredge.com and check out my latest post and all the posts on praying when it's most difficult coming out this month on Into The Deep (a blog written by Ignatian women writers you just can't miss!).
My prayer for you and I this morning is that we continue to feel God present and moving in us. Let us know, deep in our hearts, that no bars can keep God from loving us, just as we are.