I told the boys they had to wait until the weekend for us to inflate a pool for the backyard.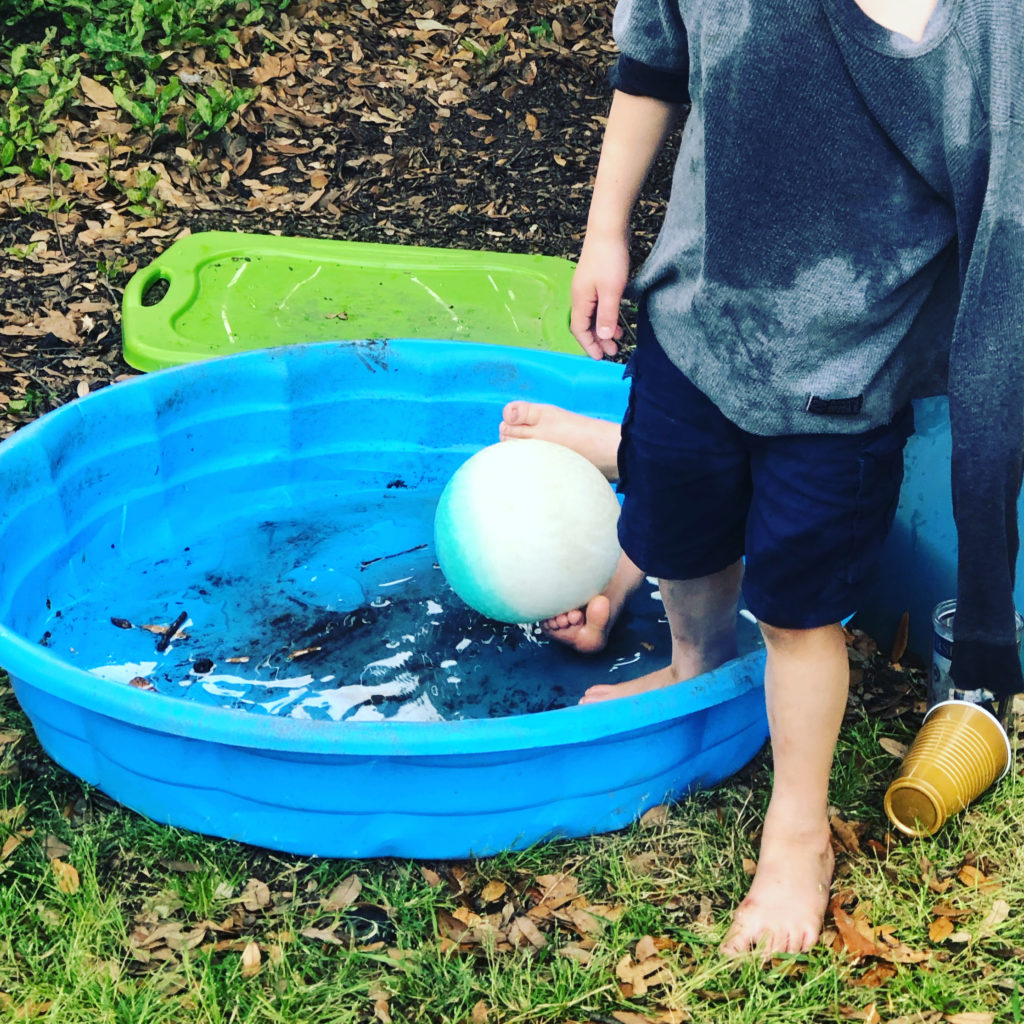 So, in their wisdom, they found two dirty kiddy pools in the back yard (pools that have been used for a variety of gardening tasks including compost) and dragged them to the playset. Then they plopped a pool at the end of each slide.
The first time I checked on them, the pools were filled with balls. They made a makeshift ball pit that was probably far less comfortable to slide into than a real one. The second time I noticed one of them walking through the back door carefully holding a plastic cup. I followed him to the kiddie pools where he dumped water from the cup into the pool to join what must have been 5-10 other cups of water. The water mixed with the remnants of past uses to make a swirling, dirty mess.
"Mom, we made a pool!" he said with such pride.
They are nothing if not problem solvers.
Though I made them stop with the water (mean mommy, I know), I admired their commitment. How many times have I wanted to give up on an idea just because the path to making it happen was difficult or imperfect?
When I can't immediately inflate the perfectly clean pool and fill it with fresh water, why don't I just drag the broken kiddy pool out and see if I can make it work instead?
Is there something in your life right now that you want to do but you can't figure out the perfect way to do it? Take a note from three curious little boys and work with what you have to just get started. Maybe the imperfect version will be even better than you imagined.
"You do not need to know precisely what is happening, or exactly where it is all going. What you need is to recognize the possibilities and challenges offered by the present moment, and to embrace them with courage, faith and hope." – Thomas Merton