I made 8 masks yesterday and not a one is even close to perfect.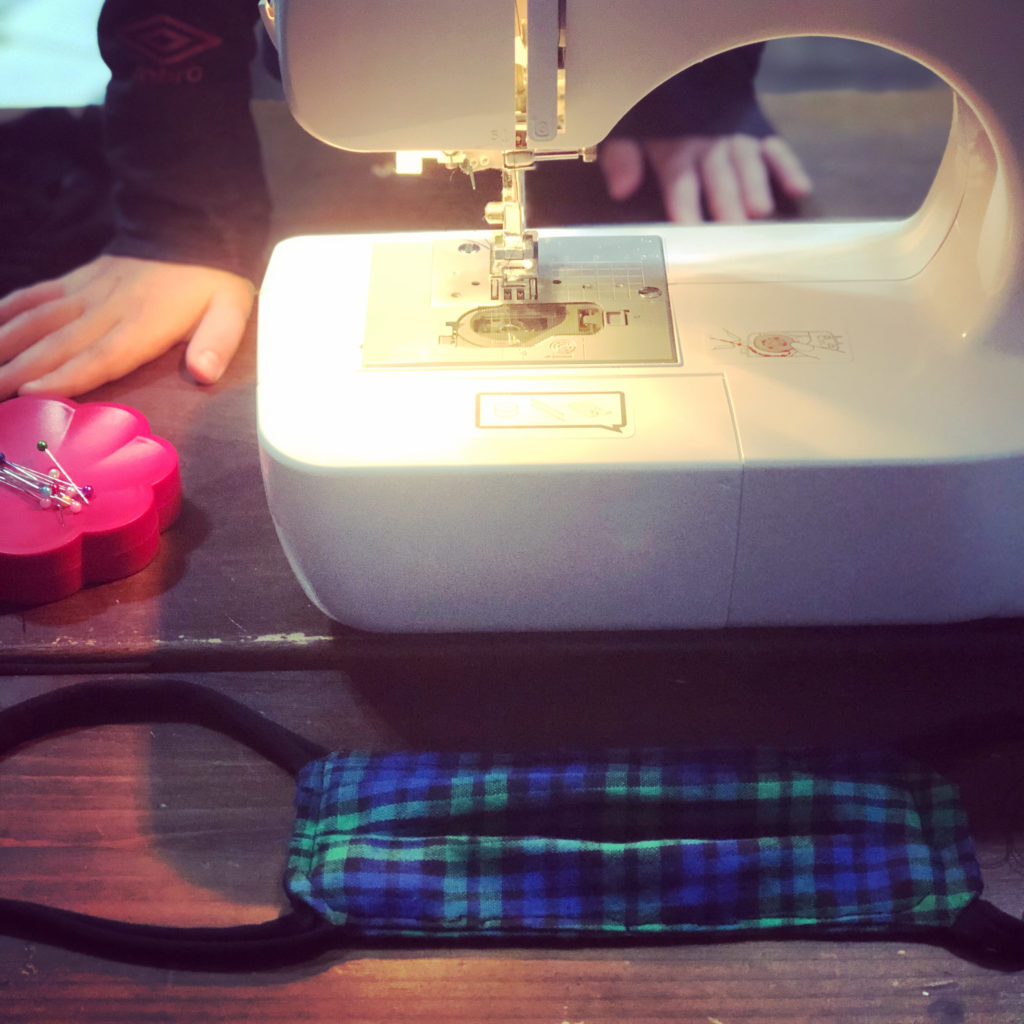 The seams are all jagged. The pleats are uneven. I had to tear apart one of them when I forgot to leave a hole to turn it inside out. Even the ties I made didn't quite live up to the hype of the woman who told me to just cut up an old spandex undershirt into 1" strips and it would "just work." And this morning, I was greeted by all the mess I had left behind all over my coffee table and couch. Fabric scraps, pieces of the dismantled undershirt, and lots of broken pieces of thread lay everywhere.
As my husband started to leave for work, I handed him a couple of my imperfect creations. "Wear these," I said. I hope he will. But of course my thought also was "I hope they work perfectly."
I decided to make the masks after seeing so many gifted sewers doing the same thing online. After watching their videos and looking at their pretty photos, I started to believe that I too could create something p-interest worthy. I, too, could make the blue iris.
But what happens when something isn't what you hoped it would be?
How many of us are trying to solve everything right now? How many of us are holding onto every productive thing we can think of instead of slowing down and taking care of ourselves?
How many of us are still searching for and trying to create the blue iris?
"It doesn't have to be
the blue iris, it could be
weeds in a vacant lot, or a few
small stones; just
pay attention, then patch
a few words together and don't try
to make them elaborate, this isn't
a contest but the doorway
into thanks, and a silence in which
another voice may speak." (Mary Oliver)
This isn't a contest but a doorway.
Today we enter Holy Week – definitely the weirdest Holy Week I've ever known. And like you, I have seen on every social media outlet all the wonderful suggestions for how I can still make Holy Week the blue iris.
But, consider this…. maybe this time Jesus is asking us to sit in the weeds instead.
And maybe, just maybe, we will find Him there.