As we begin a new year, I invited guests to reflect on what their #dailystep #towardthegreater would be for 2020. Today's post is from @jeanheaton64. I first met Jean through a book writing class and she has been a wonderful contact as she wades through the book writing process. She writes about faith and addiction. Here's her step: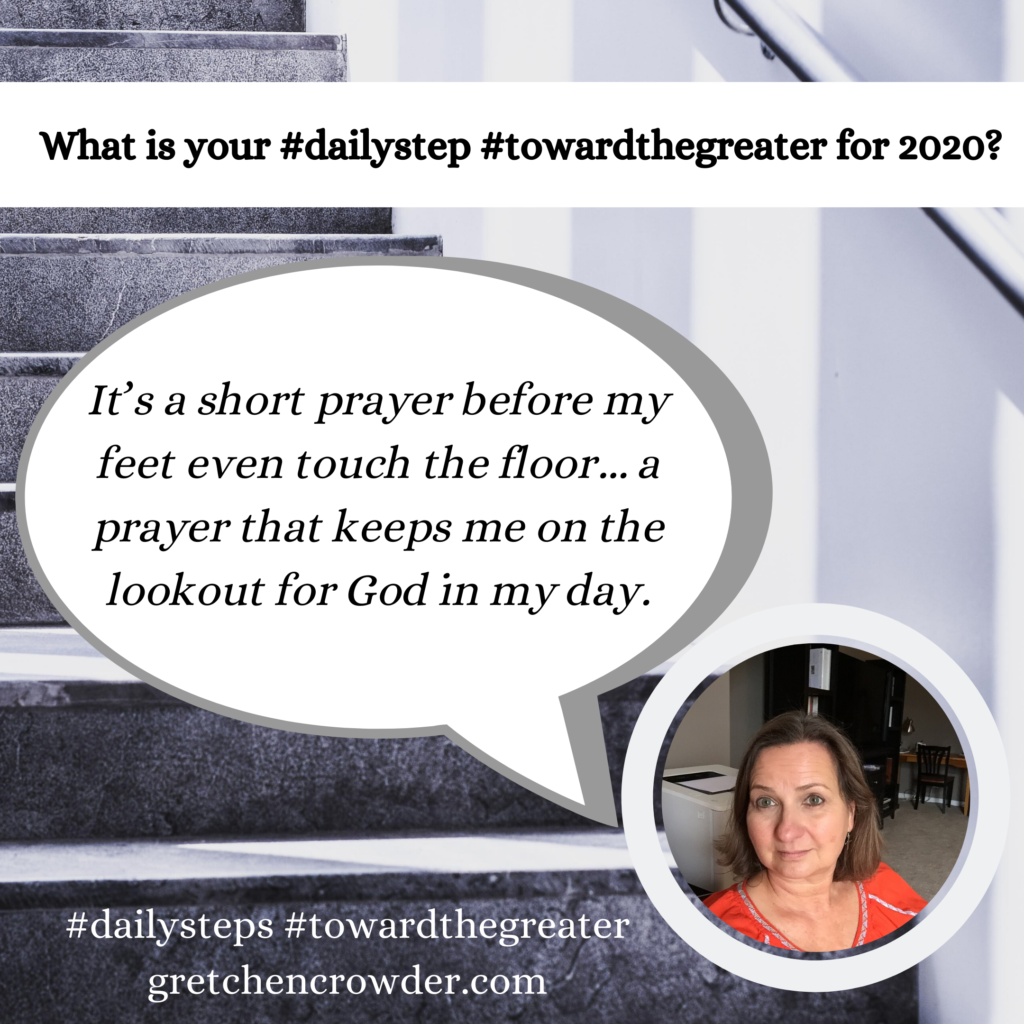 "I have a lot of daily routines. But, the one that I really cherish the most is fairly new to my day. To fully understand this new practice, I will need to give you a little history. About ten years ago, I learned of my son's addiction to drugs and alcohol. It put the entire family into a tailspin.
But we followed every recommendation that we were offered and now ten years later our family feels grateful for the cross that we were given to bear.
Each member of our family began to work a twelve-step program. It didn't happen overnight but with time and work we have all found our way to recovery. It was through my twelve-step program that I learned about St. Ignatius and his spiritual exercises.
Ignatian spirituality and the twelve steps are complicated at first. After a while, I realized that they are all about relationships: to God, self and others. It is important to note that the order of those relationships is essential. My new daily steps are a practical way to restore order in relationship to God. It all starts with a little prayer before my feet touch the floor each morning:
God, help me to see the things that you want me to see. Help me to hear what you want me to hear and show me the things that you want me to do.
This simple prayer keeps me on the look-out for God in my day. I am always searching. And, when I pray this little prayer, he never disappoints!"
-Jean Heaton, @jeanheaton64
[Bio: Jean has been married for 33 years to a horse vet.  She has three adult children and two dogs. She works with Catholic families touched by the addictions of their loved ones. She is also under contract with @LoyolaPress for a book about her experience with addiction, the twelve steps and Ignatian Spirituality. It will be published in late 2020.]