Our backyard is currently half dirt.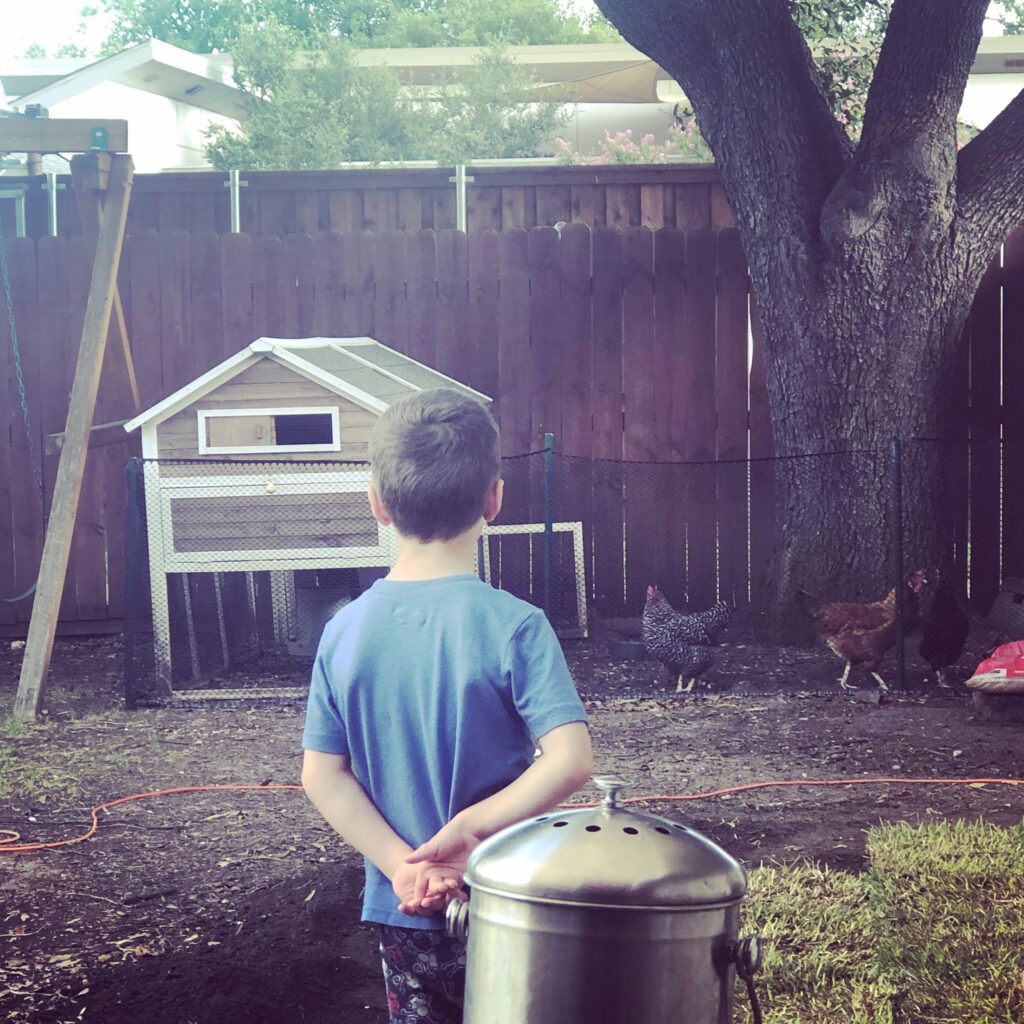 It's a combination of the work of our roving chickens and a formerly broken sprinkler system. But now that we've given the chickens their official square of dirt and fixed the sprinkler system, it's time to plant new grass.
My husband came home earlier this week with the few pieces of sod he could find and got to work placing it in the backyard. While he was working, the twins came out to watch the process. They asked him 100 questions. "Where'd you get the grass? How'd Home Depot grow the grass in those perfect squares? What does the thing you brought the grass home in look like? Can we see what the grass looks like being carried from the car to the yard?"
So. Many. Questions.
But at one point they just stopped and stared at the squares of grass as if they could, if they waited long enough, actually see the roots take hold and the grass begin to grow and spread and cover the yard with new life.
Oh that we could just stand and watch new life spring up automatically from the earth. Instead, it takes time for the roots to take hold. My husband told them that in all honesty, it'd probably take a full year for our yard to return if we were patient and we did our part to help it grow.
If we were patient and did our part to help it grow.
This morning my prayer is for patience. That we may tend the land and know that it holds future promise. I pray for strength for all of us to live fully in this moment and to trust that a new, better future lies ahead. If we are patient and do our part to help it spring to life.
"We plant the seeds that one day will grow.
We water seeds already planted, knowing that they hold future promise…
We cannot do everything, and there is a sense of liberation in realizing that.
This enables us to do something, and to do it very well.
It may be incomplete, but it is a beginning, a step along the way, an opportunity for the Lord's grace to enter and do the rest."
-from The Long View by Fr. Ken Untener