Along the journey towards the greater, there are many small, daily steps to better understand oneself, God, and others. This is one of my "daily steps".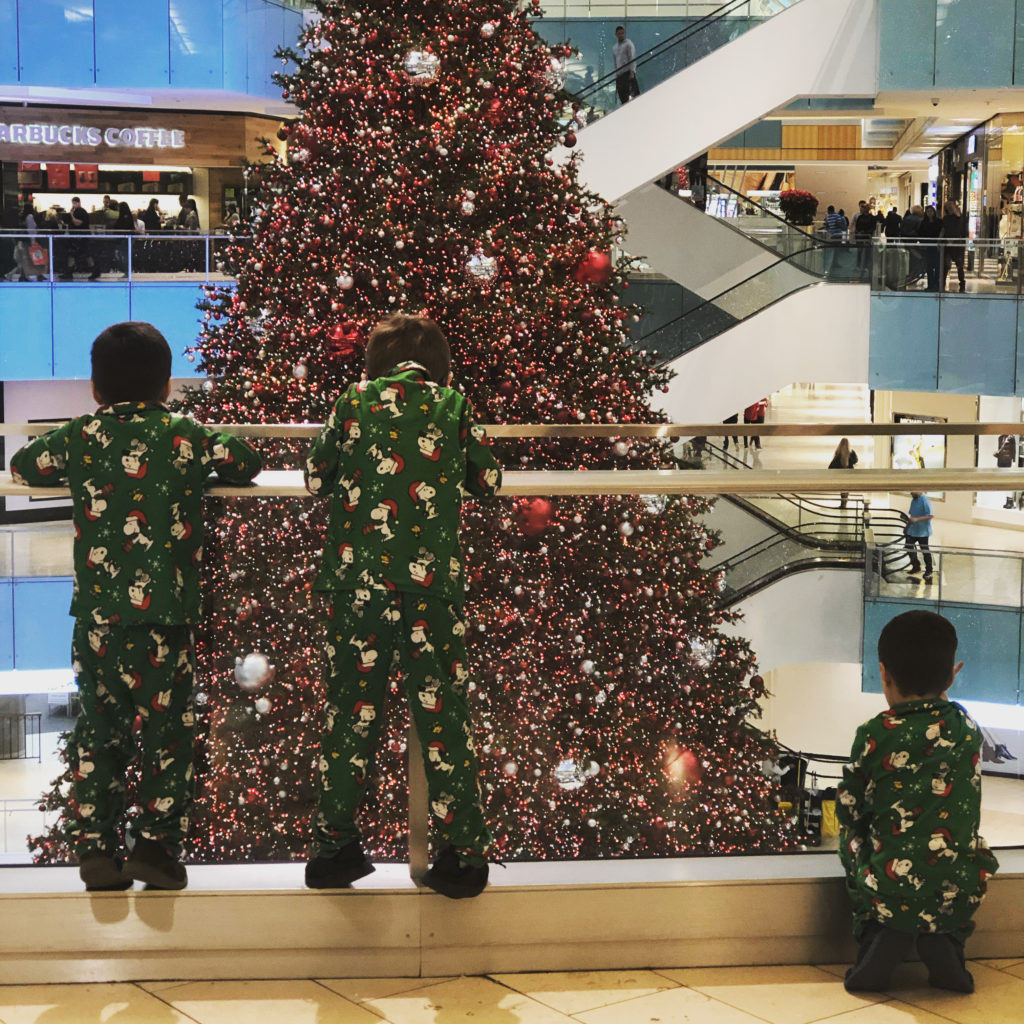 I find it difficult sometimes to slow down for joy, particularly this time of year.
Yesterday, I found myself racing from one thing to the next, jumping between stuff for work and finally starting to get gifts for Christmas and back to work again. And finally rushing to get the boys fed and ready at just the right time for my oldest son's Christmas play.
Then, we all finally got home and it was time for bath, bed, and my husband and I to finally eat. He started to make a shirataki noodle bowl with leftover meat from the night before and a soft boiled egg — which seriously was just enough for dinner. But I thought I could easily add veggies to this. So, I got out onion, zucchini, and tomatoes. I chopped them up in a pan, and I thought "It only takes a few more seconds to chop and add spinach…" I got it out quickly and cut it up quickly… so quickly that I didn't notice until too late that my finger was mixed up in the next bunch of spinach to slice.
I don't know if it was the pain of the knife in my hand, the fact that I was tired and hungry, or that I don't do well with surprises – but I admittedly cried like a baby. 
But, like it or not, it did slow me down.
In this third week of #advent on #joy, I am pausing to think about how sometimes adding just one more vegetable to the pot, just one more stocking stuffer to the pile, just one more check on the to do list… could perhaps prevent us from slowing down for joy.
So, in an effort to slow down for #joy today, this is my #prayer from #jesuit Fr. John Morris, SJ:
God Bless The World
Mighty God, Father of all,
Compassionate God, Mother of all,
bless every person I have met,
every face I have seen,
every voice I have heard,
especially those most dear;
bless every city, town, and
street that I have known,
bless every sight I have seen,
every sound I have heard,
every object I have touched.
have all fashioned my life;
all that I am,
I have received.
Great God, bless the world.
-Fr. John J. Morris, SJ 
How can you slow down today to stare at the Christmas tree and consider the blessings in your life?