*This entire post can be found over at IgnatianSpirituality.com. You can find new posts from me once a month on their dotmagis blog.
I consider one of the greatest blessings I have right now to be watching my three little boys grow up. And it is a blessing I take for granted more often than not, I'm afraid. It is so easy to do when schedules are crazy, especially this time of year. It is the beginning of fall, though in Texas we are still battling heat for a little longer. And with fall comes the start of kids' soccer season. The first Saturday of the season it was a broiling 100 degrees outside as I helped my four-year-olds shove their feet into layers of soccer gear. Luckily, they were so excited they didn't notice the sweat already dripping from their temples.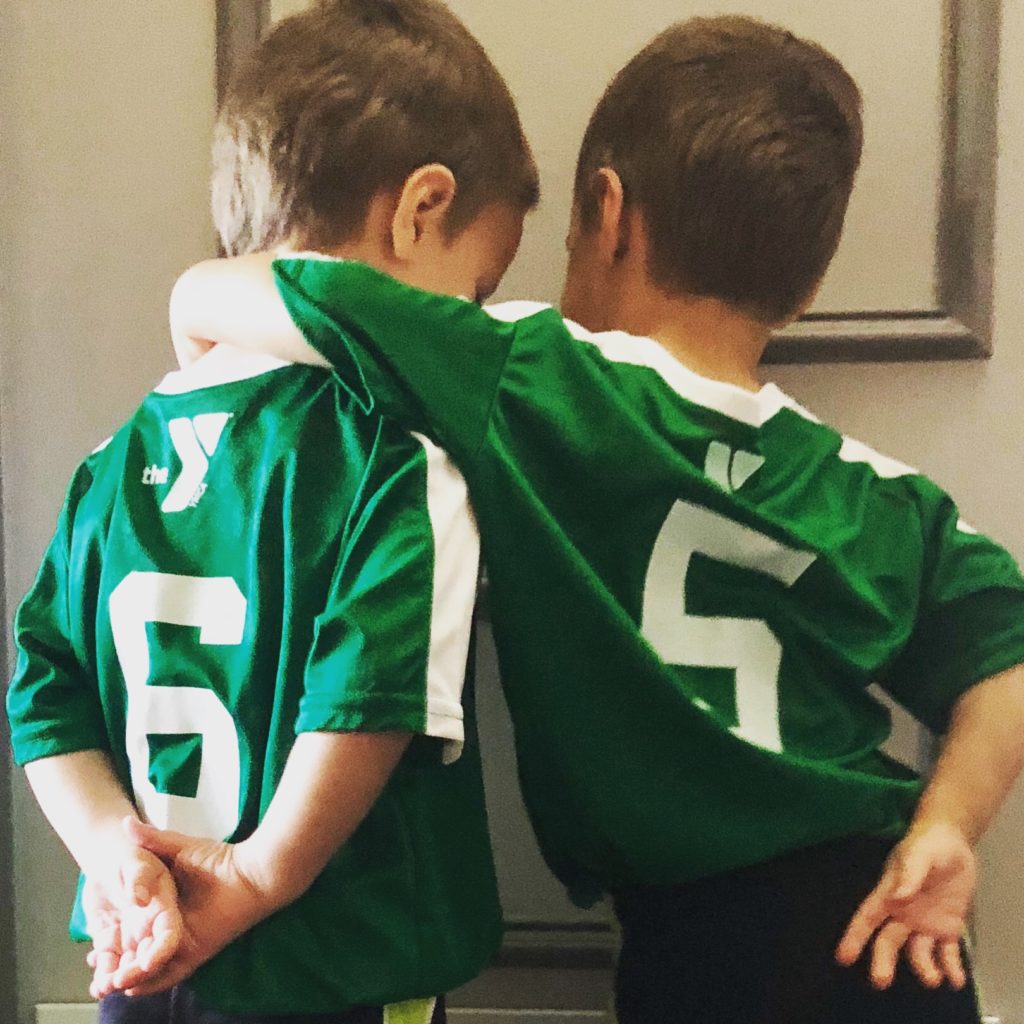 On the way to the game, they chatted excitedly about all things soccer. "Mom, are we going to soccer team right now?" one asked for about the tenth time that morning. "Mom," the other started with a serious expression on his little face, "last year we were little, and we tried soccer team, and, well, I didn't want to go on the field then, but now I'm big and… and… I want to play!" I thought both of them were going to bounce right out of their five-point harnesses with the anticipation of it all.
Check out the rest of the post on Texas Fall Weather, Soccer, and the Spiritual Exercises over at Ignatian Spirituality's Dotmagis blog.