Some years all St Nick has is old Halloween candy. And those years he's grateful kids just like candy so much they don't ask where it actually came from.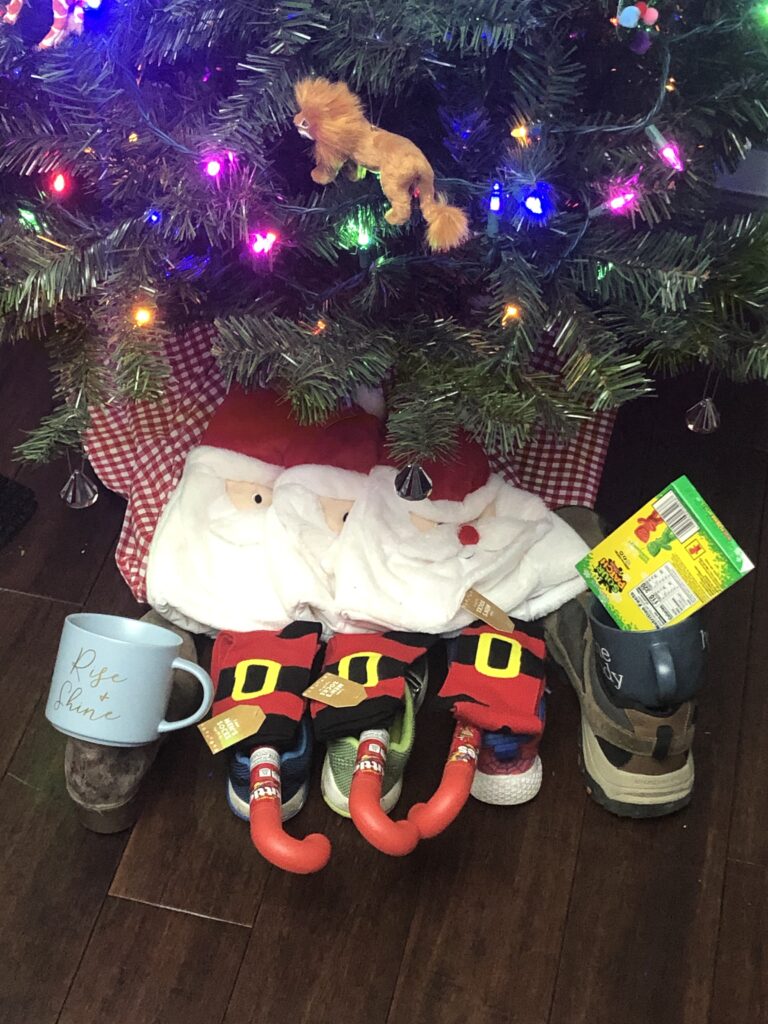 This year, however, St. Nick went all out. He got Santa socks and Santa hats (literally, they have his face on them) and just a little candy. He even generously gave mom and dad a new mug each. Mine says "Rise and Shine"
because I'm the crazy morning person, and my husband says "home body".
It's amazing how a little tradition like a few token items in a shoe by the tree can lift hearts. Traditions offer a kind of peace to our lives… a return to center.
Today we light the second candle of the Advent wreath. In some traditions, this candle represents the theme of peace. In today's Gospel, we see John the Baptist, a man who offered many internal peace through the waters of Baptism. He speaks today of the one that is to come that can offer so much more than he. He speaks of the One that can baptize not with water alone but with the Holy Spirit.
How many times have you prayed to the Holy Spirit for wisdom? For inspiration? For a solution to a problem that seems insurmountable? And when the answer comes, it brings with it an overwhelming sense of internal peace. A calm. A return to center. A belief that all will, in fact, be okay.
This is the peace the Holy Spirit offers us. This is the peace that Jesus was born to bring us. Even in this rocky year, it's there if we ask for it. Let us pray today for peace. Let us pray to be bathed in it like so many were once bathed in the waters of Baptism.
And then let us be peacemakers taking that gift into the world.
Please enjoy the following pdf to help guide you through Advent Week #2.