What do you do when you fail?
Do you get frustrated?
Do you give up?
Or do you try again?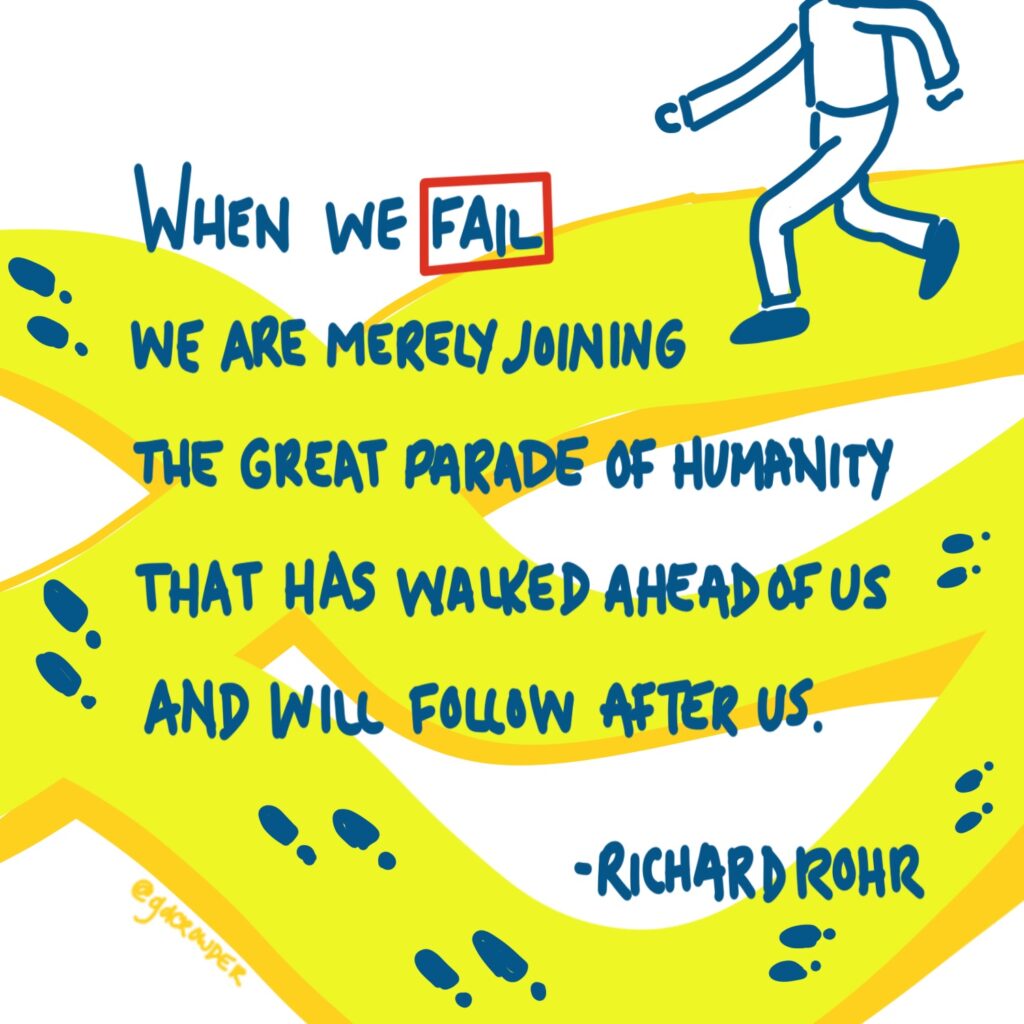 I definitely get frustrated when I fail.
And there are many times when failure has led to me giving up… even momentarily… from trying again.
After all, the feeling of failure is never an easy one to experience.
I hate feeling dumb or incompetent or less than.
I hate feeling like the only one to get it wrong.
I hate feeling like maybe I wasn't meant for something after all.
And even when I'm reminded that everybody fails, like this quote from Richard Rohr implies, it doesn't make it any easier to go through it myself.
What about you? Does any of that sound familiar?
One thing that has helped me lately with failure is having a front row seat to my boys getting up again and again and trying. They really do roll with the punches, and I envy them. No matter the obstacle, they show up the next day and the next and they keep on trying.
They are so resilient.
Sure they get frustrated (we have quite a few broken pencils to show for it)… but they don't give up.
As I watch them learn to do a few things when it comes to failure, I know I'm learning alongside of them as well.
They are learning to…
take deep breathes or even a break and curb their frustration when things don't go as planned.
Recognize the ways they uniquely need to do things in order to achieve success and be okay that the way may be different for them than others.
Ask for help and know that accommodations create equity for them to realize their full potential instead of giving them a crutch.
Today, as we enter another long week ahead that most likely will include at least one failure (big or small), how can we navigate it a bit better this time?
Can we take a deep breath and remember that our failure doesn't define us?
…that we are still now and always loved exactly as we are?