If you receive this by email – click "view in browser to access an audio version.

What's your best prayer?
The one you go to most often that hits right at what you want to say to God?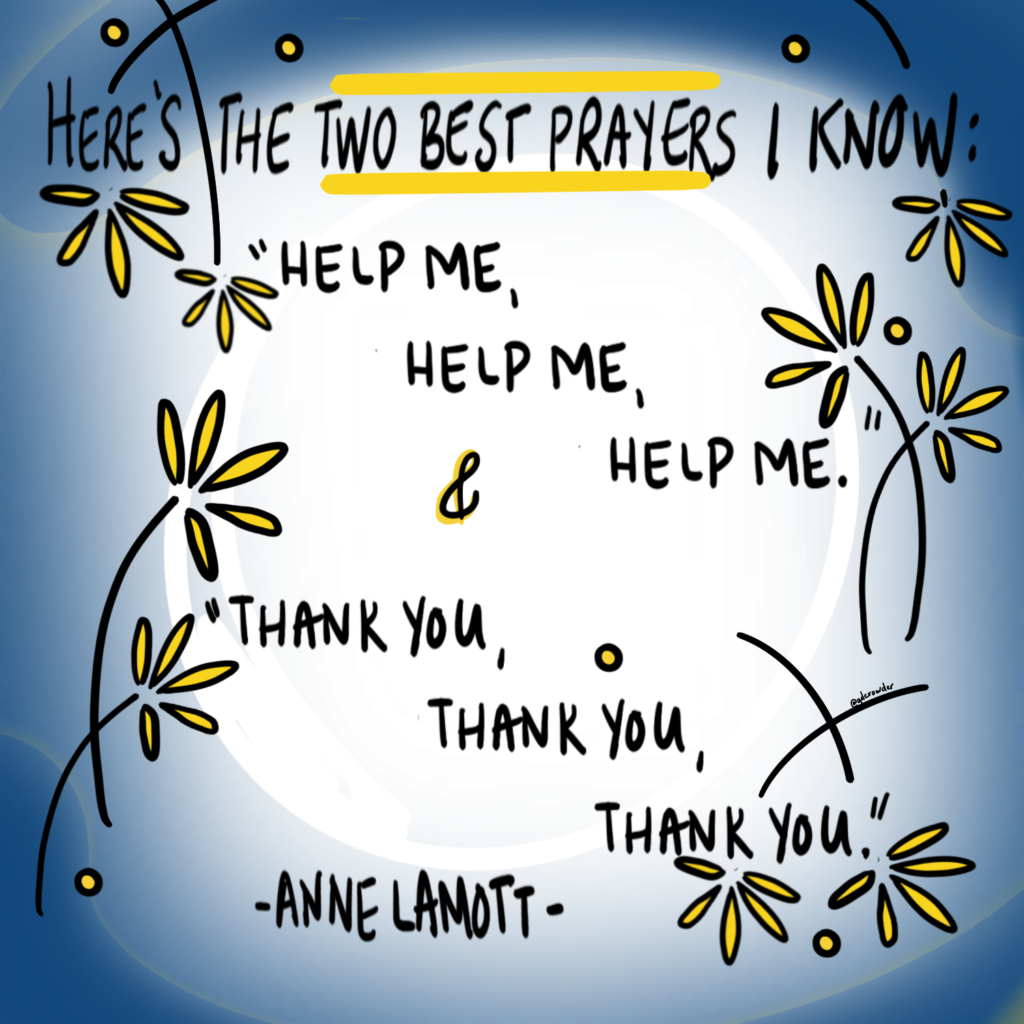 Does it have lots of words?
Flowery language?
Traditional rhythms?
Think about it.
What is that prayer or prayers that you turn to most often, the ones that make you feel most direct and honest and connected with God?
There are definitely times when I try to find the best words to share with God. There are times when I want to write God an eloquent story that draws God into every detail of what is happening in a particular moment. I want to capture the characters and make them come alive. I want to capture the feelings so that God can feel them right along side of me… the anger, the disappointment, the grief, the excitement, the anticipation, the joy.
But if I really think about it, I don't need a lot of words for God to be in the moment with me.
When I'm a crumbled, crying mess on the floor or when I'm like a child skipping joyfully through the streets, God is right there.
Maybe in those moments God doesn't need me to say anything at all or just invites me to string a couple words together to acknowledge the presence journeying alongside me.
Simple words really.
Just a couple will do.
Like:
I'm sad.
I'm disappointed.
I'm hurt.
I'm angry.
Help me.
I'm excited.
I'm happy.
I'm alive.
I'm joyful.
Thank you.
Maybe the best prayers from me and from you are quite simple.
… just an offering of ourselves,
broken and beautiful,
just as we are.