Softest of mornings…
Hello.
How is the morning greeting you today?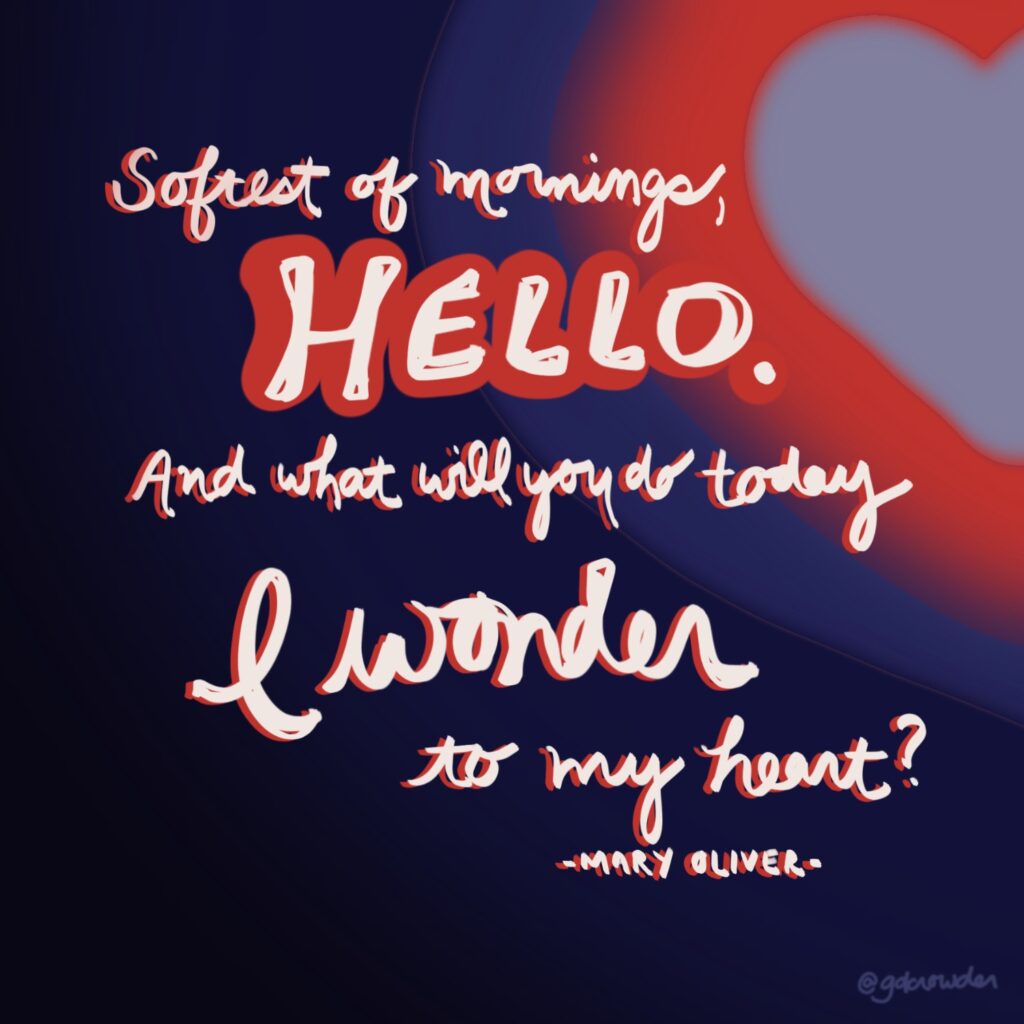 Unlike Mary Oliver in the rest of this poem, I am not up getting in touch with nature in the wee hours of this morning. After all, it's dark outside… and cold… and packing lunches and getting dressed for work take precedence.
But I am trying to do some things that help me enter the morning … softer.
Lately, I have been forcing myself at night to clean the kitchen and prep a few things for the next morning. It's difficult to get myself up off the couch and into the kitchen to make this happen, but I know that waking up and walking into an orderly space does wonders for my attitude and focus.
Of course, this habit tends to wane as the week goes on (and papers and junk seem to almost come out of nowhere and fill up my counter space) but despite this, I try to resurrect the habit every Sunday night.
I find Mondays to be the hardest mornings so I feel motivated to do anything that will help make them… softer.
I have no idea what today will bring, what this week will bring (perhaps a lot of Texas snow if the weather predictions hold)… and, as usual, the uncertainty makes me a little nervous to step my foot out the door and greet the morning.
But walking this morning into a clean kitchen with the coffee prepped… taking time and space to sit and write and contemplate this beautiful line of poetry…
All these small things and more will hopefully give my heart all it needs to face this week with wonder and hope and light.
So, how's your morning treating you?
What's one small thing can you do to soften your morning so your heart will have all it needs to make this a beautiful week ahead?