Look around you right now.
What do you see?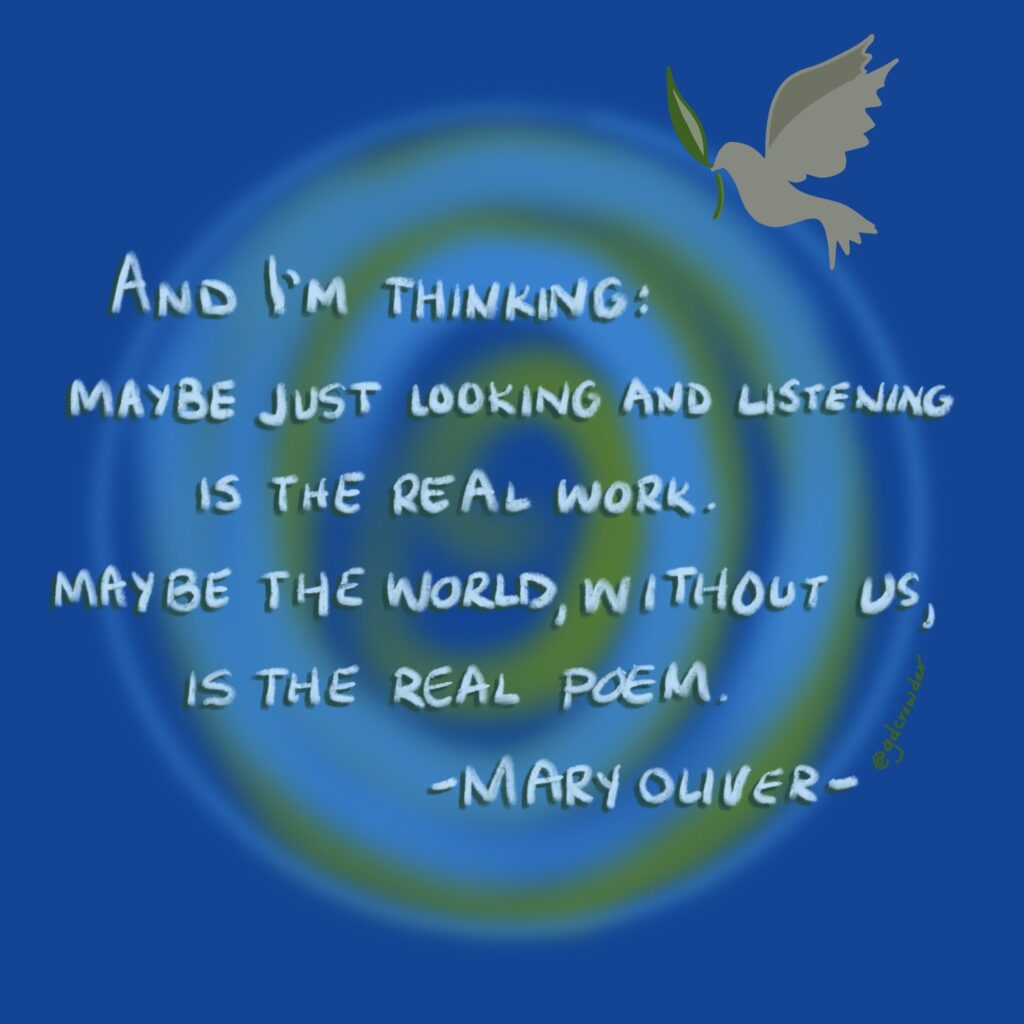 At first glance, I see around me a room that is in desperate need of cleaning.
I've been a bit out of commission lately, and this room has been my everything.
And it shows.
The wear and tear and the mess is the first thing I see.
The need for a vacuum, a good scrub of the floors and walk around with a trash bag.… the desperate need to send some errant clothes and shoes lying on the bed, the floor, the chairs back to their proper home….
It's interesting how easy it is to see only what is wrong or needs to be fixed when I pause to look.
At least at first.
But then I take a breath and refocus.
I try to look around me now with eyes of gratitude.
As I do, I see the comfortable bed covered in blankets that kept me in a cocoon of warmth while I was sick.
I see the two end tables my husband made us early on in our marriage shoved together close to the bed. Two sturdy tables that served me well as a space to work and a space to eat and a space to watch a bit too much Netflix during the last ten days.
I see the double paned window that kept the cool air out, but that also slid open easily to allow me to feel the cool, fresh air on my face
and to hear the chickens clucking in our backyard.
Two ways of looking.
Two ways of seeing.
So, take a moment.
Pause and look and listen.
What do you see? What do you hear?
Can you take a breath and look again and see the poetry your home, your work, the world is offering you today?