Do you have THE plan yet?
You know, the plan that will make 2022 the best year yet?
Yea, me neither.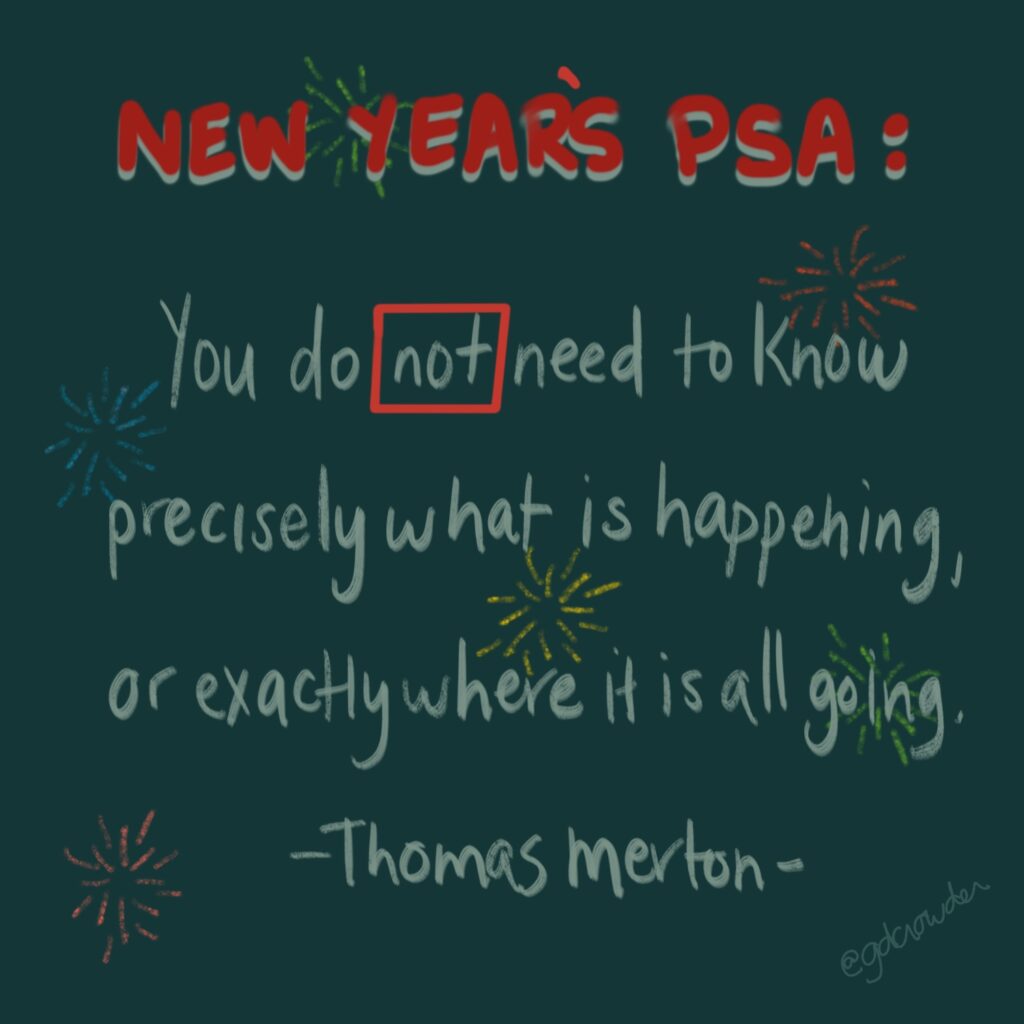 But I can feel the usual urgency to make one rising up in me over the last couple days. After all, aren't you supposed to have a plan before the ball drops?
Questions like the following keeping popping up in my head as the days fall off the calendar:
What will I do to improve myself?
What will I do to make my household run a little smoother?
What will I do to be healthier?
What changes do I need to make?
What didn't I solve yet from 2021 that I shouldn't drag into 2022?
Truth be told all of these questions rise up in me every December, and often I make myself answer them… or at least TRY to answer them.
But not this year.
I'm pretty sure I won't have answers or a big, magical plan come 1-1-2022.
I'm also quite sure I won't have all the problems of 2021 solved before the countdown.
And that's okay.
Because, as Thomas Merton so eloquently wrote, I don't have to.
I don't have to know precisely what's happening now or what's going to happen next.
Instead, he says: "What you need is to recognize the possibilities and challenges offered by the present moment, and to embrace them with courage, faith and hope."
There is so much being offered right here and now.
Challenges and possibilities.
I'm going to do my best not to drown them in my carefully orchestrated plans.
What about you?