As this year draws to a close, what light do you see before you?
How can you see that light as an invitation to start the upcoming year in happiness?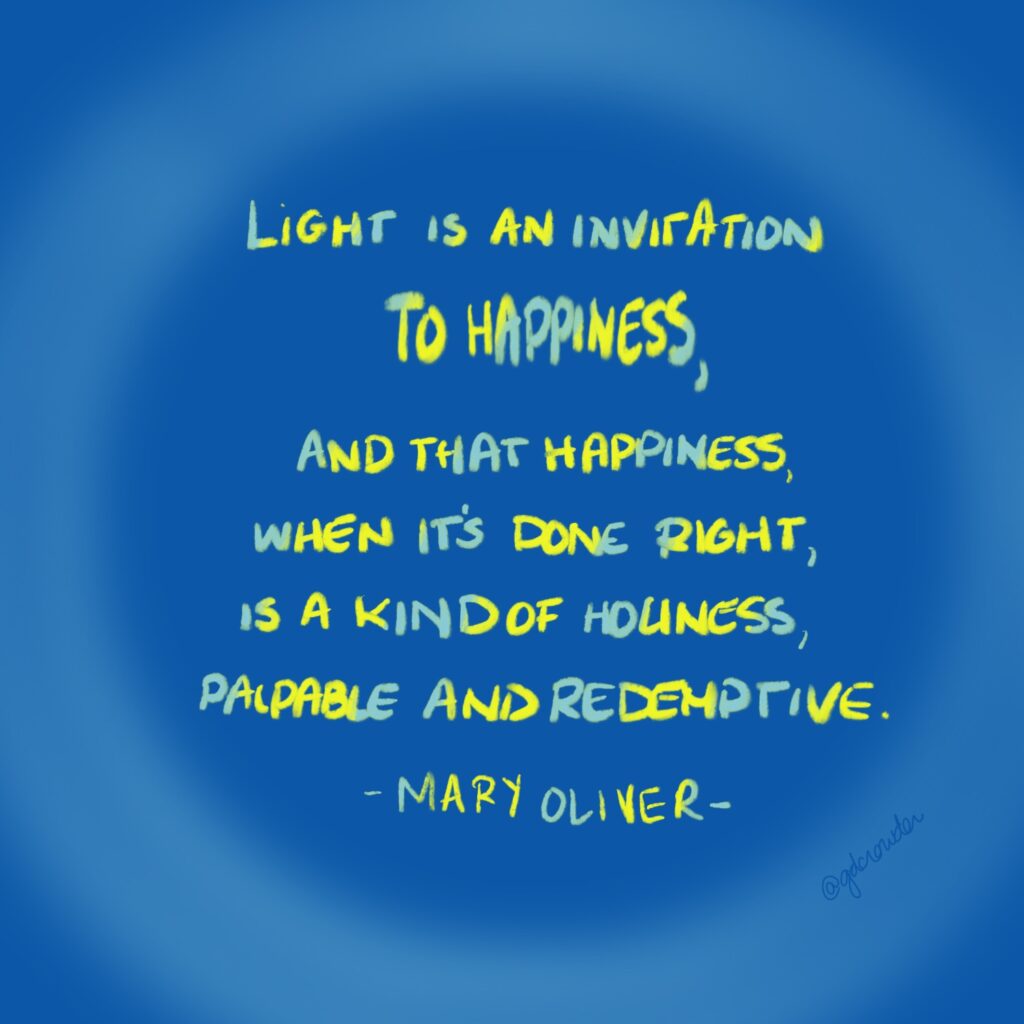 This past week or so has been quieter than expected in the Crowder household, but also so full of light.
I have enjoyed watching my boys put together Lego creations and play in their new beds. I've loved watching them eat their crazy cookie creations. I've enjoyed their unexpected hugs and radiant smiles. There have been some crazy, trying moments as there always are with these three boys, but so much more light.
It seems like these holiday weeks go faster every year. As quickly as you begin, the weeks are over and life is back to normal.
In some ways, I want to capture the light of these two weeks, bottle it, and use it to as the invitation to happiness ahead in the new year.
But I don't think that's the point exactly.
At least not of the invitation Mary Oliver gives in her poem Poppies.
Instead, I think the point is to see and acknowledge the new light that comes each day.
And there is new light offered.
It's there in the rising of the sun, in a million small encounters, in a good meal, in an answered prayer. It's there even in the glinting of small stars and faraway planets in the night sky.
It's there if we are open to see it.
It's there if we are open to receive it.
Every day new light is offered that invites us to happiness.
How will we respond to that invitation?