Do you feel at peace?
Internally? Externally?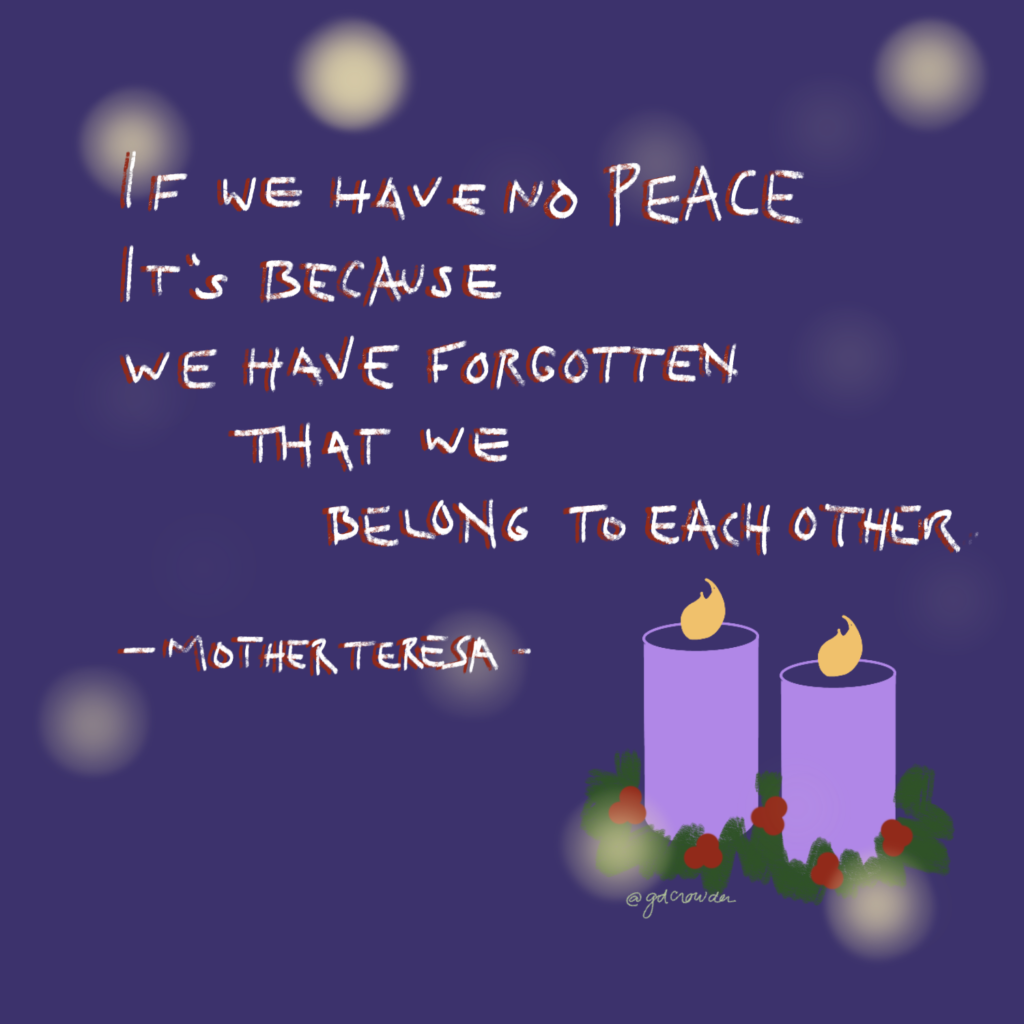 Oh what a difficult question with so many layers to the answer! But still a good one as we start today.
Today we begin the second week of Advent. Throughout today, people will light the second candle in their homes, in their churches… wherever they go to pause and contemplate the coming of Christ, so soon to be born in a manger.
In some cases, this candle lighting will take place in a dimmed setting, a solemn setting, a quiet setting.
In others, like the homes of those with little children or in places searching for the very peace we pray for, it will take place in chaos.
But the candle is a universal sign of light in darkness, and this week, the light that shines from symbolizes the peace we desire and that God desires for us.
A peace that can not be obtained in isolation.
Last night, I went past my twins' room to see that they had once again rearranged their furniture. Their beds had been in a L-shape for weeks so they could sleep near each other but still have their own space.
Now, however, the beds were smooshed right up next to each other. When the beds are like this, their little bodies will inevitably migrate during the night closer and closer together until the arm of one twin is instinctively wrapped around the other and they are head to head as they were during the time I waited for their birth.
During the day, my twins switch from worst of enemies to best of friends and back again. They tease each other, they get in trouble and blame each other, they reunite and create together… and the pattern repeats.
But night is when they remember that they belong to each other.
In the darkness lit by a small nightlight, they remind me of the essence of the peace we desire.
The one that comes when we remember our unity.