"Oh do you have time
to linger
for just a little while
out of your busy
and very important day…"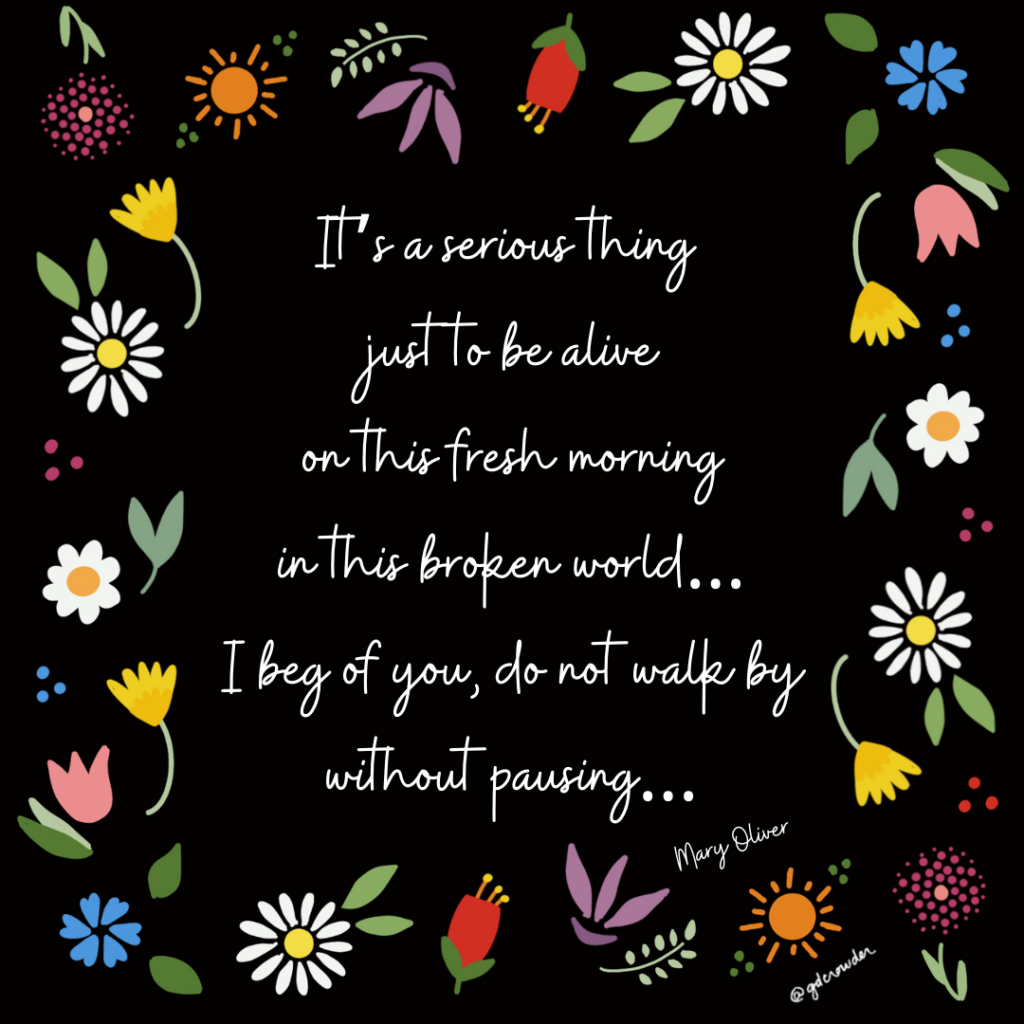 Every weekday morning, I try and take the time to linger… for just a minute or two… and notice.
I know that once the day gets rolling, I won't pause much until it comes to a conclusion. So, I try to get to my lingering moments early.
Truth be told, I need to linger early in the morning and pause to notice the good because I have a tendency to wake up… anxious.
The first thing I noticed when I woke up this morning was my anxiety, in fact. My whole self has been on high alert these past few weeks as everything seems to be (still) in constant flux around me.
My body seems to be always on alert that everything could change any moment all day long. And that's a bit stressful for anyone… especially someone who craves routine and predictability…
I have noticed, however, that one of the things that lessens my anxiety is pausing to notice. It's taking time each morning to say: "God, what are you trying to show me right now."
So what is God trying to show me right now?
❤️The strength my body is capable of as I work through my early morning exercise class.
❤️The peace that can only come from a hot cup of coffee in a darkened house while the world is still asleep.
❤️The gift of seeing my three boys rise to the sound of my voice and stretch their long limbs and wipe the sleep from their eyes.
❤️The beauty contained in the words of a poem that has the power to bring joy and life and promise and hope to the person reading it.
❤️The promise of a new day ahead.
What can you pause to notice today?