Are you battling conflicting emotions right now? 
like grief AND joy? 
heartache AND love?
brokenness AND healing?
It seems right now so many, myself included, are battling conflicting emotions… and maybe feeling a little guilty about it as well, wondering whether it's acceptable to feel joy even in the midst of grief.
If you are engaged in such a battle, maybe this poem I jotted down last night will resonate with you. If you need it to, I hope it does.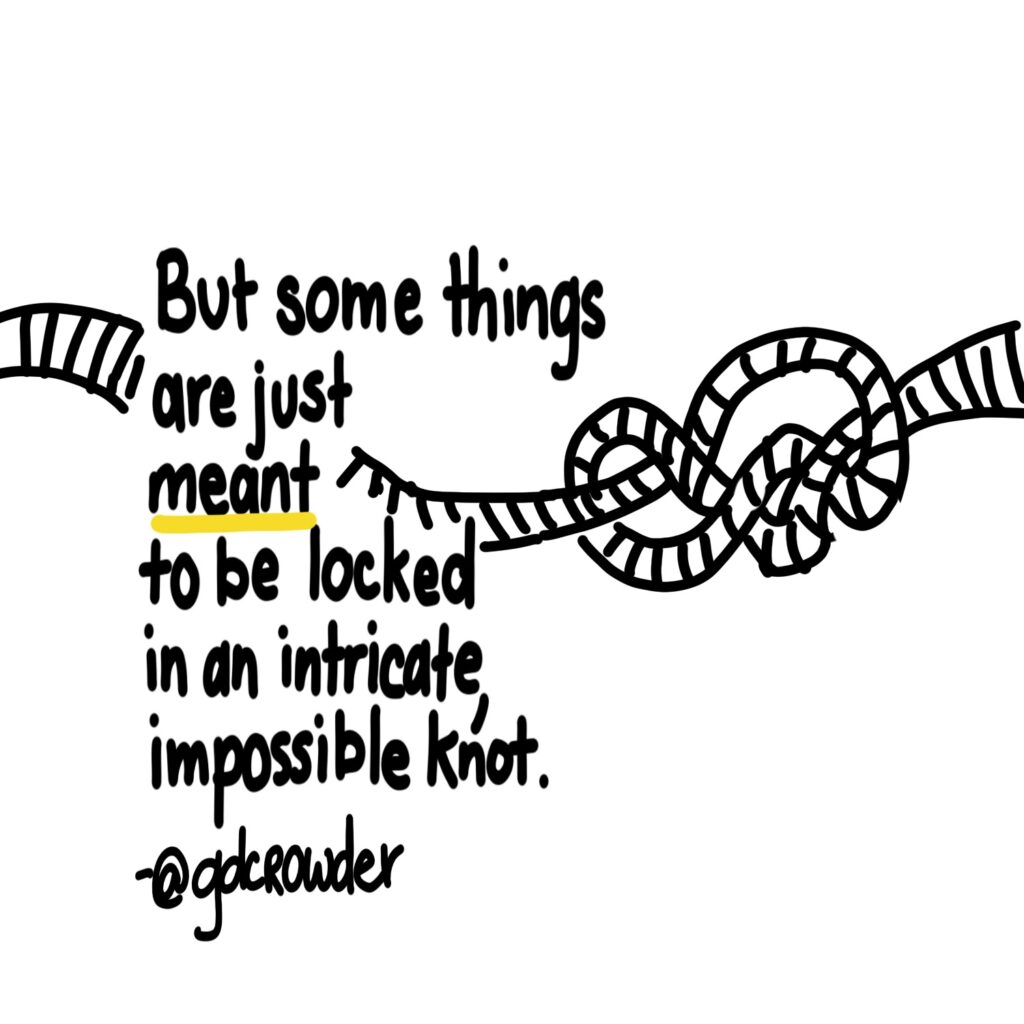 THE KNOTS THAT BIND
A small boy sits,
his body
restless
on the ground
as he alternates
between tears
and unfettered
laughter.
In his tiny hands,
rests
the frayed ends
of two black,
worn and
oh so deeply loved
shoelaces.
Each child-sized hand
alternates
between clutching
and pulling
the frayed ends
taut.
"Whatcha doing?"
I asked the boy
in a perplexed
but soothing
tone.
"They won't part!"
he yelled back
in not so soothing
but quite angry voice
indeed.
Looking down,
my eyes traveled
from the frayed
edges
inward to the
tight, complex
knot…
a knot
connecting not
one lace to itself
but a lace
of one shoe
to the lace
of another.
Oh, what a sight it was!
These two
black, well-worn
laces
matted together
in one
impossible knot.
Oh, how I wanted to help!
These two
special laces
unwind
from their
unique and
intricate puzzle.
Instead,
I sat down
next to the
crying, sniffling
boy
and wrapped him
into my waiting
arms.
Oh, how hard it is!
to leave
these laces
intwined together
in their eternal
embrace.
But some things
are just
meant
to be locked
in an intricate,
impossible knot.
These things,
they lie
both inside
and outside
of us,
like grief and joy,
heartache and love,
dark and light,
brokenness and healing,
shoelace and shoelace.
Maybe we
should try
our very best
to dismantle
the knots
that bind.
Or maybe we
should try
our very best
to let
them
be.
©2022, Gretchen Crowder