I came across these words yesterday in a poem by Mary Oliver and they stuck with me.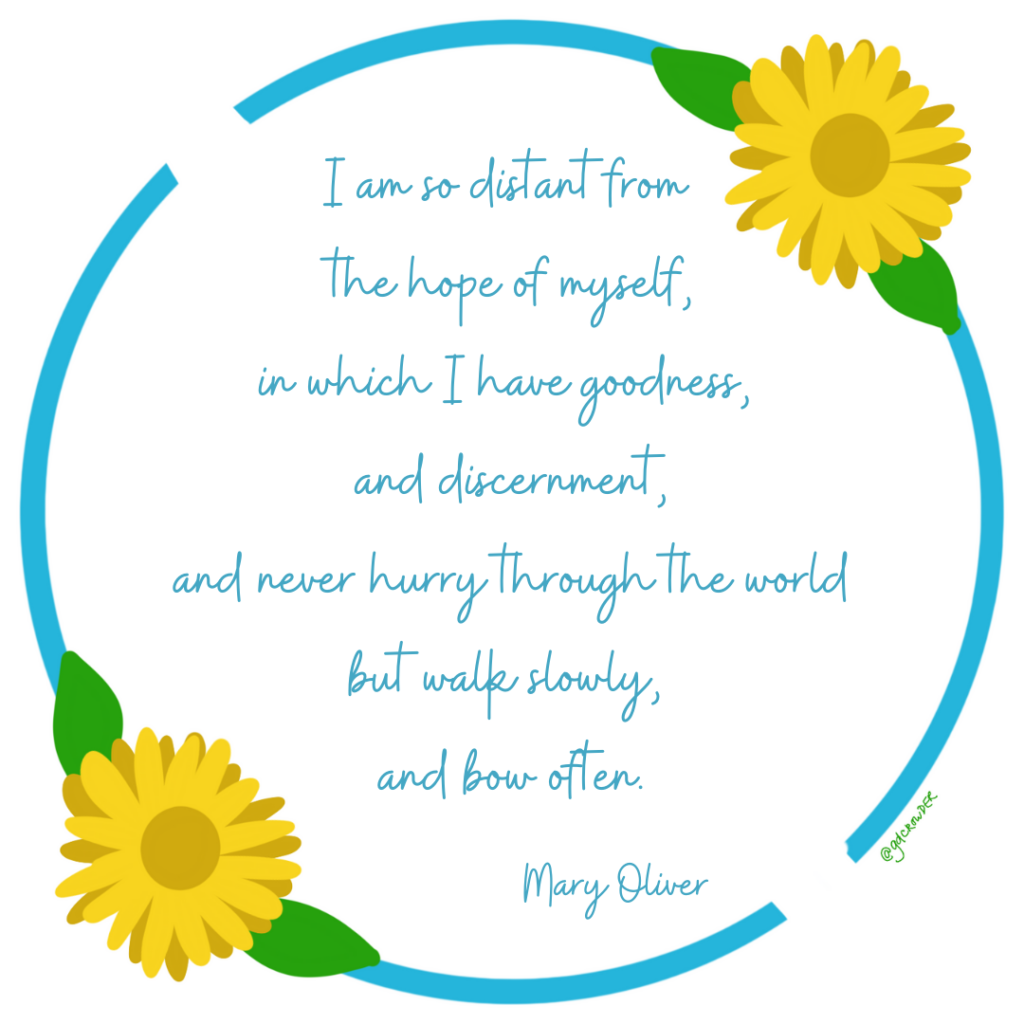 "I am so distant from the hope of myself,
in which I have goodness, and discernment,
and never hurry through the world
but walk slowly, and bow often."
I can imagine that many of us feel this way – that we have miles to go from where we are to who we want to be.
Or that we hurry too much through everything.
Or that we forget to bow our heads in gratitude and acknowledgment that we are just a small part of something greater.
Right now everything feels a bit messy. And I think when it does, I can be insanely hard on myself. Do you do the same thing?
I can wonder how far I am from who I want to be. I can start cataloguing all the ways I can do better, be better. I can question my contributions. I can worry about not following through.
But perhaps God doesn't worry about all that.
Instead God looks at me (and you) and says "You are loved, exactly as you are. Believe it."
The poem continues:
"Around me the trees stir in their leaves
and call out, "Stay awhile."
The light flows from their branches.
And they call again, "It's simple," they say,
"and you too have come
into the world to do this, to go easy, to be filled
with light, and to shine.'"
May we believe in our purpose today.
May we believe in the love offered to us.
And May we be filled with light.