I need a fourth and walnut moment right about now.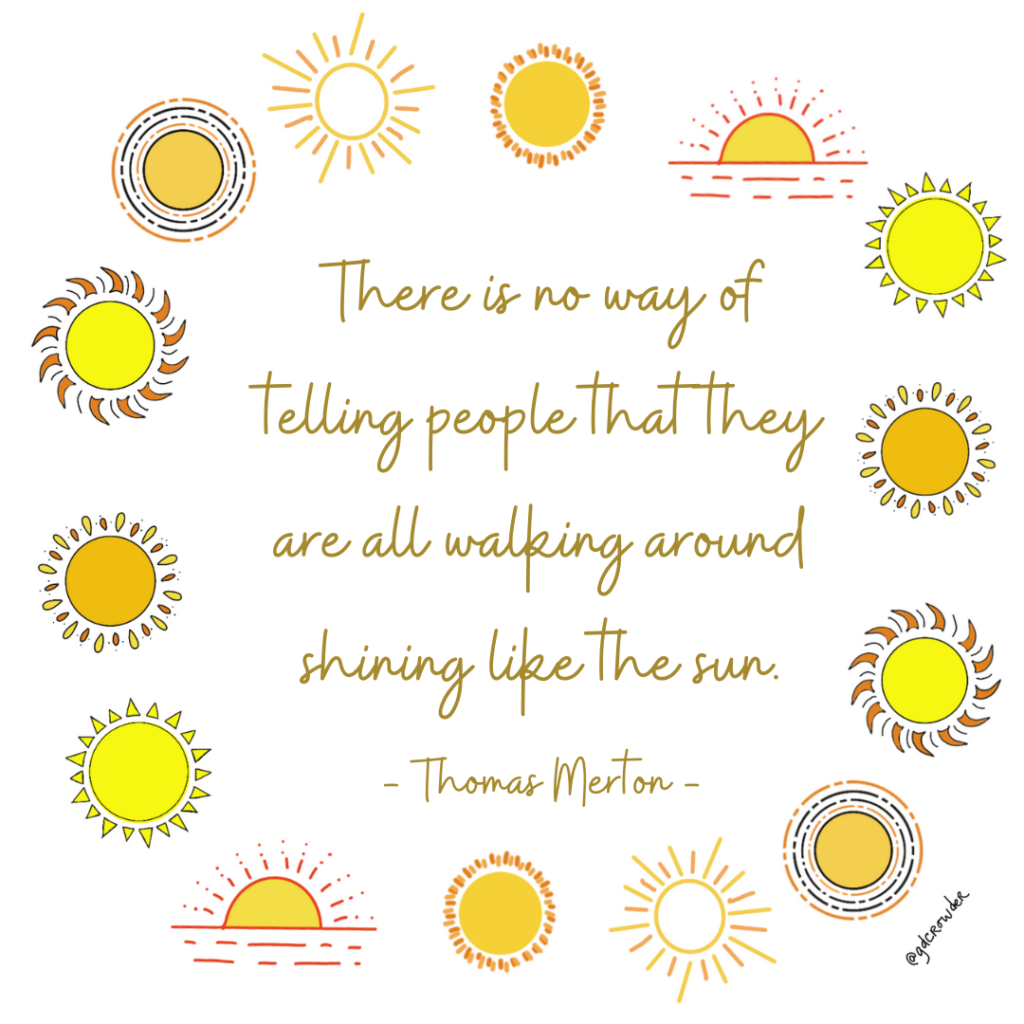 A reminder of the sun shining forth from all of us.
If you've never heard this quote from Thomas Merton, here's a part of it:
"In Louisville, at the corner of Fourth and Walnut, in the center of the shopping district, I was suddenly overwhelmed with the realization that I loved all these people, that they were mine and I theirs, that we could not be alien to one another even though we were total strangers. It was like waking from a dream of separateness, of spurious self-isolation in a special world. . . .
And if only everybody could realize this! But it cannot be explained. There is no way of telling people that they are all walking around shining like the sun."
Thomas Merton wrote once about how we are, in fact, already one…. but we forget. He wrote that maybe what we need most is to regain that sense of oneness once again.
It's what he got a glimpse of on that street corner.
Strangers yet not.
People loved no matter what.
It was his vision of hope.
How does God see me?
Is it the same way God sees you?
I believe it is…
Not that God sees us as the same person… we are uniquely created after all… but that God sees the light in both of us.
As if we are shining like the sun.
My prayer today is that we can glimpse that light in ourselves and others.
May it be our vision of hope.