How does God see you?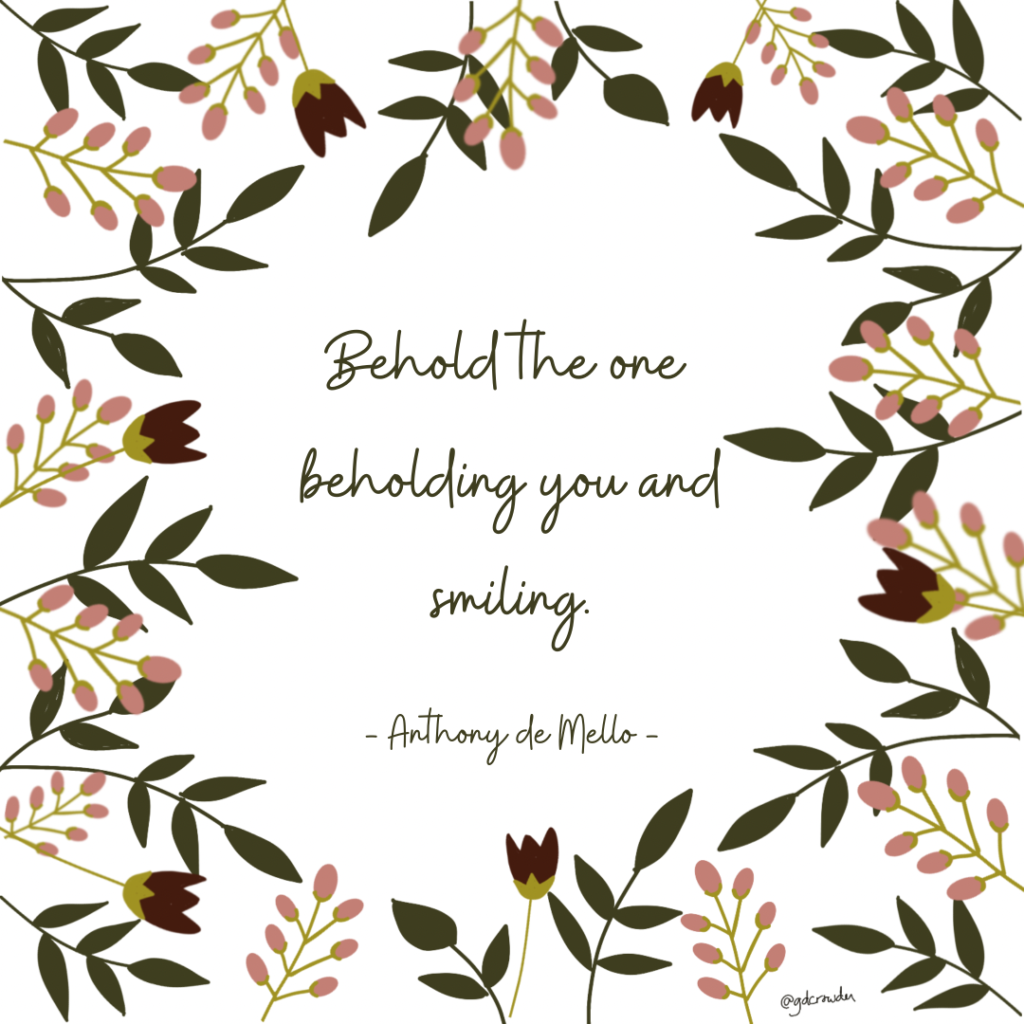 One of the best lessons I learned in the last almost 15 years of studying Ignatian Spirituality and Catholic theology is that God loves me.
Like loves me unconditionally…
No conditions. None.
So even when I get frustrated, angry, sad, or anxious…
So even when I doubt, question, wrestle with belief…
So even when I mess up…
So even when I feel like it can't be repaired…
God loves me.
The best thing, the most impactful thing I've learned, in fact, is that when God looks at me, God smiles. Every time. Not smirks as I tend to think sometimes, but smiles big and bright… right at me.
Despite learning this truth about God, however, I still struggle to believe it. I struggle to internalize it and live into it… I struggle to walk around, shoulders back and head high, as I f there is someone always smiling in love right at me.
But it IS true.
It's true for me and it's true for you.
Today my prayer is that you may, as Anthony de Mello says, pause and behold the one beholding you and smiling.