Look up child.
Every morning when we get to my sons' school, they shout "Pick me up and spin me!" Well, mostly the twins shout that, but sometimes their older brother joins in too.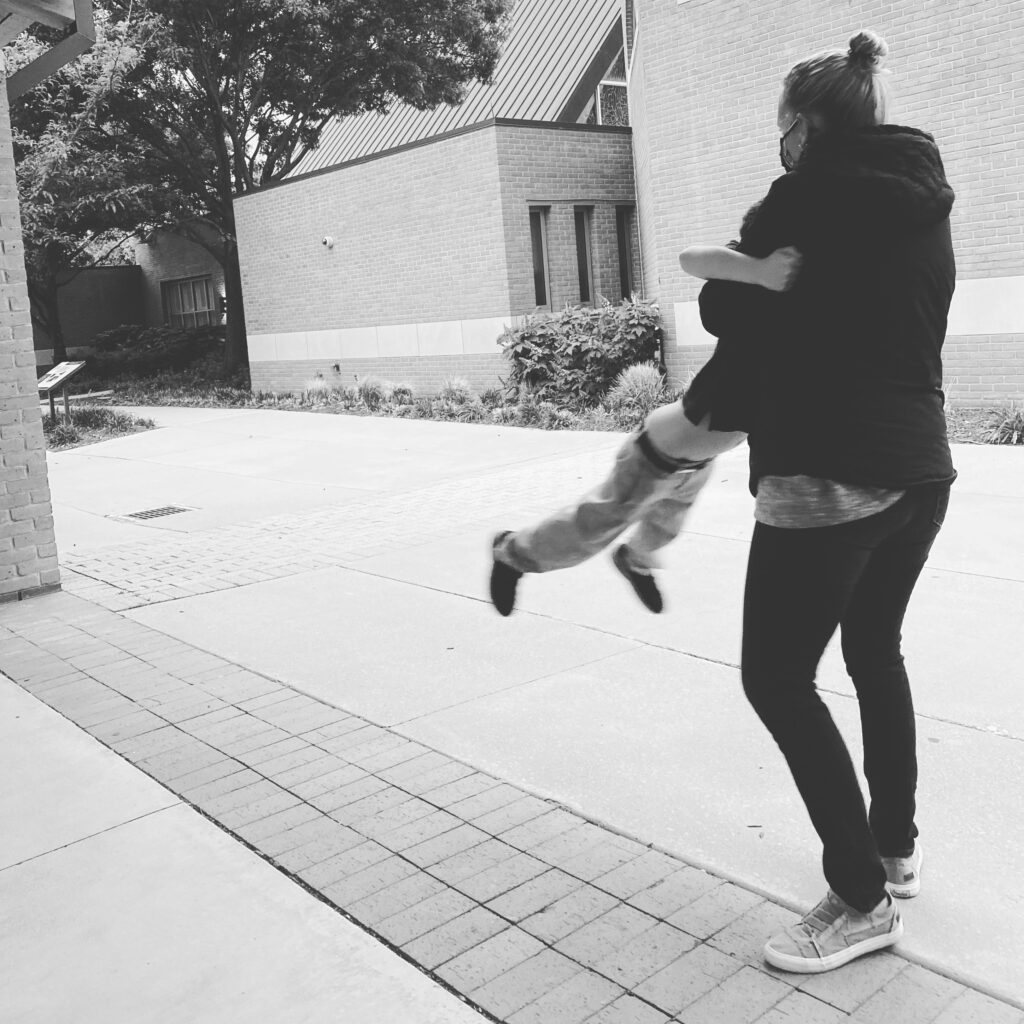 It's their little game that gives mom's arms a good workout before the day begins. I love that they still want to do this. I also love that it keeps them from running around crazy wrestling each other to the ground. So, I always agree to swing them around as many times as I can before they have to run off to school.
This morning, I noticed something. Every time they link their arms into mine, they look up at me. They keep their eyes fixed on my face as I swing them around a few times and move onto the next child.
Now that I've noticed, I can't help wondering – What do they see when they look up at me?
I watched an episode of American Idol late last night after work, and ever since I have had Lauren Daigle's song Look Up, Child in my head. The lyrics are about God's answer to us when everything is difficult or falling apart. They are about God's response when we need God the most but feel God's presence the least. The words are the reminder that God is always there if we just look… well, in the case of the song, up. But I posit if we just pause and look… anywhere.
So, I wonder what do my boys see when they lock arms with me and look up. Do they see God in me? Do they know if everything is difficult or falling apart or when they need someone the most, they can look up and I'll be there?
Man, I hope so.
My prayer this morning is that we are able to raise our eyes today and see exactly who and what we need to carry us through. May we also be able to look around and see God everywhere… even in the wind drummed up by the feet of a child swinging freely in the air.