Are you able to show weakness?
Particularly weakness in front of God?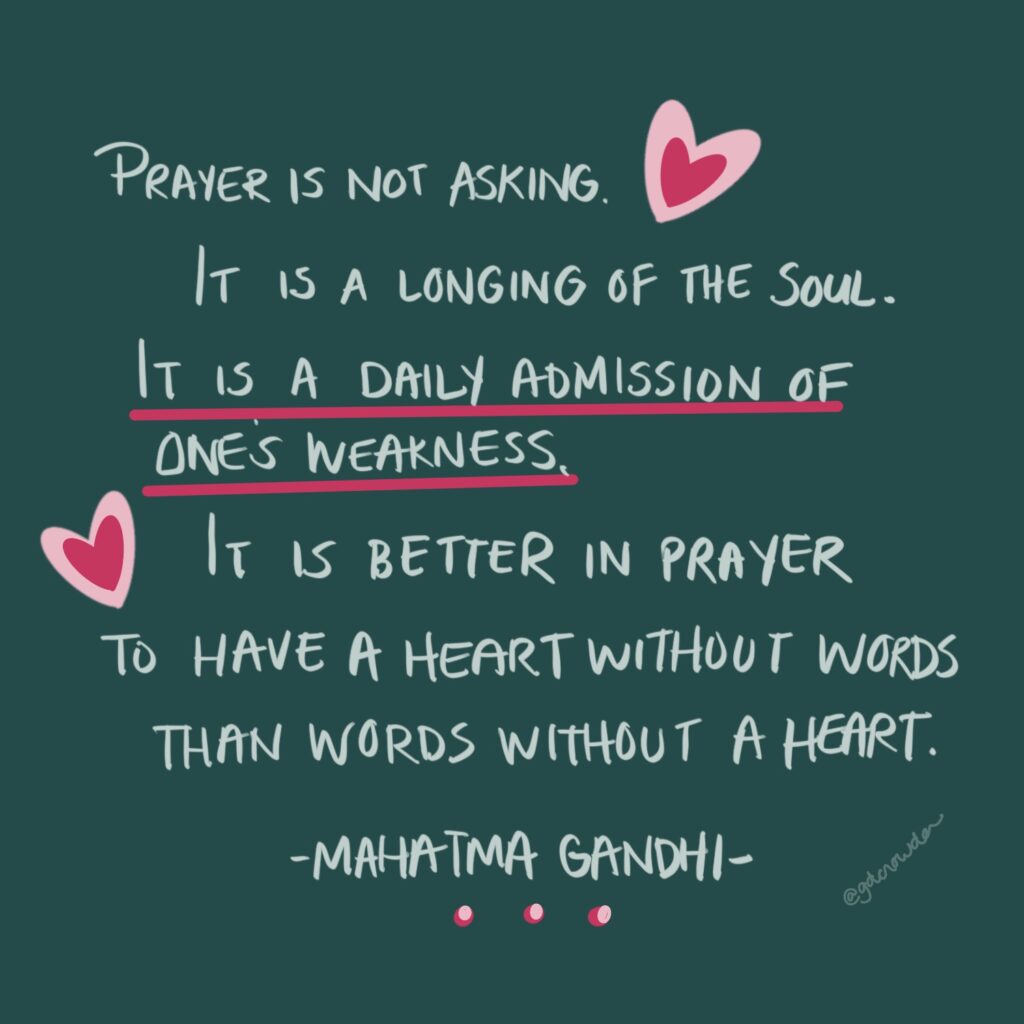 I think that sometimes it's hard for me to show my weaknesses. I want to be the one that always gets everything done. I want to be the one that always shows up when she says she's going to. I want to be the one that delivers a perfect product as requested.
But the truth is – no one can be strong all the time.
And perhaps our greatest strength can be found in embracing our weaknesses… and being honest about them.
With each other…
And with God.
Can you be weak in front of God and call it prayer?
Since prayer is ultimately a relationship, I believe the answer is yes.
By being weak, I don't mean just giving God the curated 15 minute recap of your latest struggles at your appointed time for prayer.
Instead, I mean letting God right into the mess – right there in the moment it is happening. I mean inviting God along for the journey and having God wade through the muck right alongside of you.
If prayer is indeed a longing of the soul as this quote implies, then let God into that longing.
God is ready and willing to go along for the whole journey – even the cruddiest parts.