"Gretchen, the boys want the night night prayer…" my husband called out to me as I lay on the couch last night. "Huh?" I called back eloquently. I had fallen asleep and getting up felt like A LOT of work at that moment. In fact, I might have fallen back to sleep a couple times before I finally hoisted myself off the couch and went to pray with them.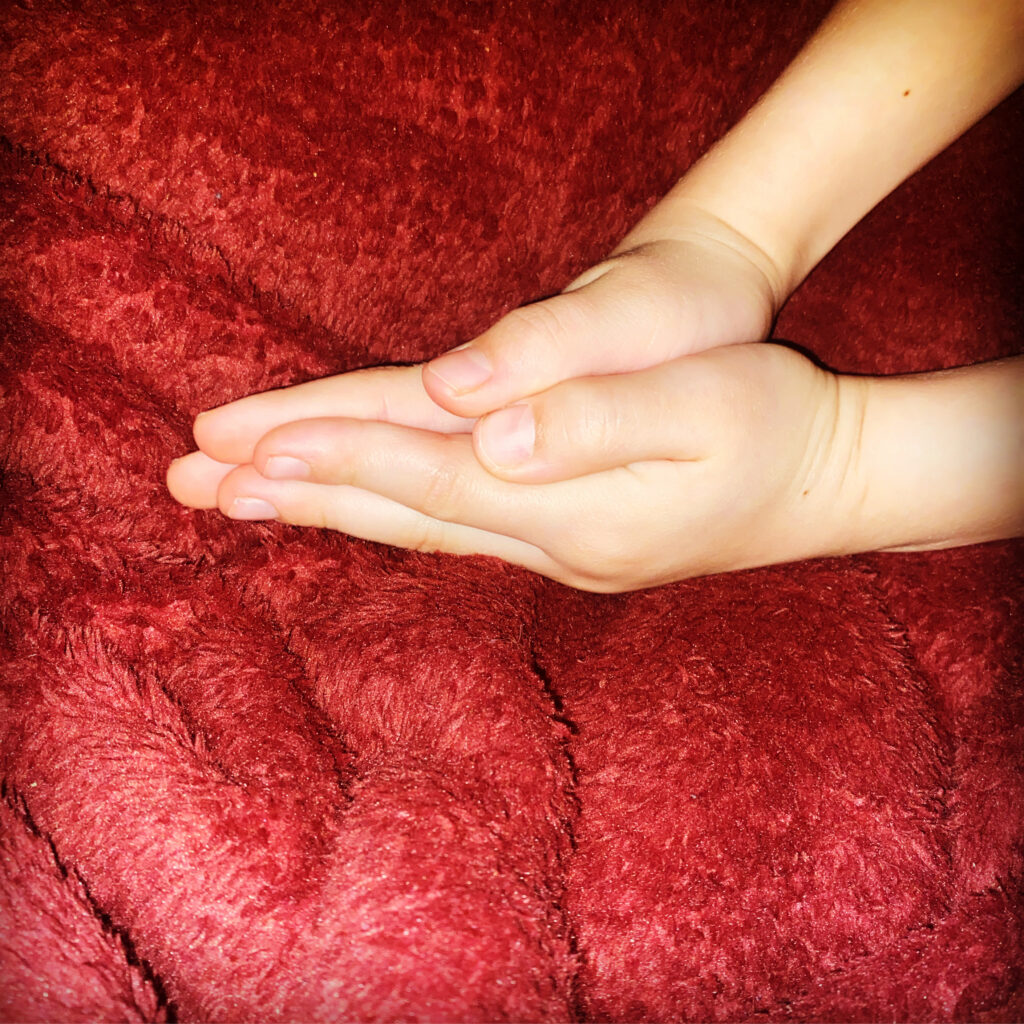 I love how their eyes light up when I come in the room to do the prayer. It's become a part of their routine, their expectation of what happens before bed. My twins are utter goofballs about it. They tackle me when I try to hug them or have a hard time keeping still during the prayer… but still they seem to hunger for that moment every night and miss it when mommy actually does forget.
How often does prayer seem like one more thing to do each day? How often does it feel like there is no energy left to pause and spend time with God?
Despite all the cool miracles only one line from today's Gospel struck me this morning: "Rising very early before dawn, he left and went off to a deserted place, where he prayed." Jesus just had a big day of driving our demons and healing people from their illnesses. He walked dusty roads and navigated huge crowds. The day ahead would prove to be much the same, but instead of sleeping in or doing other preparations… he rose early and prayed.
In fact, during His ministry, Jesus often made time for prayer. I don't recall a single passage where He was the one saying He was too tired to talk to God. In fact, it was His apostles who could not stay up and pray with him in the garden.
In a way, I feel this Gospel reminds us of the importance of prayer as the center of all we do. I know that my nights are better when I make time to pray with my boys. I know that my mornings are better when I pause to reflect and write. My daily writings are a big part of how I pray, and I know they are what help me keep forming my relationship with God.
My prayer for you today is that are able to find time to speak with God today. It may be messy, it may be imperfect, it may be in the midst of the chaos surrounding you. God doesn't care. God just wants to hear from you. Let us give God some time today.