"Mom, I made you a picture!"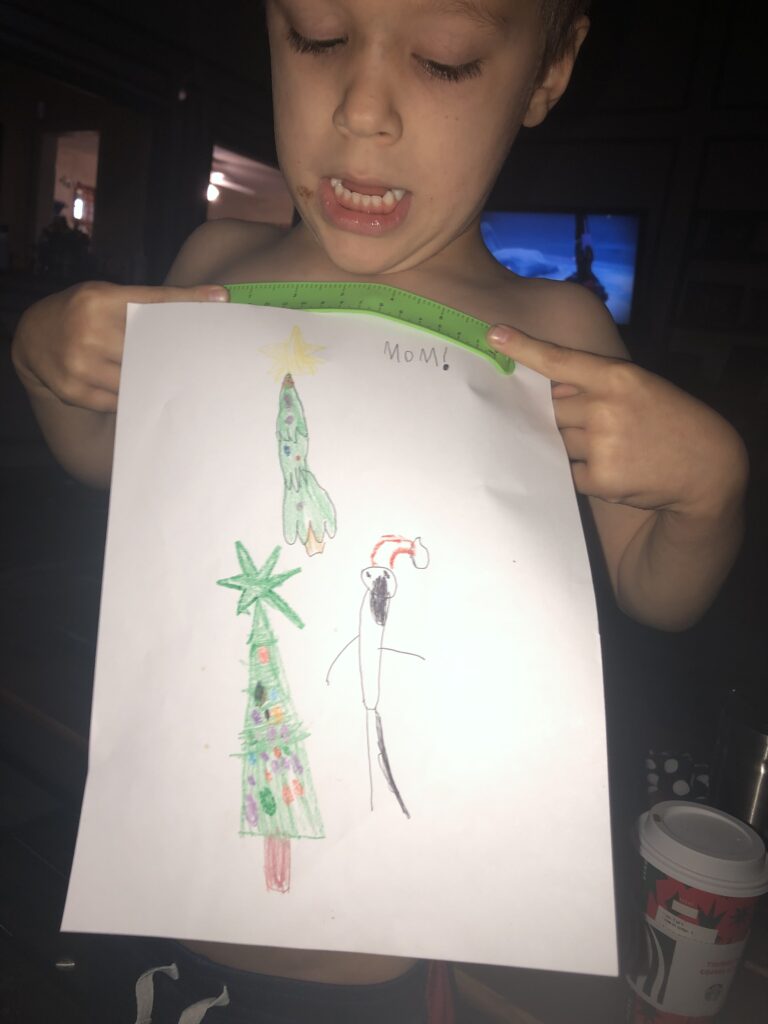 One of my twins eagerly ran to show me the wonderful picture he made yesterday afternoon. "It has two trees and a Santa. Santa made the trees. Well, no actually they were already there, he just made them better. And I wrote your name – mom – with this symbol next to it (an exclamation point) so it shoots off like a rocket! Not mom but MOM! See!"
He spilled out the story in one quick breath eager to get back to playing. As he ran off, I kept looking at the picture. There was Santa, making the trees better somehow. There was also the hope of something magical on the page that brought such joy and energy to my son that he just had to make the word "mom" shoot off like a rocket.
This is the hope of children. The hope that never seems to dampen or run out. The hope that inadvertently breaths life into all of us adults laden with grown-up worries like whether or not schools will make it til Christmas or the world will straighten itself out anytime soon.
Today is the first Sunday of Advent – a season meant to breathe life into us once again, a season that radiates hope through the pale light of four simple candles on a simple green wreath. What would it look like if we let the coming of Jesus energize us so much that we just had to write exclamation points on everything.
Let's start with a word that we all need right now and go from there: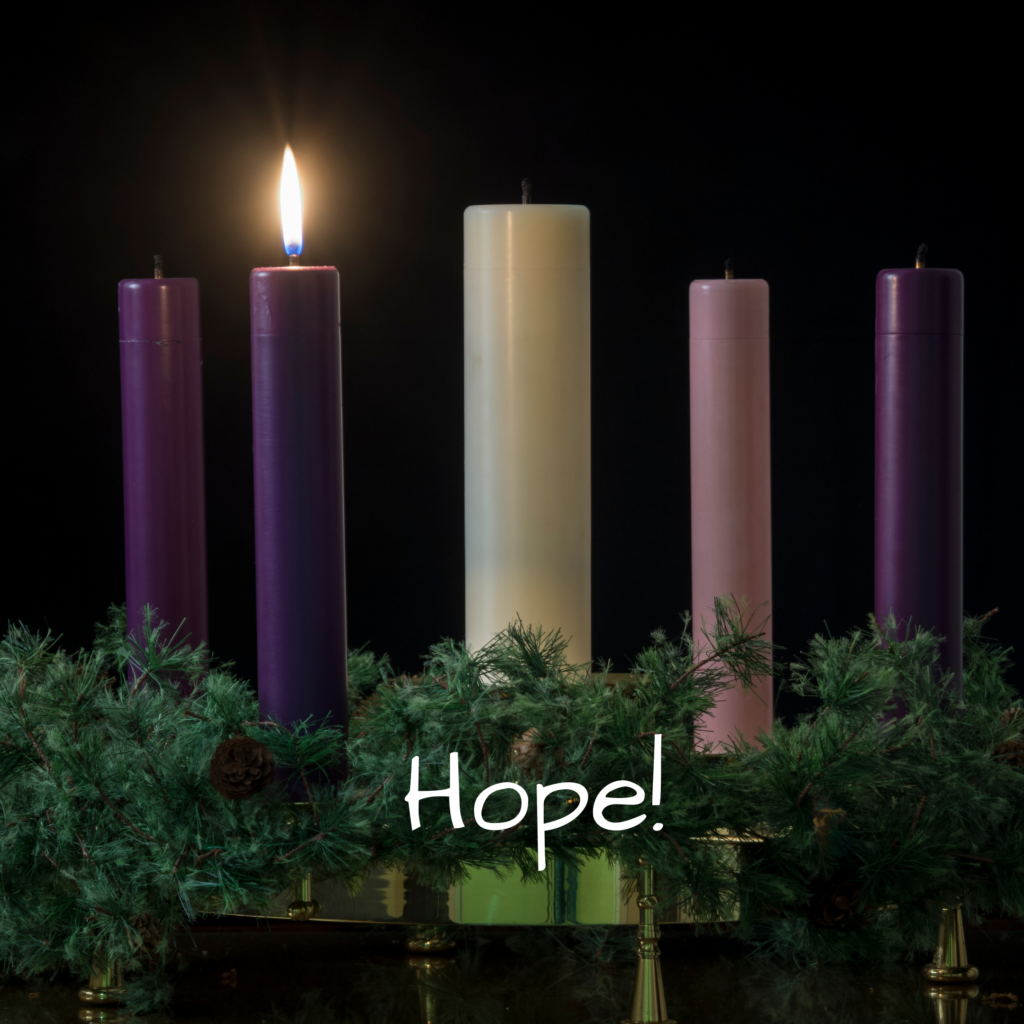 Hope!
May it shoot off like a rocket and shower the world with light.
This week's #SundayStride and all those during the Advent season includes a pdf reflection. This week's reflection is on the topic of Hope with questions, prayers, and an Examen to guide you through your week.