Take the first step in faith.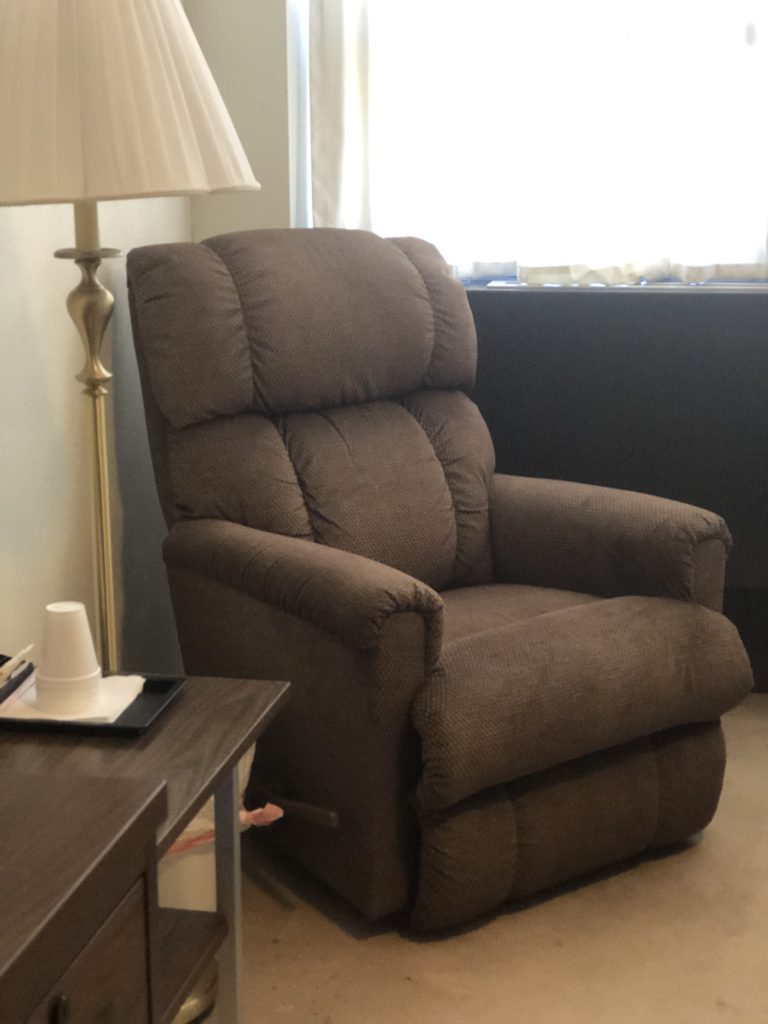 This looks like just a simple brown recliner in a room at a retreat house with a simple lamp next to it. There is nothing inherently special about this chair. But often the meaning of an object is the experiences you have with it. I actually have a brown recliner like this one (a little smaller) at home as well. It also holds significance as it is the chair I sat in with my three newborn children and rocked and held them close.
The chair at home was where a journey started.
The chair at this retreat house is also where a journey started one year ago. Last February, I sat in this chair, late each night after serving new Ignatian educators each day at their retreat, and worked on launching my website. I still can not believe I actually did it. Or that I was able to learn in a few short days by the light of that lamp how to get a website up and running.
I think to where my writing is today and the new dreams I have for it, and I am so grateful that I sat in this chair and took that leap of faith.
I could have so easily decided not to.
Martin Luther King, JR once said "Take the first step in faith. You don't have to see the whole staircase, just take the first step."
What is the step you are hesitating to take? What is holding you back?