Whenever we have a big holiday meal in my family, I do the dishes. In a way, it's a gift to my family so they don't have to… a gift that also allows my introverted self to both contribute and have some quiet after a large, crazy meal. I also love how the kitchen feels after it's clean. That's probably why the kitchen is also the first thing I seek to clean in my house when I have the time. So, whenever this particular Gospel of Martha and Mary comes up, I immediately assume I am Martha. And so, I get frustrated when I hear that I have chosen the "lesser" part. Though I can see what Jesus is trying to say if I look at the Gospel through this lens – that He just wants time with me even more than a clean kitchen!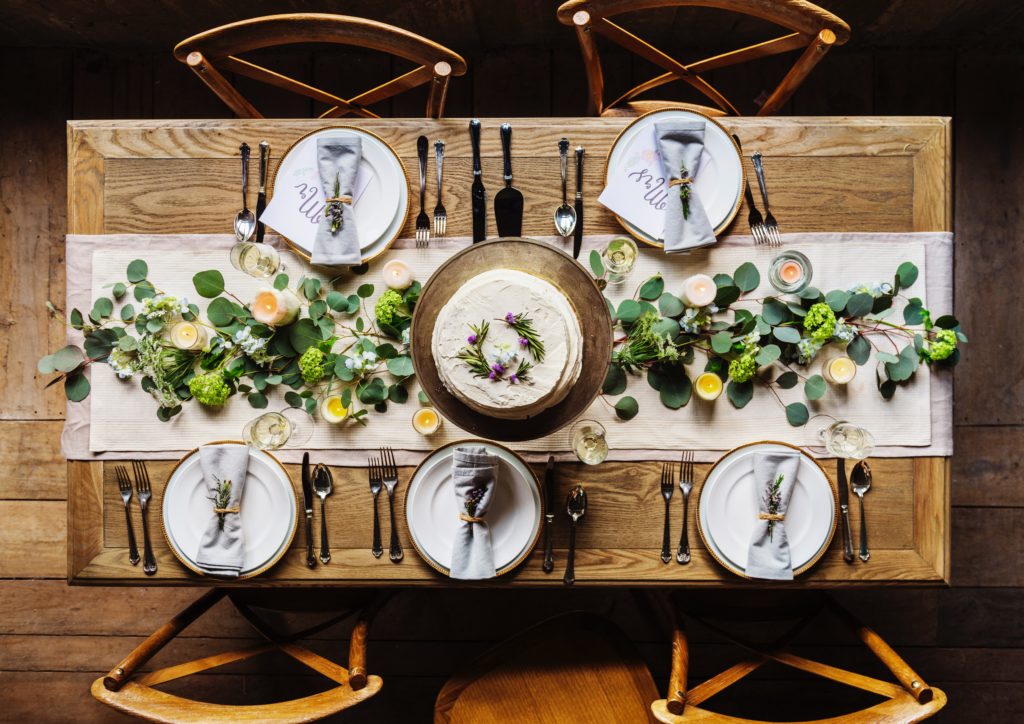 This time, however, when I read this passage, I thought about it through a different lens. I started recalling all the times over the years that I have attended dinners or banquets with a significantly large group of people. Once the group gets over 4-5, I inevitability start to feel anxious about the gathering. As I considered why this happens to me, I came to the conclusion that it's because I often doubt my place at the table. I get to the banquet and I wonder why I am the one here. I wonder what I have to contribute to the conversations around the room, particularly if I don't know a lot of the faces I see. I get lost in wondering what others are thinking as I take my seat.
Perhaps all of Martha's complaints about Mary in this Gospel really mask her own feelings about whether or not she has a true seat at the table. I imagine that time period as one where the women were the ones cleaning and cooking and making sure that the men at the table had all they needed. It was a time when the places at the table were mostly occupied by men. And here was this famous guest (sure he was also a friend but He was also famous)… and Mary was defying tradition and sitting at His feet like she naturally belonged there. She was taking her place at the table with no apology, no timidity. And Martha was frustrated. Perhaps, like me sometimes, she longed to feel like she could just sit down like Mary and join in, confident she belonged.
Maybe Jesus is telling Martha to chill out a little. Maybe Jesus is telling Martha to stop bugging her sister because she isn't doing anything wrong. Or maybe Jesus is giving Martha permission to let her own worries fade away for she also has a seat at the table if she'd just accept it.
Often my fear of not belonging is imagined, my own insecurities run amuck. But in our world today and even in our own communities, there are so many that lack a real seat at the table. Jesus, in this passage like so many other places in the Gospels, reminds us once again that no one lacks a place at His table. And He invites us to join Him in breaking down the barriers that allow anyone to feel unwelcome.