I've been drawn to this line in John's Gospel for the past few years.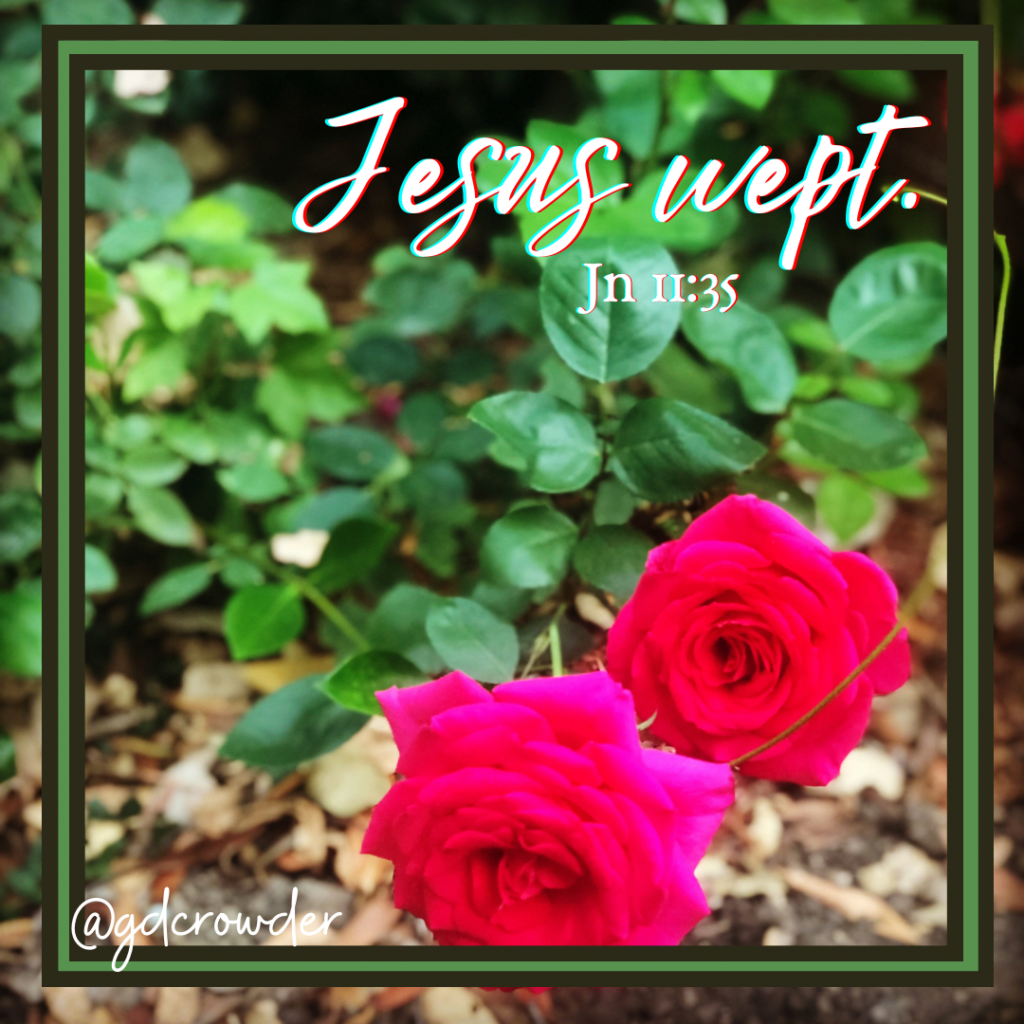 Two relatively simple words have become my constant reminder that God is not only physically but emotionally connected to our human experience.
These words were contained in the Gospel reading yesterday, and they struck my heart anew… especially as I was to write on the topic of "Resisting Healing" and this Gospel for today's #intothedeep post.
Here's an excerpt:
"I wonder if Mary and Martha felt the same way as I do at times, after Lazarus was healed. Did they hesitate to lean into the joy of their brother's resurrection? Were they afraid to celebrate not knowing how long his time with them would last? Did they not fully embrace the gift they had been given because of this fear? The Gospel doesn't tell us, but man I hope they didn't. Just like I hope I don't resist the gifts the Lord offers me, like the gift of healing."
Jesus wept with his friends but then offered them a way forward- into healing and light. Did they take it? Do we?
Go on over to Into the Deep to read the rest on grief and healing. And if you want to hear more from the voices of women steeped in Ignatian Spirituality subscribe!