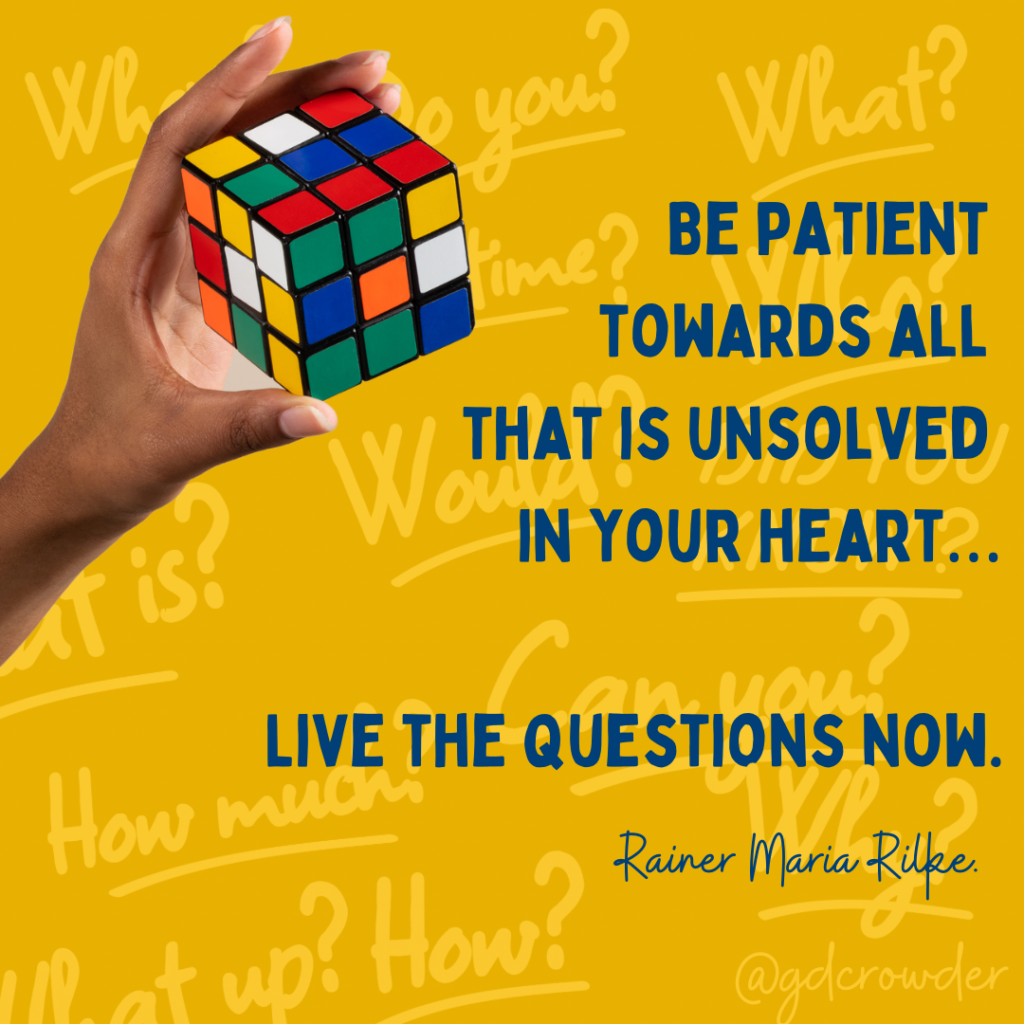 "Perhaps you will then gradually,
Without noticing it,
live some distant day into the answer."
I've never been good with puzzles.
The Rubik's cube alone drives me nuts.
I don't have the patience to sit and try and figure out how to make everything go into the correct slot so the colors come out perfect on every side.
But I do love watching those who are good enough at it that they can solve the puzzle in a matter of seconds. I love seeing everything click into place with lightening speed at their fingertips.
It's how I want life to be actually.
I want the questions I hold to have clear answers that just magically click into place.
I don't want to hold the questions like poet Rainer Maria Rilke suggests.
But try as I might, sometimes it's not up to what I want. Sometimes I'm being asked to work on my patience anyway because God moves at God's time.
Perhaps despite thinking I'm ready for them…the answers are not yet ready for ME.
I do know this – whether I have patience or not… unlike a Rubik's cube, I can't watch someone else solve my life.
It's up to me and it's up to God.
It takes effort and time and a little more faith.
So Lord, grace me with a little more patience today to live and pray and work on the questions until the answers You have prepared just for me finally come to light.