What do we do with the labels we did not choose?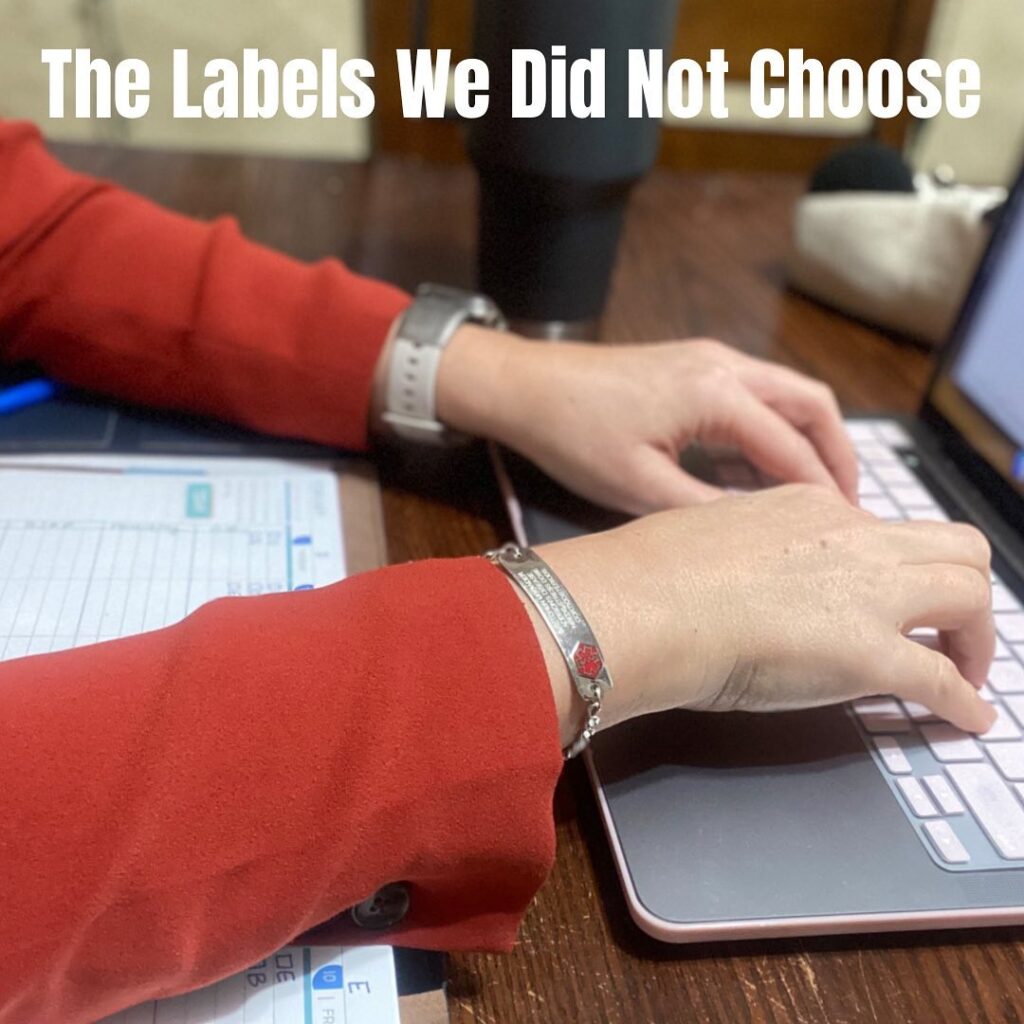 Today I'm over at IgnatianSpirituality.com talking about the first time I put on the bracelet that is now a permanent part of me.
"The first day I put on my new medical alert bracelet, I felt a mix of emotions. On one hand, I felt secure. The silver links gleamed around my wrist, serving as a constant reminder that I was prepared for the worst. If something happened, people would now know how to fix me.
On the other hand, I felt tagged. The simple bracelet felt heavy on my wrist, weighed down by the declaration of this new label. The shiny surface seemed to scream, "She's broken now," to all whose eyes caught its shine."
So many of us have them – these labels we did not choose.
So what do we do with them?
What am I trying to do?
Read the rest here.