Do you ever think that you'd be willing to go ALL IN to whatever God is calling you too…
if you only knew what IT was?
If so, you are not alone.
This year in celebration of the Ignatian Year (that ends this Sunday), the Jesuits of the US and Canada asked for submissions to their Pilgrim Stories project. They were looking for submissions of fiction or poetry that reflected the Ignatian Imagination.
I submitted a poem I wrote called "I'm all in." It was a poem I wrote about seeking the magis … my magis in particular.
The word "magis" is an Ignatian word that means essentially "the more". Seeking the magis means diving more deeply into that which brings one closer to God, deeper into relationship with God.
This poem was a prayer of mine asking the Lord to show me what is mine to do so I can go all in. If you ever felt this desire, this uncertainty, this poem may just be for you. If you know someone who needs to pray this prayer right now, please share it with them.
Here is an excerpt: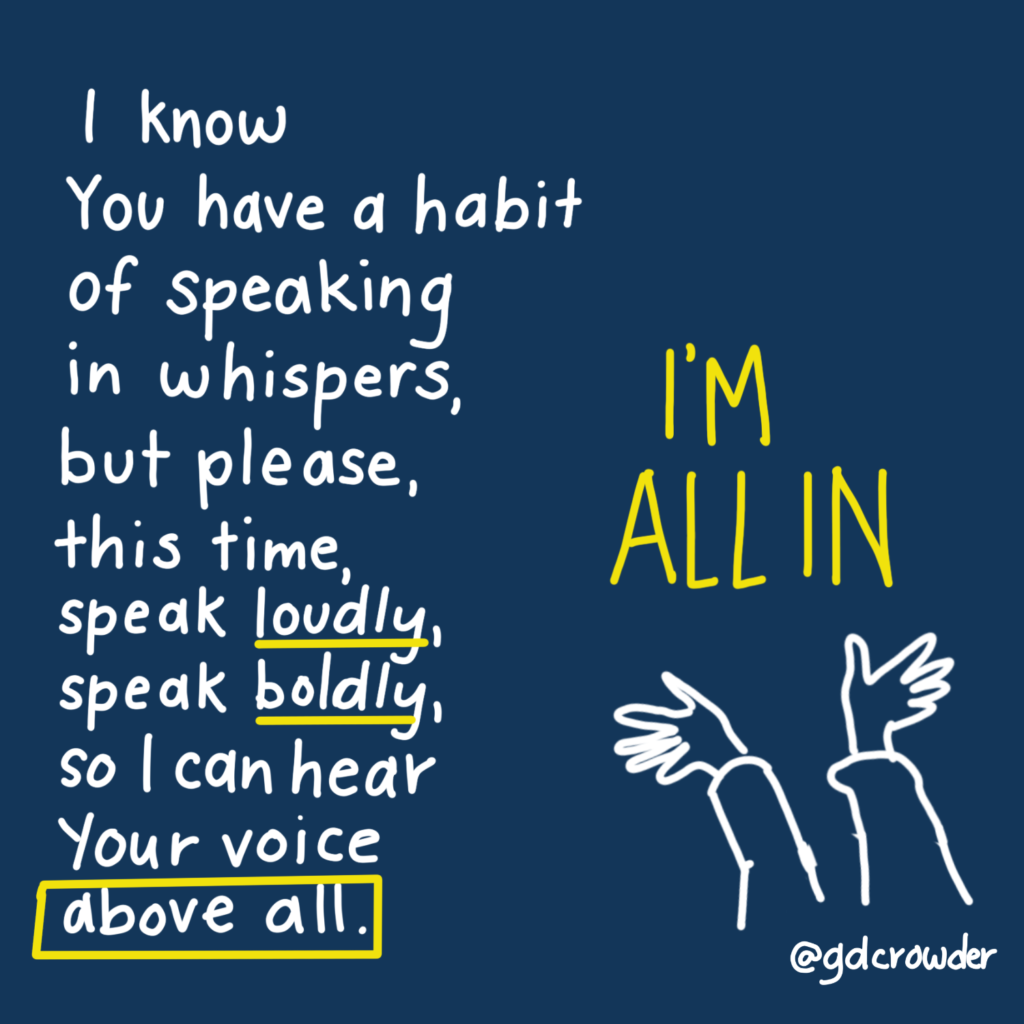 "I know
You have a habit
of speaking
in whispers,
but please,
this time,
speak loudly,
speak boldly,
so I can hear
Your voice
above all
the constant din
inside and outside
of me.
I am,
for the first time,
open and ready.
I am ready
to be the light
you have always
wanted me to be.
I believe,
for the first time,
that I can do it…
if You only
show me
what it is."
Check out the rest over at https://www.jesuits.org/stories/all-in/.