New life greeted me the other day born from a pack of construction paper and a roll of masking tape.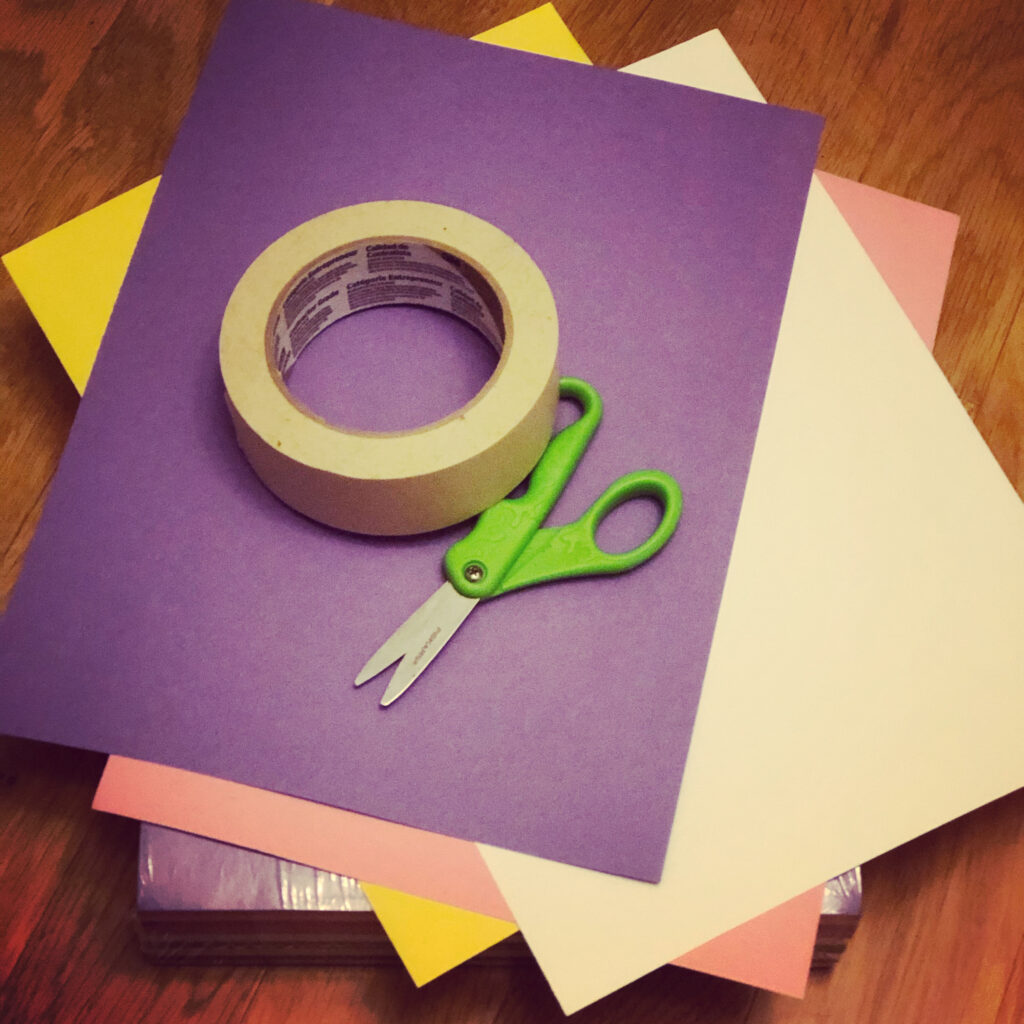 I walked into the twins room the other night to kiss them goodnight and was greeted by a surprise. The lights were already off but I saw some strange new shadows floating against the wall. Something was definitely different. So, I reached up and pulled the light switch.
As the light slowly increased in the room, I was greeted by paper creations everywhere. They were taped to the dresser, the walls, and hanging from the ceiling. "Do you like it, mom?" they asked expectantly.
Despite my initial thoughts about what the tape might do to the walls or the ceiling… I surprised myself by saying "I do." The whole thing was oddly beautiful. They had added new color and life to the room – and a sense of renewed comfort to their surroundings. They ran around the room and showed me every piece and where they chose very carefully to put it. Then, they both snuggled up in their blankets to watch their creations float above their beds as the light faded back into darkness.
I don't know about you, but I've gotten a little overwhelmed by my surroundings these days. I've longed for newness and light and renewal. A way forward towards new life and love. Maybe you have as well?
And so maybe for just a moment that night, I let myself be swept away into their world of color and life made by some pieces of construction paper and masking tape.
It showed me that maybe newness and life and love are really not that far outside our grasp.
My prayer today is for a little construction paper and masking tape and vision – that we can believe it is possible to create something new with the tools we have before us and the Sacred Heart of Jesus leading the way.