Have you ever experienced spiritual desolation?
No it's not the same as depression, though some of the physical feelings can be similar.
Instead, it's a feeling of unease, disquiet, boredom or tepidness. It's a feeling of distance from God's presence in the world and our relationship with God.
Desolation and consolation (the opposite feeling) are a part of the vocabulary of Ignatian Spirituality. But even when one doesn't exactly know the terminology, I can imagine they know the feelings associated with each term.
Often, we drift between desolation and consolation – nearness to and distance from God's active presence in the world.
If a state of spiritual desolation is where you find yourself right now, then my post and poem over at Becky Eldredge's Into the Deep blog might be just what you need to read today.
During this last month of the Ignatian Year, Becky invited her writers to reflect on Ignatius' rules of discernment, and I got rules 9 and 10. These rules are on the causes of desolation.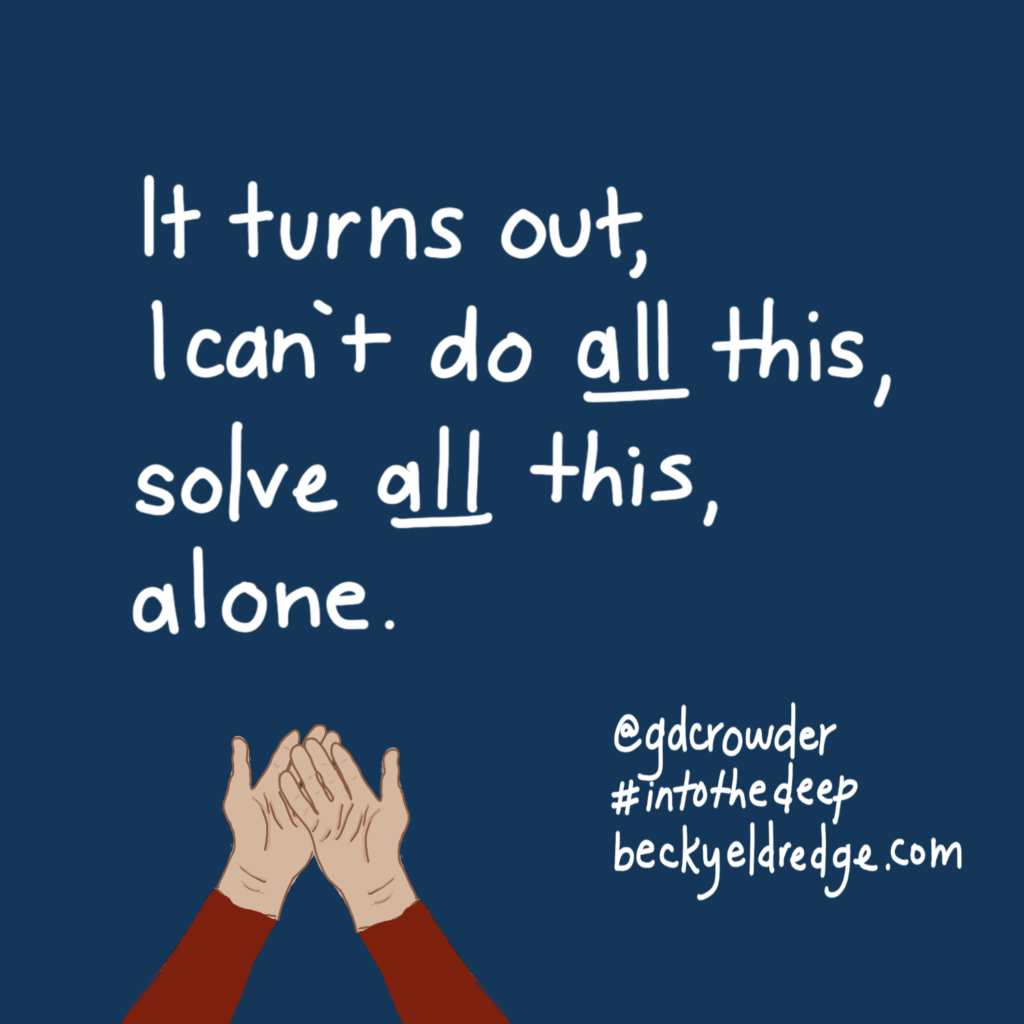 Becky made my poem a separate pdf today if anyone feels a need to hold onto it, share it, or bookmark it for future prayer and reflection.
If you are in spiritual desolation right now, it helps to remember that though God may feel distant… God never leaves you to face anything alone.
May this post and this prayer remind you of that.
Check out the full post here: A Guide to Ignatian Discernment: Desolation, A Quite Unwelcome Place to Be.
If this post or prayer speak to you, leave a comment on the post itself, this post, or over @gdcrowder on Instagram and Facebook. I'd love to know your thoughts. If you share it, I'd love to know that too.