It isn't a contest.
Not really.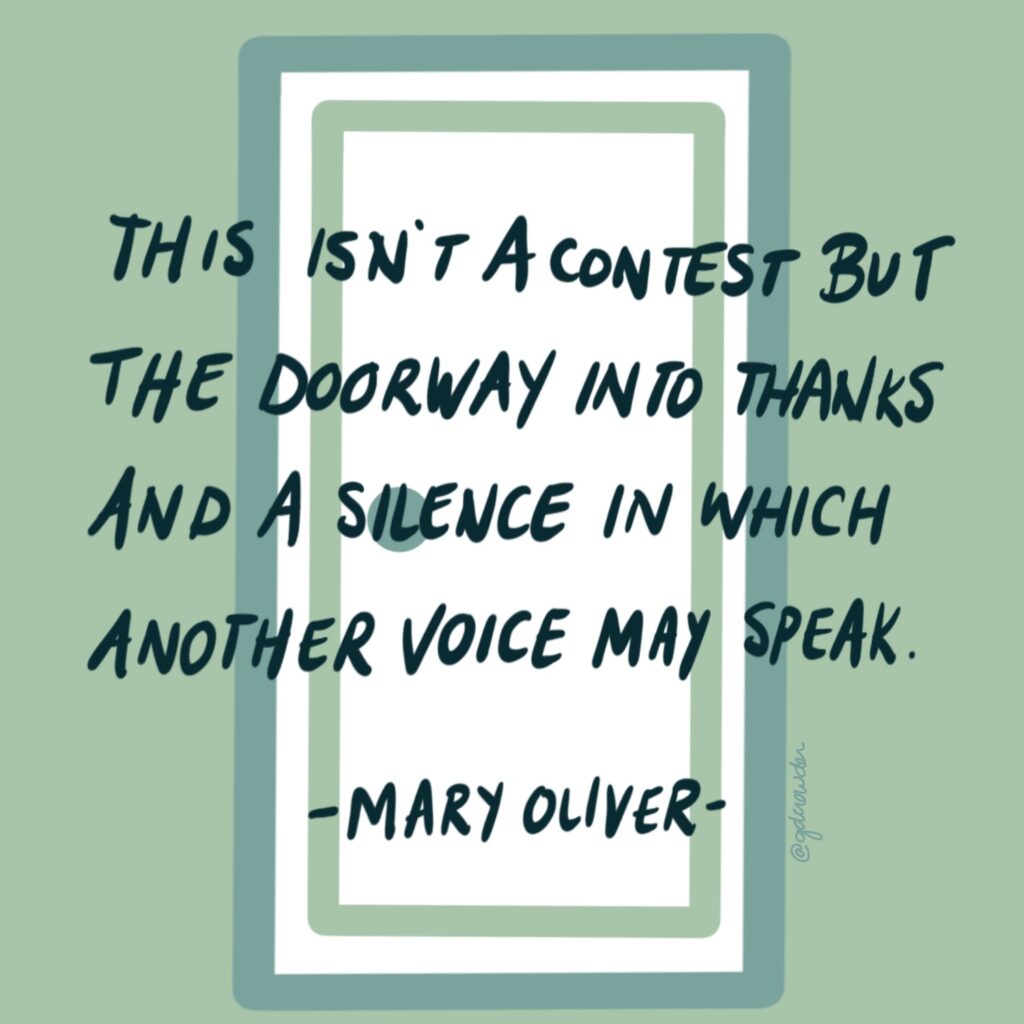 I don't have to work so hard at it.
The words don't have to be perfect.
The grammar impeccable.
The penmanship flowing and beautiful.
The story I need to share doesn't need to have all the details worked out in sequential order.
The problem I need to voice doesn't already need to have 3 or more possible solutions before I voice it.
Instead, I can simply say:
God, I'm hurt.
God, I'm a mess right now.
God, I don't know where I am going.
God, I need your grace.
Or I can say nothing at all.
I can just sit.
And wait.
And know.
That there is someone always listening to my heart.
"It doesn't have to be
the blue iris, it could be
weeds in a vacant lot, or a few
small stones;
just
pay attention, then patch
a few words together…"
And then be quiet.
So God can speak.