What are you hoping for today?
"'Hope" is the thing with feathers –
That perches in the soul –
And sings the tune without the words –
And never stops – at all –"

And never stops at all.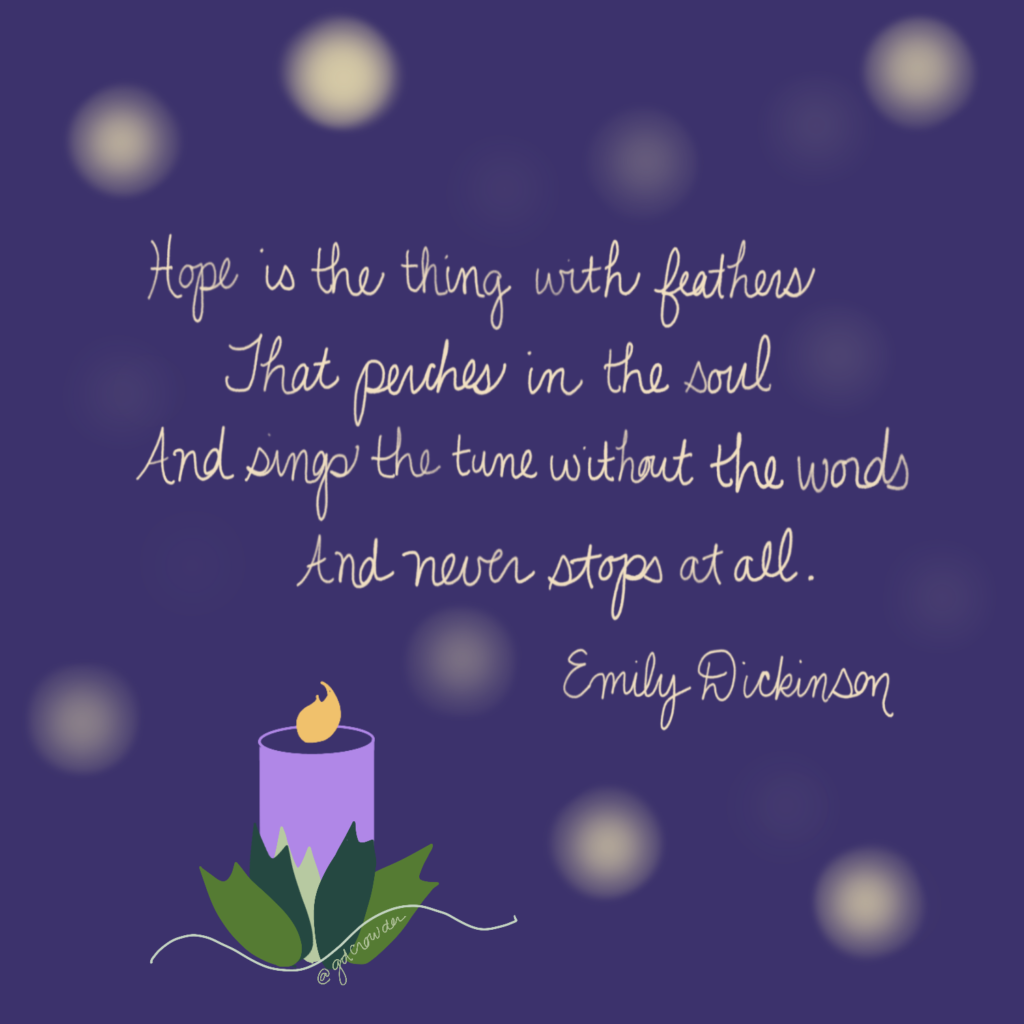 We may lose sight of it sometimes.
But it's always there… perched in our soul…
Always moving, always singing, always ready to illuminate the possibilities ahead.
So, what are you hoping for today?
I'm hoping for the joy I witnessed yesterday of three boys decorating a Christmas tree to seep into me and take up residence this Advent season. I want to capture the light in their eyes each time they make the tree lights flicker from white to rainbow to white again and let it become the light in my own.
I want to harness the hope they have in Santa Clause and Christmas morning to make all their wishes come true.
I want the hope of children. The hope that never seems to dampen or run out. The hope that breaths life into all of us adults laden with grown-up worries.
Today is the first Sunday of Advent – a season meant to breathe life into us once again, a season that radiates hope through the pale light of four simple candles on a simple green wreath. What would it look like if we let the coming of Jesus energize our hope so much that we became like children.
"And sweetest – in the Gale – is heard –
And sore must be the storm –
That could abash the little Bird
That kept so many warm –
I've heard it in the chillest land –
And on the strangest Sea –
Yet – never – in Extremity,
It asked a crumb – of me."'
Hope demands nothing of us.
Instead, it is a grace present to keep us moving forward.
May you feel its abundance today.