It's the second week of Fall, and I'm here for it.
Of course, in Texas, it'll take a bit for the temperature to catch up to the fall sweaters and warm drinks I'm already enjoying.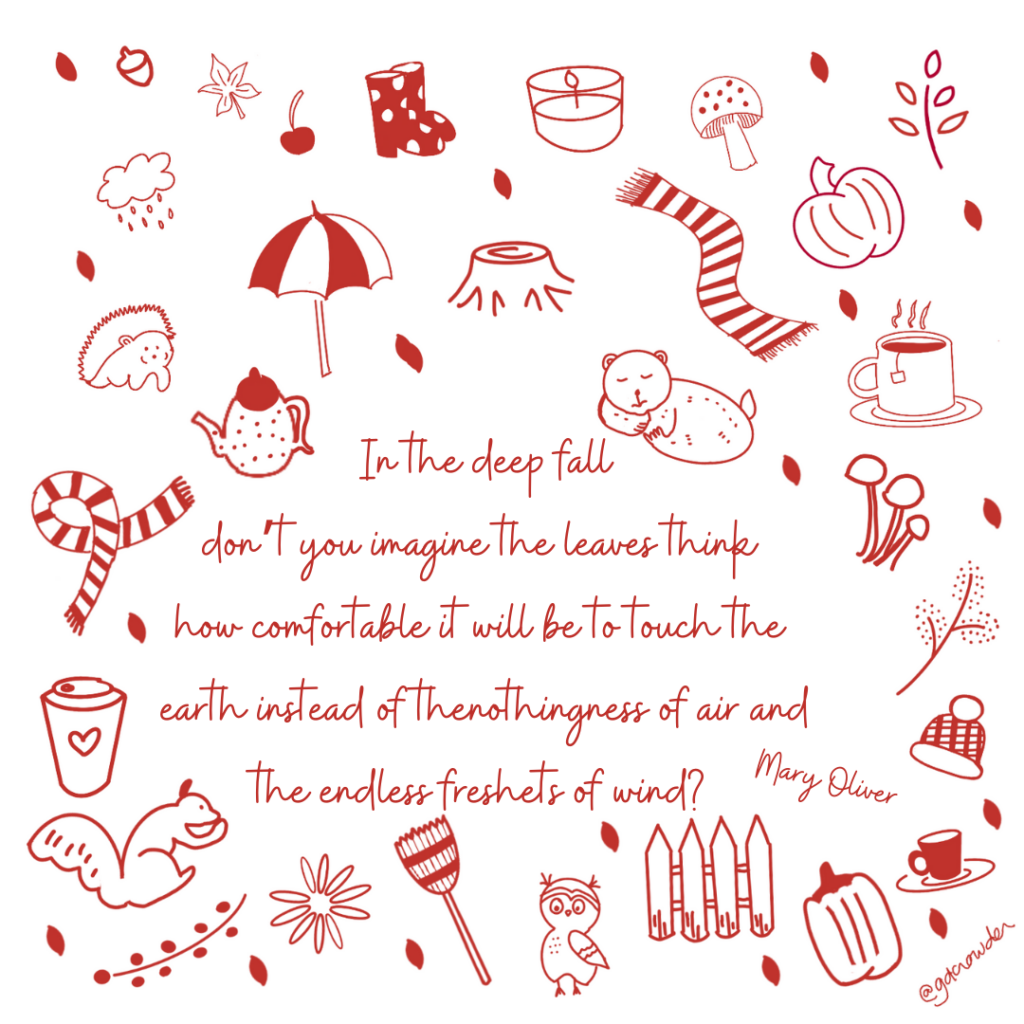 I think the high is gonna be 80 tomorrow, and we are all celebrating.

This past weekend various combinations of the boys and I took our new, very energetic puppy Riley for walks around the neighborhood. Of course, he had to sniff and explore every inch of our streets the first couple times through. That first walk, in fact, was a VERY slow one as he let his nose get familiar with each and every neighbors' lawn.
One fascinating part of our walks for him were the leaves just starting to fall from the trees and dot the sidewalks.
He nosed them around and tasted a couple. I think he mostly enjoyed the feel of the leaves crunching beneath his feet.
I get that… it's one of my favorite sounds of Fall.
One of my twins, who is very curious, started to give Riley and me a long-winded explanation of why the trees do that with their leaves. "It gets to Fall, you see, and the leaves start to turn colors and then they fall to the ground and the branches get blank…" His explanations always involve a lot of dramatic hand waving to paint the full picture. Riley and I followed his hand closely as it mimicked the leaf leaving the branch and falling down at our feet.
There is something so… comfortable about Fall. It's a very cozy season placed between the full green trees of summer and the cold, dead bare branches of winter.
Listening to my son and watching Riley walk, I was suddenly more attentive to the leaves… to nature changing all around us.
How does it feel to leave your home branch and drift down to rest on the ground, part of a crunchy blanket on the lawn?
I love this image Mary Oliver paints, and I wanted especially to keep it here… mixed with all the other Fall things.
It's absolutely my favorite season of all.
"In the deep fall⠀
don't you imagine the leaves think how⠀
comfortable it will be to touch⠀
the earth instead of the⠀
nothingness of air and the endless⠀
freshets of wind?"⠀
⠀