What brings you joy?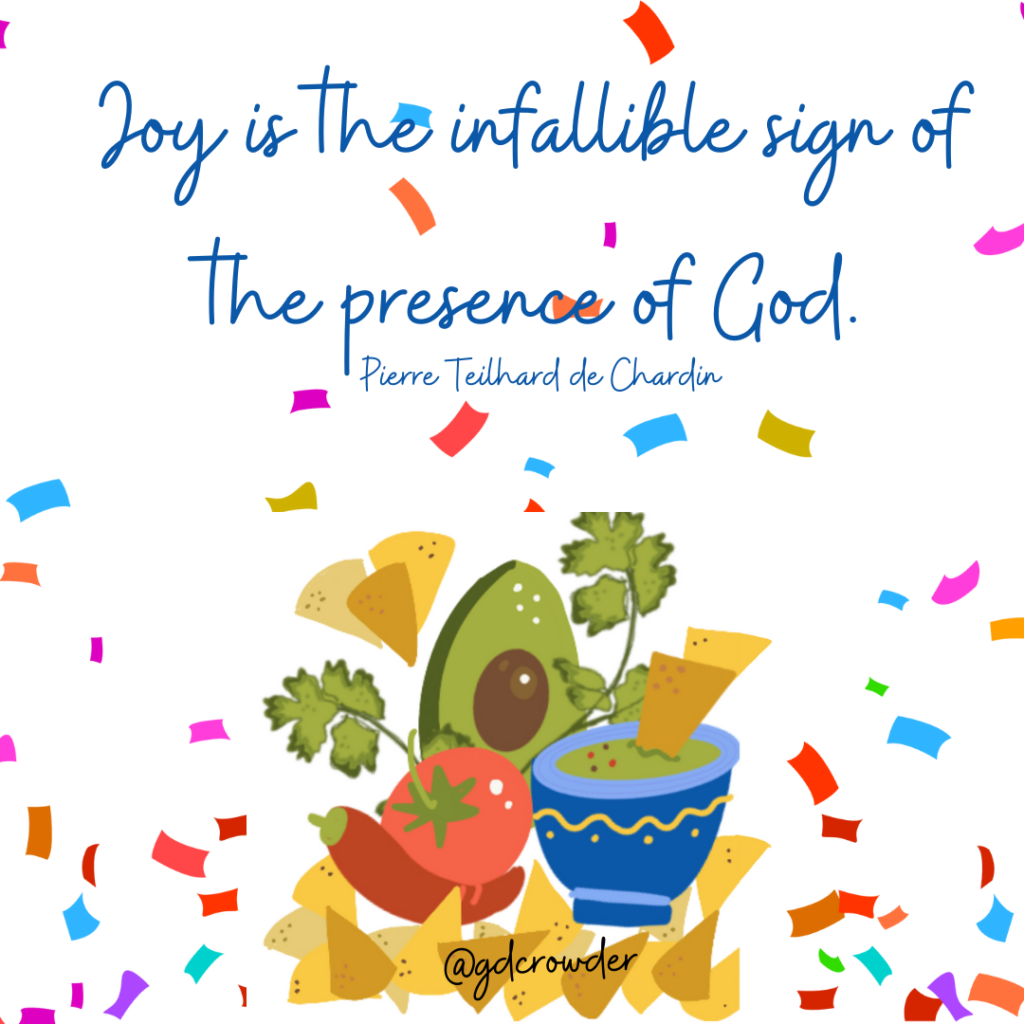 Sometimes when I am asked this question, I feel I have to answer it with something big and profound. I think I have to answer it with something meaningful or spiritually significant. It's why hesitate or sometimes shrug when people ask it.
But as I think about this question early on a Friday morning, I find my answer is quite simple.
Chips and salsa bring me joy.
If you've followed me for a bit, you know this about me. I have kinda a problem when it comes to chips and salsa. Back in the day when I went out to restaurants or happy hours, I went through multiple bowls of both in one sitting. During my six months at home last year, it got a bit ridiculous.
Starting back in the Fall of 2020, I worked on both curbing my chips and salsa problem and reviving anticipation during a time when there wasn't much to anticipate. I wanted something to look forward to on a Friday night, so I made "Chip Fridays." My current practice on Chip Fridays is to pick up Chipotle to go. The order has three bags of chips and salsa in it with my entree. 
I mean go big or go home.
This simple practice of indulging in something I love to eat coupled with relaxing on a Friday night brings me joy.
It's not profound.
It's not inherently spiritual.
But in bringing me joy, as Pierre Teilhard de Chardin once wrote, it is a catalyst for me to feel God's presence tangibly.
What brings you joy doesn't have to be big or life altering! In fact, one of the practices of Ignatian Spirituality is to find God in All things… ALL things… so even a brown paper bag of extra salty chips and a small plastic tub of burn-your-mouth salsa qualifies.
What can bring you joy today?
What simple thing can help you feel God's presence?