We have what we seek.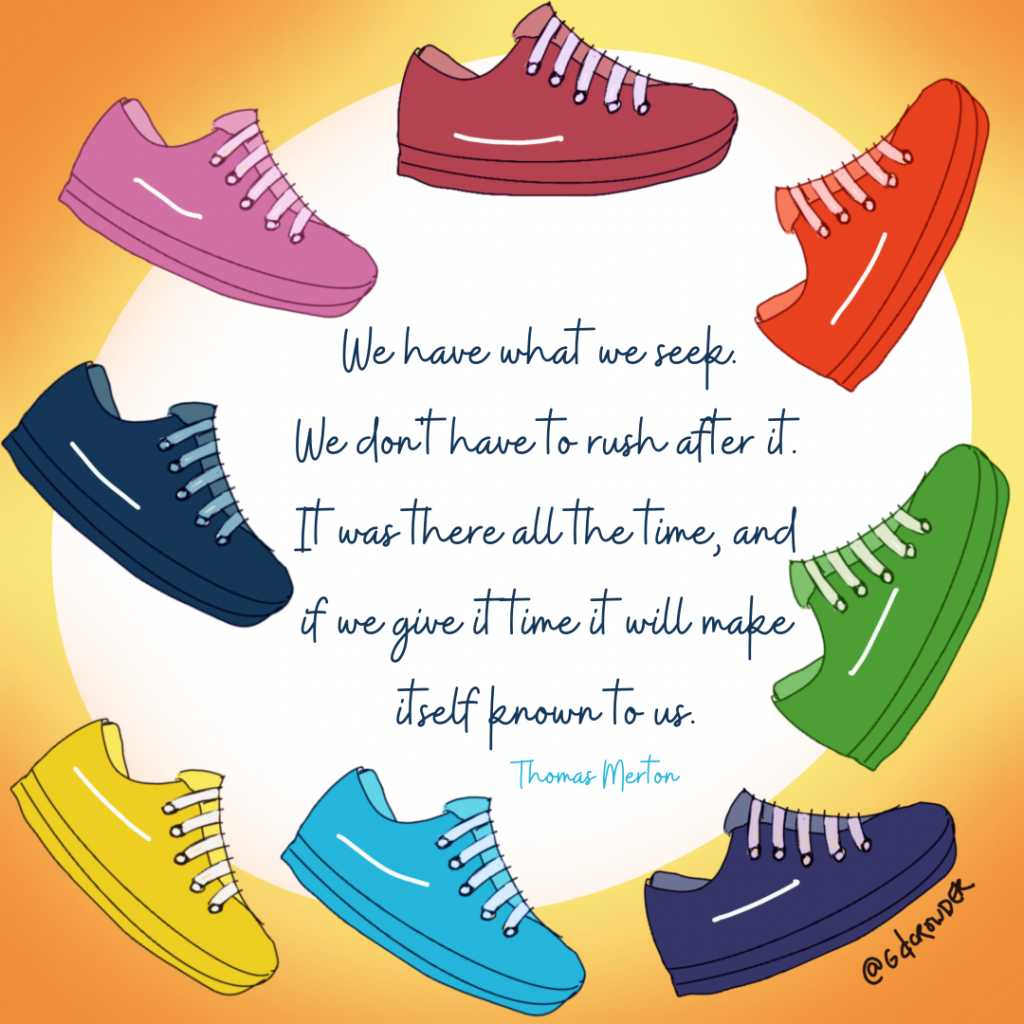 When I first learned about Ignatian Discernment, I was struck by how it focuses on your deepest desires. It honors what you are drawn to, what will make you happy. It honors those twinges in you that say "I think I love this." It asks you to pay attention to them.
Back in high school, I found the Campus Ministry office one day, and it became my home base for three years. I loved being there and working on all things Ministry.
I don't think I knew then that I would be a Campus Minister as an adult (going into year 11). In fact, I know I didn't because it took me a really long time to get here. I had to start listening to and trusting in those deepest desires – those twinges that said "I think I love this." I had to start believing God meant for me to feel that way.
Ignatian discernment taught me that God places those desires in your heart for a reason. They are hints at what your life is supposed to be. They are hints at who you were uniquely created to be.
So why do we so often ignore them?
One summer three years ago, I did the Spiritual Exercises for the first time and they showed me another of my deepest desires. It was one that had been present my whole life, but I had never really acknowledged it. When I finally started writing regularly, I felt that same twinge of "I think I love this."
I'm still not sure where all my writing is leading me, but I love this quote from Thomas Merton that asks me to trust that it will reveal itself in due time.
If I just have patience.
What makes your heart say "I think I love this"? How are you practicing patience right now?