Above all, trust.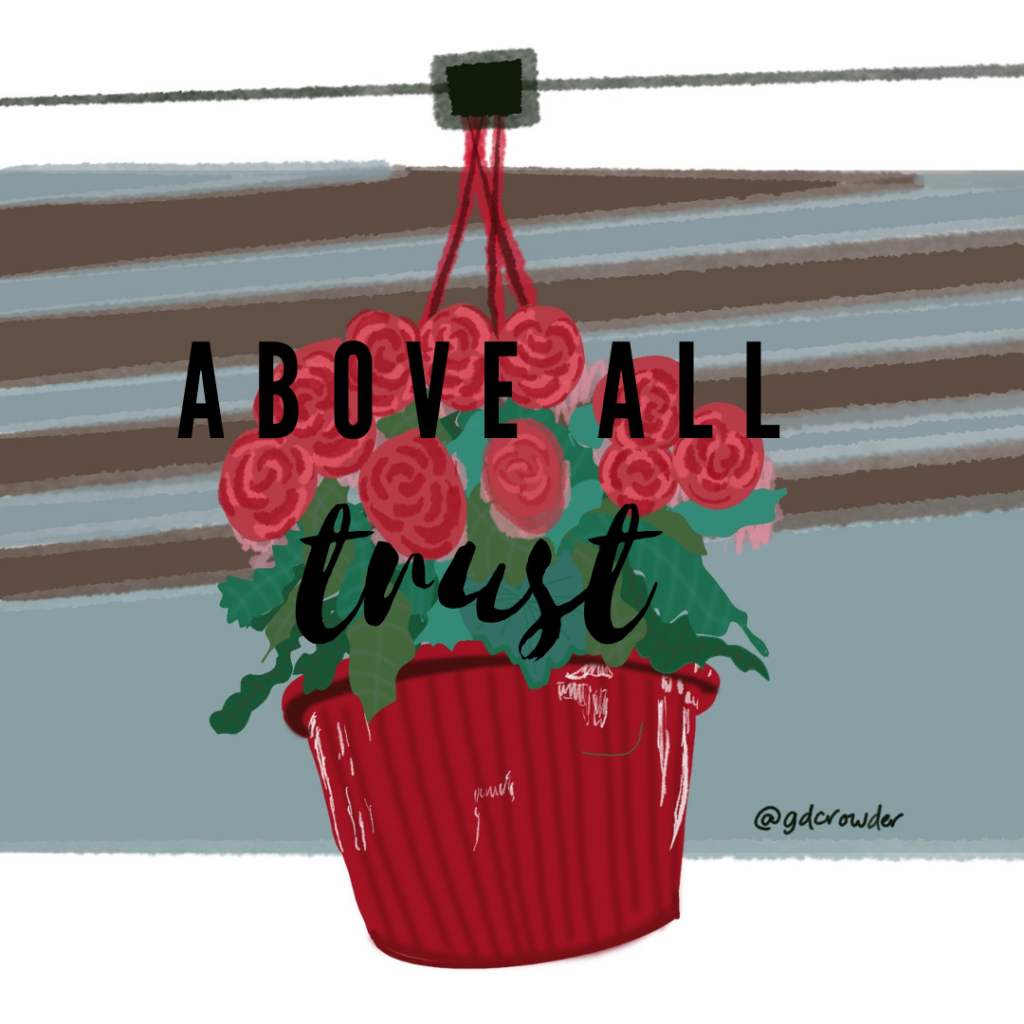 I was scrolling through my phone today, and the words "Above all, trust in the slow work of God" caught my eye. This is a line from one of my favorite Ignatian prayers. The prayer is all about not rushing things. It's about recognizing there is a right time. It's a prayer to reduce anxiety and impatience.
After I saw this, I wanted to put it down somewhere beautiful so I could look at it all day and remind myself to be patient. As I added the words to this image I drew this weekend, however, I found myself stopping at only three words:
"Above all, trust."
Whether things go fast or slow, whether they are unexpectedly good or awful… I feel that God is reminding me to trust today.
It's such a simple yet profound word.
Trust.
It's such a simple yet profound response to all my anxious prayers.
"Above all, trust."
May we all trust today in the magnanimous love of the One who wants only the best for us, the One who shares our pain and our joy, our grief and our celebration.